The objective of P3EP (Pre-packaged Power Devices for PCB Embedded Power Electronics) is to leverage the performance advantages of Gallium Nitride (GaN) while delivering solutions in a way that addresses the integration and scalability requirements of the industrial, automotive and aerospace industries.
The P3EP project is funded by the Driving the Electric Revolution challenge at UK Research and Innovation.
Joining RAM in the consortium are PPM Power, Cambridge GaN Devices, Camutronics, the Compound Semiconductor Application Catapult and TTPi, who will be working together on enabling the development of compact and lightweight power conversion modules that draw on the accelerated switching speeds and heightened efficiencies that GaN enables. Modules that are up to 10x smaller than those produced using conventional Si transistors become possible.
Starting with pre-packaged GaN dies, the project will work through a phased programme to develop the design and manufacturing processes and testing techniques needed to produce compact, modularised converter-in-package building blocks based on RAM's multilayer embedded Power Plane methodology. By avoiding the use of conventional packages with wire bonds, parasitic losses can be reduced dramatically. In addition, significant improvements in thermal dissipation can be made, resulting in greater operational reliability.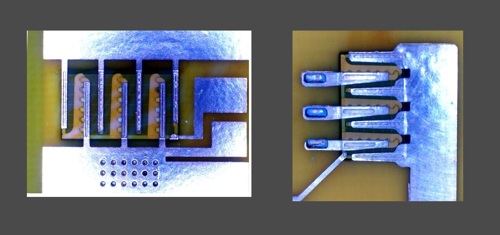 Among the various applications where these compact lightweight modules will be of value are DC-to-DC converters interfacing the high voltage batteries of electric vehicles (EVs) with their low voltage legacy electrical systems, cabin power distribution in passenger aircraft and power systems for industrial robotics.
"Though the potential of GaN to boost conversion efficiencies and increase power densities is universally acknowledged, making it practical for OEMs to use in their designs is still proving to be challenging," explained Nigel Salter, RAM Innovations' newly appointed General Manager. "P3EP is all about establishing a robust and effective supply chain that will take the GaN devices being developed by innovative semiconductor vendors out of the lab and into the real world."
"The automotive, aerospace and industrial sectors need access to module-based solutions that are simple for them to work with and can be incorporated into existing production flows. These need to be readily available in high volumes," said Geoff Haynes, Business Development Manager at RAM. "Through our involvement in P3EP, we are helping to align the sourcing of wide bandgap power modules with the expectations of OEMs and systems integrators. This will mean there is a channel that they can constantly rely on, with the ability to quickly ramp up from initial samples to production level quantities."