Yet according to a survey carried out by New Electronics the take up of the PXI platform, at least among engineers in the UK, is still limited – just 12.5 percent of engineers said they used a PXI-based system, with 67 percent saying they didn't know enough about PXI to make a decision as to whether to use it, suggesting that some big sales & marketing challenges lie ahead.
Over 27 percent said that they were happy using the hardware and software they were already using while 10 percent were put off investing in PXI because of the costs they associated with using it– it was simply deemed too expensive.
However the survey did find that nearly 44 percent of respondees said that they would be looking to use a PXI-based system in the future – cost didn't seem to be an issue for them.
"From our experience the key issue for design engineers is how easy is it to use PXI product and how soon can they become productive with a particular PXI product. They want to know if they can use the product with their preferred software environment and language," explains Mike Dewey, Senior Marketing Manager in the US for Marvin Test.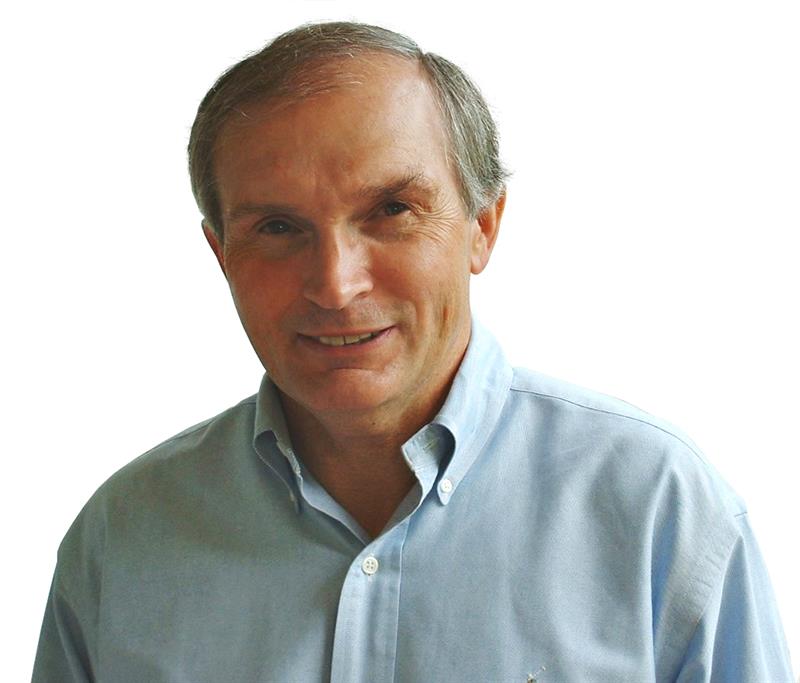 "From our experience the key issue for design engineers is how easy is it to use PXI product and how soon can they become productive with a particular PXI product." Mike Dewey
Ease of use is certainly an issue but perceived cost was a concern for many in our survey.
"While PXI offers the performance and flexibility designers crave, they still do not yet see the ease of use seen in box instruments such as oscilloscopes," suggests Keith Moore, Technical Director, Pickering Interfaces. "In addition designers need better real time operating system (RTOS) support as well as out of the box LINUX drivers.
"However, PXI is seen as being a modern test platform which allows users to buy just 'as much' PXI as they need for their exact application.With at least a couple of thousand PXI modules to choose from we can honestly say that uses are now spoilt for choice in PXI."
Demand for modular based systems seems to be growing, albeit slowly, and a significant driver of that growth is the escalation in device complexity.
Aaron Edgcumbe, Regional Marketing Engineer, Automated Test, National Instruments says that as device complexity escalates so too does the testing requirements.
"The rate at which companies have to bring new products to market is rapidly increasing. Having the ability to adapt test systems to meet the requirements of these new products is essential. As the Internet of Things is taking hold, everyday devices are gaining wireless connectivity, increasing their test requirements dramatically. For companies to keep pace with this evolution, flexibility is an essential consideration when developing test strategies."
As a result Edgcumbe argues that PXI is a suitable choice for companies looking to create powerful, but modular test systems.
"PXI based systems have traditionally been used for low level functional test and control applications in production. As customers are requiring more multi-channel tests, higher speed test solutions and faster time to market, the high speed PXI Express (PXIe) platform is becoming more widely adopted," suggestsRobert Hood, EMEA Marketing Development Manager, Modular Systems, Keysight.
According to Hood PXI is able to provide a significantly faster backplane with low latency and allows for peer-to-peer communication enabling manufacturers to implement high performance RF, microwave and high speed digital products in a modular form factor.
"In the test environment the number of measurements under varying conditions has increased, particularly when debugging software, while project timescales are being reduced," Hood says. He continues, "Increased speed of test through automation without sacrificing measurement performance is the key to engineering productivity gain, alternatively it can provide a larger data set leading to increased insight into the design and confidence before going to production."
Edgcumbe agrees. "It is important that design engineers are able to establish a comprehensive picture of a device's performance. To achieve this, measurements are often repeated 10s, if not 1000s of times changing a single variable. Design engineers are finding that using an automated test platform is becoming essential, ensuring they save time whilst maintaining comprehensive test coverage.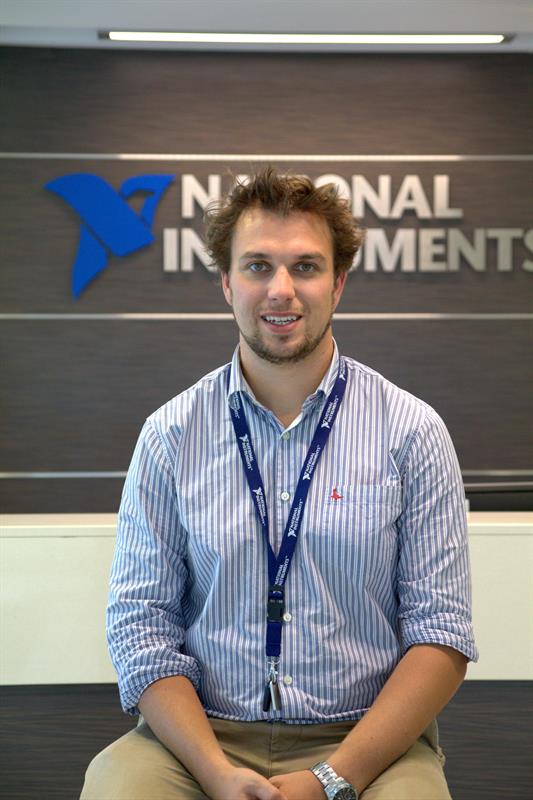 "The rate at which companies have to bring new products to market is rapidly increasing. Having the ability to adapt test systems to meet the requirements of these new products is essential." Aaron Edgcumbe
"Also, simple pass or fail results are not sufficient to gain a full performance profile, so the PXI platform and the high bandwidth it offers between instrumentation and controller delivers a very attractive prospect."
So if the PXI platform is such an attractive platform why did our survey show that, at present, so few design engineers are using it? Eighty six percent saw PXI as a partial design test solution, which suggests that most see it as requiring other equipment to complete a usable design test solution.
What needs to be done to change, what would appear to be, an entrenched mind-set among design engineers?
According to Dewey, "I don't believe a lack of knowledge is holding back the adoption of PXI. We do have limited visibility into the area of design engineering. However, demonstrating to design engineers the benefits of automating design validation and the leveraging these test capabilities into the production test environment could be one way of changing perceptions among the design community."
"In applications that require the throughput, density or reduced footprint I think customers understand the value that a PXI platform brings, these are items that are very important," says Hood. "Some engineers are still unaware that these measurement solutions exist and it's more about increasing visibility."
Moore agrees. "The designer's mind-set is changing, but slowly.This is an area the PXI Systems Alliance (PXI) and individual PXI companies need to further encourage.For me the critical component is the ease of use in PXI system integration."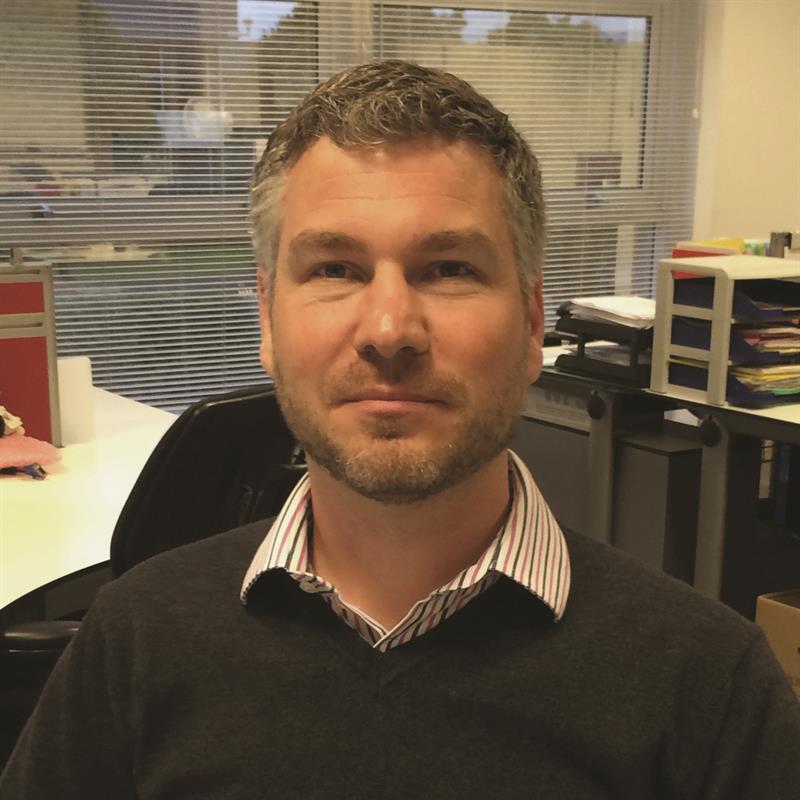 "The strongest application areas are driven by these needs and when modular solutions are optimised to overcome measurement complexity PXI becomes even more compelling." Robert Hood
A number of surveys have suggested that engineers understand that traditional instrumentation does not offer the flexibility they require and according to a Frost & Sullivan report, modular solutions are expected to see a cumulative annual growth rate of 18.1% over the next 6 years.
"Over the past two decades, we have seen a gradual shift from traditional instrumentation in favour of the PXI platform for automated test," said Jessy Cavazos, Industry Manager for Measurement and Instrumentation at Frost & Sullivan, a global consultancy firm.
In manufacturing PXI proved disruptive and offered benefits in terms of costs, flexibility and performance – it's advantages, however, are less clear cut when it comes to the design environment. So what needs to be done to make the PXI platform more useable when it comes to design?
"PXI needs faster setup, quicker out-of-the-box solutions and more sophisticated GUI's in order to gain the confidence of designers used to very well integrated box instruments, such as scopes and VNA," says Moore.
"PXI is really maturing, it's moved on from the early days fifteen years ago when it was seen as a low cost 'lightweight' platform, now no other platform offers the breadth of choice and performance of PXI, especially in RF and high speed digital applications."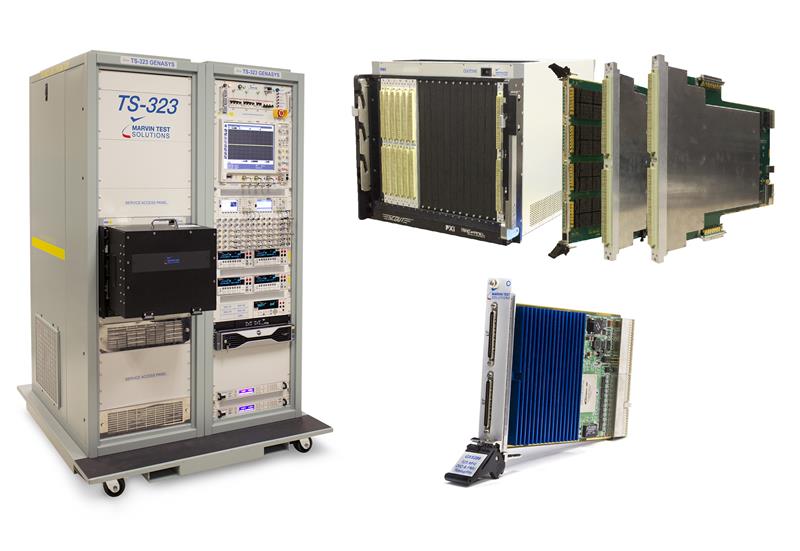 The TS-323, which can be seen above, can be reconfigured, allowing customers to retain their original investment, while the GX5296, on the bottom right, can test complex digital busses
Off-the-shelf instruments have traditionally been fixed in their capabilities and engineers and scientists have typically purchased specific instrumentation which meets a certain measurement requirement and this, according to those interviewed, causes challenges further down the line if test requirements change.
"PXI offers a fundamentally more flexible approach," says Edgcumbe. "A growing number of vendors are providing more open measurement devices, allowing engineers to customise the functionality of the instrument to meet their testing needs. FPGA technology is enabling this redefinition of instrumentation, resulting in software-designed instruments that can significantly reduce test times and cost via a user-programmable FPGA."
According to Edgcumbe, "Whilst instrument customisation is important for design engineers, they often prefer the feel of using instrumentation in an interactive manner. The ability to have user interfaces that resemble the features of bench top instruments can be important and the use of soft front panels will enable this.
"In addition to the out-of-the-box use of PXI, the programming environment needs to be intuitive and enable customisation."
Traditionally users of PXI have worked in aerospace and defence but today that too is changing.
"PXI has many more areas where it is very strong, including production test in automotive, Mil/Aero, industrial equipment, data acquisition, RF/cellular testing," says Moore. "PXI's strength is primarily size, speed and cost, but more recently improved performance is really giving PXI an edge."
According to the interviewees PXI is suitable for applications requiring high channel density, reduced footprint, multiple product categories in single form factor, increased test speed and future proofed architecture leading to an overall reduced cost of test.
"The strongest application areas are driven by these needs and when modular solutions are optimised to overcome measurement complexity PXI becomes even more compelling," explains Hood.
Companies performing automated test often standardise on a platform, in order to promote code reuse and to reduce the need to train staff using multiple systems.
"However, using traditional bench top instrumentation, it can be challenging to adapt their fixed functionality to a variety of applications," says Edgcumbe. "This results in the requirement for a vast array of test rigs, containing different instrumentation to test different products. A more flexible approach is needed, to provide an open, standardised form factor. PXI provides that modular solution, offering up a framework for the system that can be customised to meet the specific needs of each test.
"One industry benefiting from this approach in the semiconductor industry, as testing can prove particularly challenging as device inputs and outputs on chip designs can vary enormously between products."
Our survey suggested some reluctance to embrace PXI primarily because design engineers didn't know enough about PXI.
Moore agreed. "Some design engineers get PXI, especially those in Real Time and HILS.But overall penetration into design engineering remains quite limited at present.We need to see improved ease of use and we need to refine the out-of-the-box solutions that are available."
For Hood the issue is that, "Many design engineers will defer to test engineering to validate measurements, they're hardware agnostic given that they spend much of their time in a software environment. Early in the design cycle there's demand for higher performance measurements to better understand tolerances in the design. The question then tends to be whether they trust the measurement on a PXI based system over a traditional LXI bench top platform.Many design engineers still prefer a bench top instrument for easy, one button measurements,however they see the value in PXI form factor for some of their more complicate multi-channel, highly synchronized or data intensive measurements."
All agreed that further education on the benefits and capabilities of PXI was key.
"Vendors need to ensure for those new users and particular those from within the design community, ease of use. That," according to Dewey, "is a priority. It means offering intuitive UIs and providing seamless and easy integration within a system with other hardware and software components."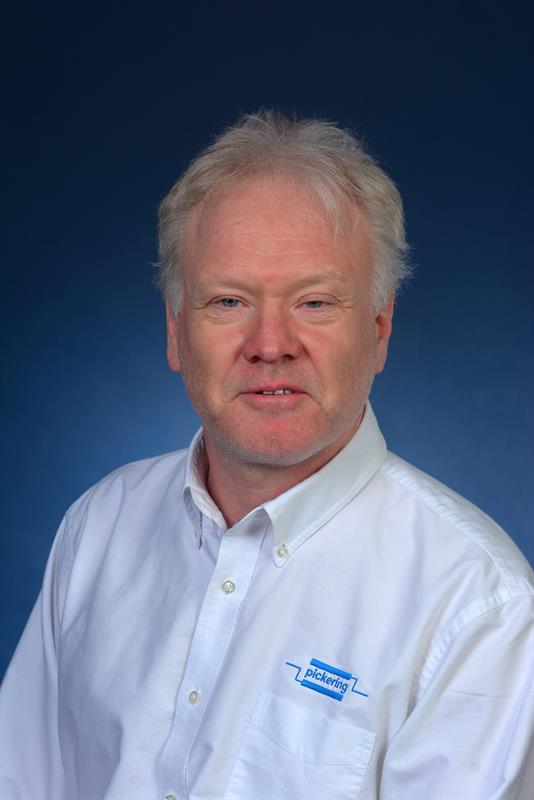 "PXI is really maturing, it's moved on from the early days fifteen years ago when it was seen as a low cost 'lightweight' platform, now no other platform offers the breadth of choice and performance of PXI, especially in RF and high speed digital applications." Keith Moore