Both Government and the farming industry are looking to use robots to bring efficiencies and benefits to farms, as well as ending some of the more back-breaking jobs handled by farm employees.
A growing number of 'farmbots' are under development, which are capable of complex tasks that have not been possible with traditional large-scale agricultural machinery.
One company involved in developing agricultural robots is the Small Robot Company, a start-up focused on 'revolutionising' the way in which robots and artifical intelligence (AI) are being deployed and used.
Set up by Ben Scott-Robinson, an experienced entrepreneur and technologist, and Sam Watson-Jones, a fourth-generation farmer, the company has been inspired by the work of Professor Simon Blackmore who lectures at the National Centre for Precision Farming at Harper Adams.
"Professor Blackmore has been heavily involved in developing the concept of 'precision farming', the aim of which is to raise productivity by using technology to influence the growth of individual plants," explains Joe Allnutt, head of the technical team at Small Robots.
Prof Blackmore has a vision in which the work done by tractors in fields will be replaced with a series of highly accurate, smart, lightweight robots that will be able to use, for example, optical recognition for harvesting, 'spot' application of herbicides and weeding techniques using low-energy lasers.
Despite considerable investment going into things like plant breeding, biotechnology and chemicals, little has been spent on new mechanisation systems and, when it comes to agricultural robots, too many companies seem more interested in the technology rather than the solution.
"Small Robot is different. It came about from the specific needs of an individual farmer. One of our founders, Watson-Jones, is a farmer and, as a result, approached technology out of necessity. When he crunched the numbers, he realised that without a radically different approach to farming, the economics of arable farming weren't sustainable."
The costs for farmers are increasing and arable farmers are faced with shrinking margins.
Talking to farmers and technologists, Watson-Jones concluded that most farmers felt they were being poorly served by existing machinery manufacturers and new technology, whether in the form of hardware or software.
His research suggested that the farming community has a very mixed relationship with technology.
"Farmers have been sold a lot of technology in the past. Bigger machines covering larger areas, but now that scaling-up is no longer delivering the returns they need to remain economic. We found a community increasingly frustrated with the support manufacturers were offering them," suggests Allnutt.
From the farming community
Smart Robot is of, and from, the farming community, says Allnutt.
"Our focus is on delivering precision farming which involves caring for the crop at a level of detail never previously possible. And, crucially, it will involve little input from the farmer.
"Precision farming and the use of robots to deliver that will mean crops will be healthier, the soil from which they are grown will be in a better condition, and yields will be significantly higher. Bills for fuel and chemicals will be reduced dramatically and farmers will no longer have to do basic farm work, rather they will be able to concentrate on getting the most out of their crops and farm."
The research carried out by Watson-Jones showed that there was a 'clear appetite' among farmers for working with early stage technology, but only if it could be accessed in a way that limited their exposure to the risk of functional failure and obsolescence.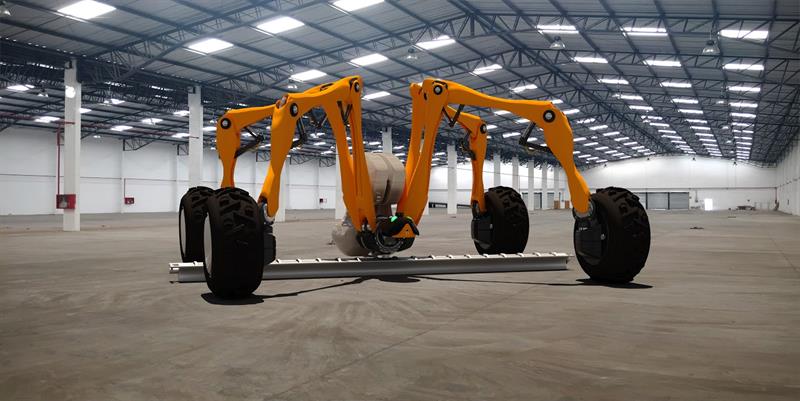 Above: Harry provides precision drilling and planting for per plant accuracy
"They're pragmatic and want technology that's good for their business and not a risk. What they don't want is a technological solution that's a burden, goes wrong, or causes problems when it's deployed.
"So, when you offer them a solution that combines robotics with AI, they don't want to have the responsibility for operating or maintaining it," Allnutt explains.
"To address that, we're offering Farming as a Service (FaaS) model. It links together a series of robots which collect accurate and up-to-date information about a crop, plant by plant.
"By 'digitising the field' the information generated can be automatically analysed using data and then used to give instructions on what should happen to each plant, and each patch of soil for other robots to carry out."
As for the robots, they are called Tom, Dick and Harry.
"Tom autonomously monitors the crop and soil, and keeps an eye on weeds. It monitors on a plant-by-plant basis, "Allnutt explains. "Dick and Harry then take care of all the feeding, seeding, and weeding. When one of these robots is needed, it turns up and does its job. When it is finished, we can take it away – they are easy to transport."
Because of the work they are assigned, the Dick and Harry robots need to be bigger.
"The tools they need and the way they interact with the ground mean that they need bigger platforms," Allnutt explains, "but they are smaller than the farm machinery used at present."
Tom can be left on a farm, where it can be charged and where the data generated can be collected and then analysed.
Tom works alongside a comprehensive digital crop data model, in combination with WILMA, the company's AI driven operating system.
"WILMA, which is the brains of the system, is predominantly Cloud based. It provides the farmer with access, via a portal, to the data being generated by the robots, as well as the ability to interact with the robots and take actions. WILMA combines and draws on extensive farming knowledge, and applies it to the information gathered about the crop."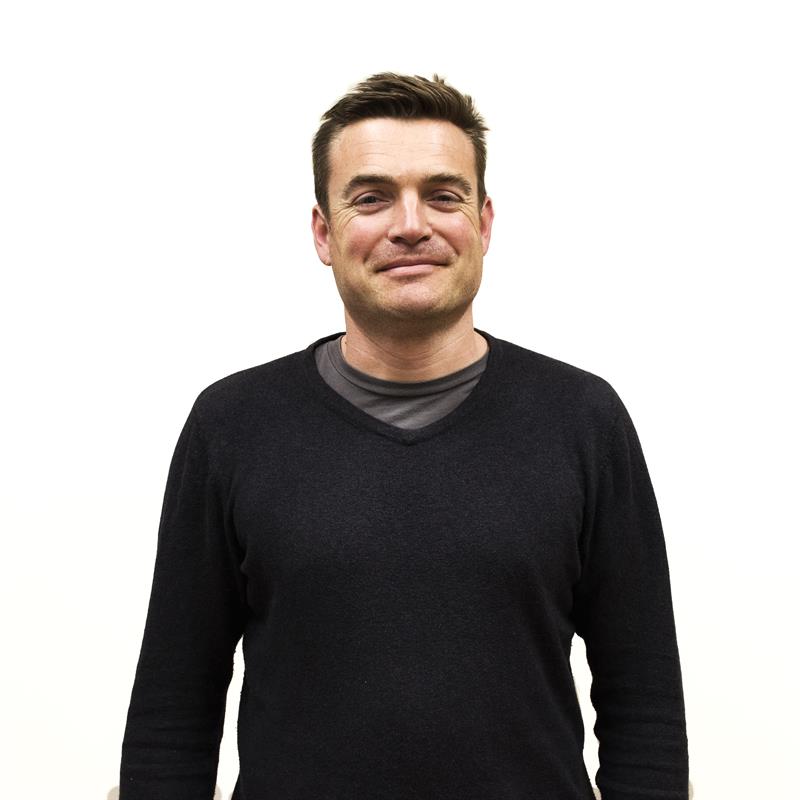 Tom, which is currently undergoing extensive field trials, knows exactly where plants are, whether they germinated, what they need, and identifies what fertiliser or chemical is required to support the health and growth of individual plants.
All three robots use GPS and sensors to give an accurate fix on the ground.
"The robot's autonomous navigation system does require an Internet connection, so if farmers can provide access to a 3G or 4G network, that's great. If not, we can use a local radio beacon. We don't need high bandwidth when pulling data off our robots and local decisions can be made on the device. The majority of image processing is done afterwards, having been retrieved from a USB drive."
"Our focus is on delivering precision farming which involves caring for the crop at a level of detail never previously possible."
- Joe Allnutt
Small Robots looks to use lots of 'small robots' working long hours in the field.
"They have less environmental impact, they're smaller and lighter, and don't damage the soil. By using multiple small machines, we can better manage their deployment and ensure that only those needed are deployed."
The use of robots in the field and the development of Tom, Dick and Harry have not been without their challenges, according to Allnutt.
"While there were plenty 'run of the mill' problems to contend with, the breadth of the problems was a challenge – we're not just dealing with robotics, we're having to address AI, Cloud computing, practical engineering and data handling.
"The robotics industry, however, has a strong open source community to call on, which means that we've been able to leverage technology more easily."
While farmers are certainly open to using technology, it needs to be able to address an economic need, providing them with real savings; it needs to make the farmer's life simpler, and it has to have the embedded knowledge within it to allow it to do the jobs that they want it to do – and in a smart way.