Across the electronics industry procurement and technical support continues to evolve rapidly and design engineers are asking for more focused help with their designs and projects.
Many engineers acknowledge that distributors have extensive design expertise and knowledge and, as such, it's not unreasonable that more of them are looking to exploit that resource.
Distributors have devoted considerable energy and money on developing technical teams that are well placed to answer questions on new designs or to address component requirements when it comes to designing a brand-new product.
At a time when OEMs are operating with significantly smaller in-house engineering teams, many distributors are a valuable source of technical expertise.
Although operating in an increasingly digital world, distributors are still supporting design engineers across a mix of different channels and the rise of the maker movement and megatrends such as the Internet of Things, are all combining so that distributors are continually reassessing how they engage with the engineering community.
Farnell element14, for example, has just started offering start-up companies specialist support and resources to take their products to market. This support, dubbed 'Maker to Market' includes product design and manufacturing services.
Commenting at the service's launch earlier this year, Peter Birks, business president, Farnell element14, said, "With our Maker to Market services, we are helping to meet the needs of both start-ups and professional makers who have great ideas and are passionate about the products or ideas they are developing – but who may not necessarily have the in-house skills or resources to be able to design, manufacture, distribute and promote their products."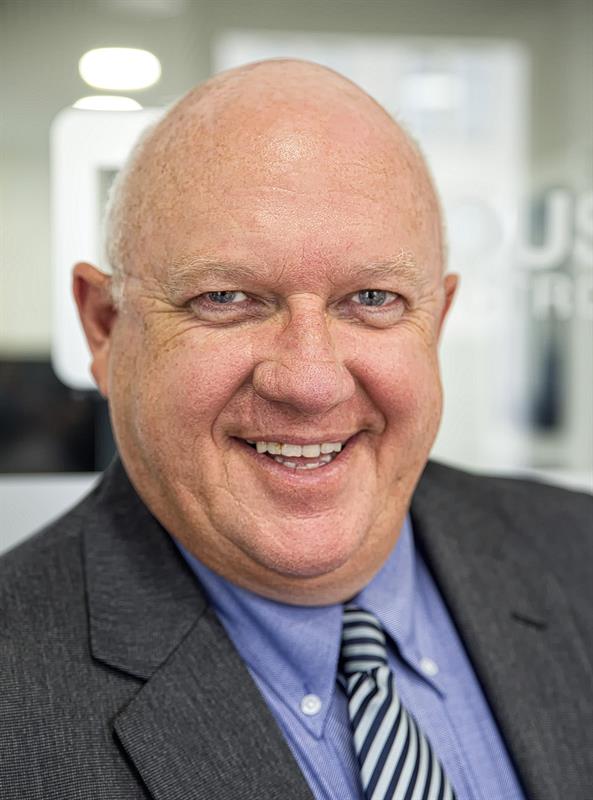 Another resource made available to start-ups is the company's Hardware Studio Connection, a venture between Avnet, the parent company of the Premier Farnell group of businesses, and Avnet's new Dragon Innovation division. This gives designers access to support from the companies' engineers as well as discounts on components and services.
These types of programmes are intended to help start-ups through the tricky product development cycle and to help them navigate across the notorious 'valley of death' i.e. bringing an idea from concept to the point of production.
All the main high service distributors would agree that there is certainly a greater focus on meeting the requirements of customers, with engineers being encouraged to share their technical problems and distributors becoming more focused on providing solutions.
"Despite Mouser's commitment to the web, local customer service support remains a crucial part of our success."
Graham Maggs
It would be fair to say that the days when distributors were preoccupied with only supplying components are over.
What added value the distributor brings to the customer experience is now critical and for many it is about helping to bring new ideas to the market, not just selling more products.
The internet has totally changed customer expectations. Today, they now take for granted price comparison services, rapid response times to specific technical questions and fast delivery – 24-hour delivery is now taken for granted.
However, there does remain a requirement for the human touch and the quality of service still matters, especially when it comes to high service distribution.
Distributors are well placed to consolidate and gather data from a variety of sources – much of which will be of use to customers, as well as to the distributors themselves. How they use that data going forward is still open to question.
Those distributors who are able to offer a high level of service and support would appear to be well placed to be the market winners in the longer term, although challenges are obvious. Intensive levels of service will be both demanding and resource heavy and distributors will be required to invest significantly in tools and resources as well as in recruiting and retaining talented staff.
Successful distributors are often considered as being an extension of a customer's business, whether that's because they provide technical expertise, account management or hold stock for them.
Mouser Electronics, for example, offers its customers an internet-based Inventory management tool that can be accessed using a mobile app which can both manage and track their stock of electronic components and related supplies.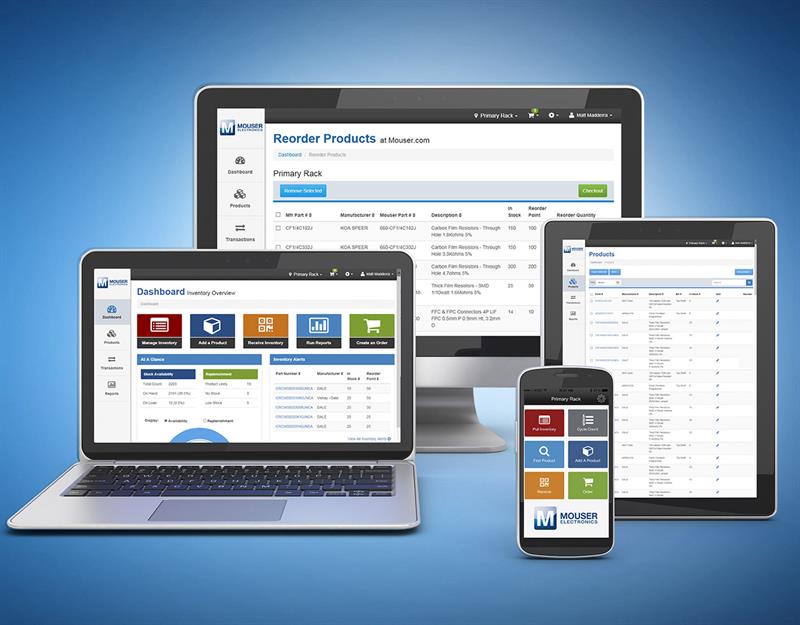 Users can manage part numbers and inventory levels, generate inventory reports, and import current product inventory data from spreadsheets. The tool also provides check-in/check-out functionality, which helps organisations track shared tools such as scopes or soldering equipment.
While distributors can be seen as an extension to a company it's increasingly apparent that bigger trends are forcing them to develop a deeper and more sophisticated ecosystem to better serve customers.
Long discussed, it is now considered critical if high service distributors are to differentiate themselves from their competitors, especially when engineers are turning to distributors for more than simply sourcing components.
Mouser is now offering customers an internet-based inventory management tool
In 2016, in an interview with New Electronics, Lindsley Ruth, CEO of Electrocomponents, said that in future the key differentiator between distributors would be, "how a broader ecosystem evolves, one which brings together distributors, manufacturers, universities and governments."
Mike England, CEO of RS Components, doesn't resile from the importance Ruth has attached to the development of a broader ecosystem.
"For today's distributors, it's more about thought leadership and less about product marketing," he suggests. "Our customers, quit rightly, expect better product knowledge, certainly more than they did 10 years ago and there is certainly more emphasis being placed on providing localised engineering expertise."
"Engineers today have a much better and deeper understanding of what's required across more areas," says Graham Maggs, VP Marketing EMEA at Mouser Electronics, "and that has been one of the biggest changes of the past 10 years, or so. Then, as a distributor, when you met a customer you'd meet with a design engineer, a components standards engineer as well as manufacturing and quality engineers. Today you meet engineers who have broader responsibilities and who have a better grasp of all these issues."
New challenges
As a distributor working in the UK, England suggests that design, production and manufacturing remain buoyant, despite the turbulence Brexit has generated.
"I'd go as far as to say that we're experiencing exciting times in the UK.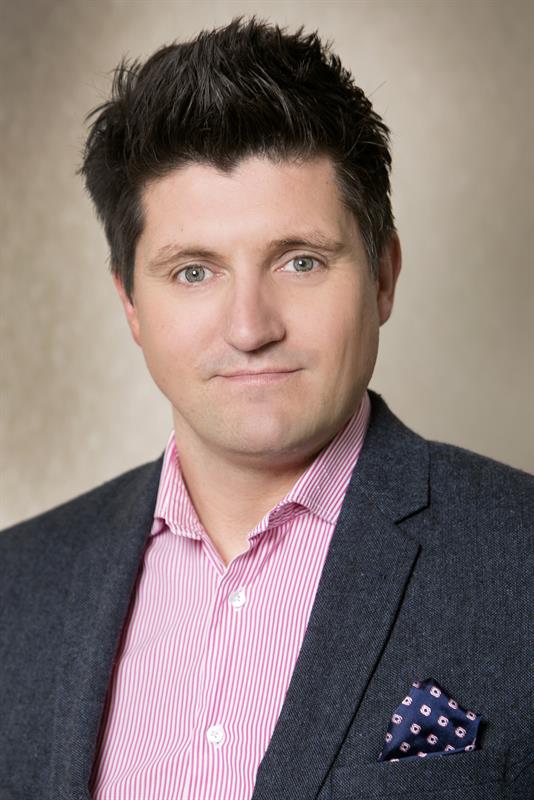 We are well placed to take advantage of the talent here and despite some degree of trepidation downstream, there is certainly a lot of positivity out there and there's real demand for those technical skills."
According to England the emergence of new technologies, energy sources and the development of the IoT are all combining to help drive demand in the market.
"Many projects are specialising in new technologies and require input from us, in terms of our technical expertise.
"We are always happy to help customers and engage with them and we have been involved with a growing number of projects over the last six months," England says.
"Due to the pace of change around technology, however, and the need to innovate faster I think it's fair to say that distributors are increasingly seen as 'go-to' specialists because we are able to help customers with their design solutions."
"We want to offer an 'Apple Store' experience. It's a chance for our customers to walk in and talk to us directly."
Mike England

According to England, the pace of change is helping to drive higher levels of innovation.
"The pull for products is being driven by designers looking to improve levels of connectivity; but while the Industrial Internet of Things (IIoT) and the broader Internet of Things (IoT) are driving this technology we are finding thatthey also need advice and while businesses have recognised that they need to adopt and design in this technology, they do need help to do so successfully.
"Key trends that we're seeing include automation around production, the automation of non-facing customer activities and the use of augmented reality. These are all 'big focus' areas for businesses at present."
For engineers, distributors not only provide a necessary support to better understand what new products or components for specific applications are coming to market, but how to design them into applications and solutions more effectively.
Back to the future
A key role for distributors is to promote existing and new product accurately and in a timely fashion.
"With profit windows shrinking, designers continue to base their next projects on the most recently introduced semiconductor and components, so that they can gain a competitive edge," says Maggs. He continues, "At Mouser we have always been committed to stocking new, innovative parts as soon as the manufacturer makes them available so that we can truly be regarded as a leading NPI development fulfillment distributor. We also look to offer a wide choice of development tools which are a vital part of the design ecosystem today."
Likewise, DesignSpark plays a crucial role for RS in disseminating information out into the marketplace.
"With more than 500,000 members our suppliers are turning to and using it to communicate directly with engineers, uploading new content which we can then use across a variety of social channels to reach a wider audience," says England.
A successful distributor has to earn the trust of its customers.
"That's what drives our media activity," he explains. "It's about getting that message out there and connecting with our customers in a way we haven't before."
England talks of the importance of having a more sophisticated engagement with its customers, but RS certainly hasn't discarded more traditional ways of engaging with its customers.
Traditional engagement
"Our RS Local initiative is part and parcel of our multi-channel approach," he says.
A recent major investment in the UK RS is transforming its existing RS branch network into what it describes as RS Local service centres.
"Our aim with this development is to provide customers at a local level with innovative solutions to help them better design, build and maintain their solutions; we want to offer an Apple store experience," England says. "It's a chance for our customers to walk in and to talk to us directly. We want these centres to offer a destination in which engineers can not only come in and pick up products but engage with us directly."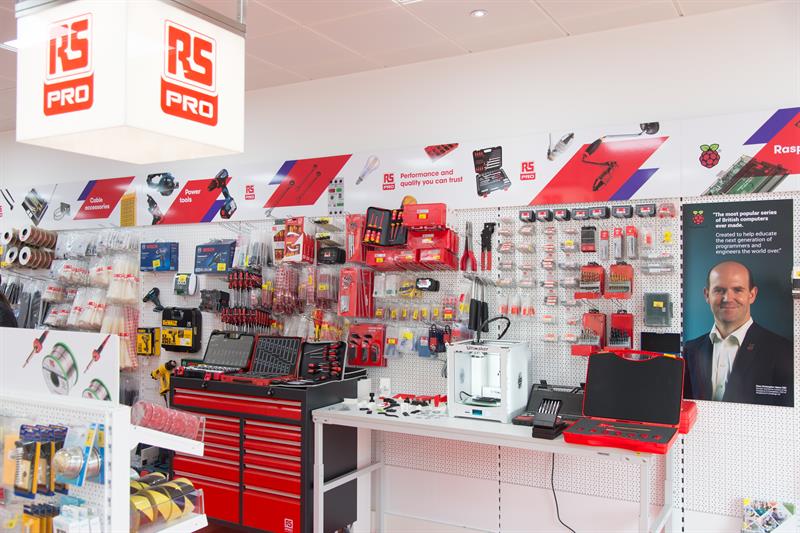 The first of these new centres was opened in Bermondsey, South East London in September while a second is set to open in Heathrow, in December.
The initial reaction has been positive, according to England.
"Customers really like the experience; they talk, feel and play with the digital tools available and it's helping to transform the perception they have of the company.
"If we can't help them in-store they have direct access via a video web link to our main centre in Corby, where specialists are available to offer advice and support."
RS is looking to transform its branch network with the launch of RS Local service centres
According to Maggs, "Despite our commitment to the web our local customer service support remains a crucial part of our success as a distributor.
"Yes of course most business is transacted online – and we like to think our site is one of the best around, as it acts as both an eCommerce platform and a knowledge centre – but we also employ personnel at nine different sites across the EMEA region, where their job is to be there so that customers can speak to someone in their own language who has a native understanding of the local business culture."
For distributors change is unrelenting.
"As a distributor we are looking to invest more in automation, packaging, labelling and sorting. But beyond that we are looking to address the changing needs of our evolving customer base which for us will mean looking at software, tools and automation," says Maggs. "We'll need to become more agile and dynamic and make better use of the data that we generate, breaking down silos of data and making better use of artificial intelligence and cloud based data systems."
"The pace of change is constant and we, as distributors, need to keep up to date not only with the new products coming to market and extending our portfolio but how we engage with our customers to provide them with the technical services and support that they need," England says.
"Global disruptors move quickly, so we need to too. We need to benchmark ourselves against the best, and that means looking beyond our competitors and outside of our space to the likes of Apple and Amazon when it comes to embracing best practice.
"We need to listen to our customers and act."