Some critics have argued that distribution 'lost its way' some five years ago, when many distributors moved from holding stock to adopting a more rigorous 'just in time' approach. As the market has evolved, driven by the rise of the Internet of Things, distributors have had to adapt their business models and become more proactive. Distribution, the thinking goes, has to be more than simply holding lines or developing product roadmaps. So are distributors 'fit for purpose'?
"Customers and buyers are more 'clued up' than ever and are not afraid to shop around," says Ralf Buehler, regional business president, Avnet. "That means distribution faces the challenge of meeting these changing needs. It is competitive and distributors need to find ways to serve their customers in the way that best suits their customers, which in changing times can be a tall order."
The rise of sensors, connected devices and wearables has helped to drive growth in the Internet of Things sector and the rise of 'makers' is helping to bring increasingly innovative products to market.
"In addition to traditional market entrants and smaller design houses who have experience in bringing products to market, there is a new customer group – professional makers – who may be bringing a product to market for the first time," suggests Buehler. "They value support with high volume production, setting them aside from the traditional hobbyist who sees value in broader product lines and have a greater need for technical support."
As a result, market opportunities are growing exponentially, but anticipating customers' needs is becoming increasingly complex, costly and certainly a lot harder.
For distributors to remain relevant, they need to be able to support designers, no matter what their level of experience, as they look to tackle complex technical challenges or enter new markets or apply technology in ways that have not been seen before.
Design engineers are under pressure and a trend has developed recently for them to work with distributors that can provide support from the concept stage to manufacture.
Crucially, the Internet has provided distributors with a means for differentiation and the ability to secure customer loyalty; all of which is critical as distributors are being required to provide expensive research and design expertise, a broad product portfolio, high volume distribution and supply chain support, logistics, finance and customer service.
"It is clear that, if the distribution sector is going to thrive, it will need to add further dimensions to its overall offering. I think that this will start to blur the lines between the traditional role of a distributor and a design service provider," suggests John Macmichael, managing director of Solid State Supplies.
The growth of the professional maker and hobbyist sector has put traditional distributors under significant and growing pressure. Technical support for this fast growing group is crucial and is where a distributor can look to add value.
The IoT boom has resulted in many more makers and hobbyists entering the market – and many of these have limited technical knowledge. Consequently, they require more technical and product support, which has led to distributors investing in online services – such as forums and communities – as well as business models focused purely on software and design services. Servicing the maker and hobbyist market is demanding.
Distributors have increasingly focused their attention on their web presence, not only to attract new customers, but also to support existing ones. Some have been more successful in this respect than others. With huge numbers of products available online, distributor websites need to balance easy navigation with the right amount of technical information and support resources.
Last year, Avnet acquired Premier Farnell in a move that was designed to serve traditional design engineers and the maker and hobbyist markets.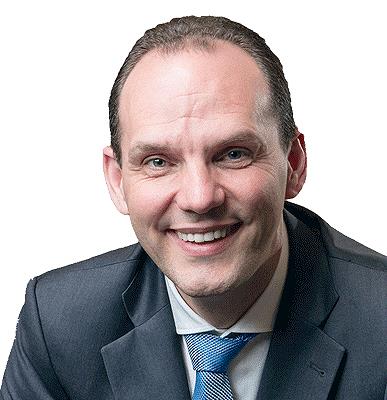 The merger combined Premier Farnell's role as a development distributor, specialising in guiding customers from product concept through to prototype and low-volume manufacturing, with Avnet's experience as a high volume oriented franchise distributor. Avnet brings its knowledge in large volume, broad line distribution to the new business, as well as an understanding of logistics and supply chain management.
"This move is intended to create a new breed of distributor that we believe can offer better support at all stages of the product development process, from design right the way through to volume manufacturing and product lifecycle management, providing a seamless service for all our customers," argues Buehler (pictured left).
Crucially, it is that ability to engage in the earliest stages of product design and development with innovators that is seen as being key to fuelling further growth among distributors.
Internet-based services have been evolving and are self-evidently essential when it comes to supporting design engineers and addressing their design challenges, providing information and knowledge.
Research conducted by Arrow Electronics found the most needed online resource was access to datasheets – for the majority, it is their top priority. Speed was also said to be crucial, so providing access to datasheets and other resources in a single place was seen to bring a key competitive advantage.
Other services becoming more popular include Live Chat, which is being increasingly used in the commercial world and by distributors, who are using it to form part of their digital presence. Engineers can connect directly with experts, who can answer technical questions, or to confirm pricing and delivery arrangements.
The Internet is also home to the 'how-to' video and the electronic design community is using video posted online by distributors to access knowledge that would otherwise be difficult and time-consuming to put across in a presentation.
With all these services and products, it's crucial that distributors invest in the right areas and in products that will help customers complete designs and get their products to market – effectively solving the challenges they're confronted with every day.
Distributor's websites therefore need to become 'the screen of choice' for engineers seeking information to begin their projects and, from then on, to become their preferred partner for the product's lifecycle. In focus groups and surveys conducted by Arrow to investigate engineers' digital needs, respondents said they want to see detailed product pages, in addition to gaining easy access to datasheets.
However, speed is not the only advantage of the Internet; distributors can deliver extra value by being more proactive in developing new applications and in connecting partners and businesses to help streamline design and engineering activities.
One of the more interesting developments of late saw Arrow and Indiegogo, a global platform that enables entrepreneurs to bring their ideas from concept to market, launch a 'crowdfund-to-production service'.
The two companies saw the opportunity for Arrow to support start-ups by connecting proposals with the engineering resources needed to deliver successfully funded new products into the market quickly.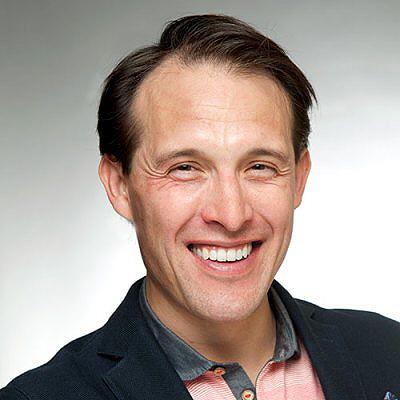 "The concept was aimed at accelerating the pace of innovation for technology and IoT entrepreneurs," explains Arrow's chief digital officer Matt Anderson, pictured right.
"Entrepreneurs, makers, anyone can apply for Arrow certification on the Indiegogo platform – it is open to anyone. Engineers from Arrow will analyse the design and its manufacturability. If they consider the project is 'ready for manufacturing', it will be denoted as such with an 'Arrow Certified' badge on their Indiegogo campaign site," says Anderson. "That means potential backers will know the project is ready for production."
The Arrow programme complements existing Indiegogo services, such as InDemand and Marketplace, which are aimed at helping entrepreneurs manage their business and to access online sales channels after the funding cycle is complete.
"What an 'Arrow Certified' campaign on Indiegogo brings is a number of important benefits that will help entrepreneurs when it comes to prototyping and manufacturing their products," explains Anderson. "We can also provide them with access to prototyping tools, technical reviews of the raw materials, sub-assemblies, intermediate assemblies, sub-components, parts and the quantities of each that will be needed to manufacture a product as well as design-for-manufacturing product reviews and certification."
Arrow is looking to broaden its existing capabilities and to support the rising wave of innovation generation by the maker community and by crowdfunding.
According to Anderson: "We're looking to create the support entrepreneurs need across the entire lifecycle – from the original idea to funding, manufacturing and, ultimately, to selling product. We think this platform will give entrepreneurs greater confidence when it comes to bringing their products to market.
"Interestingly, I'm not seeing competitors adopting this type of model. From what I see, they remain focused on prototype e-commerce or developing and supporting a digital supply chain – they're not uniting those two ideas. What differentiates Arrow, at present, is that we have built a platform – not simply a website – that looks to build new value and identify and exploit new business propositions."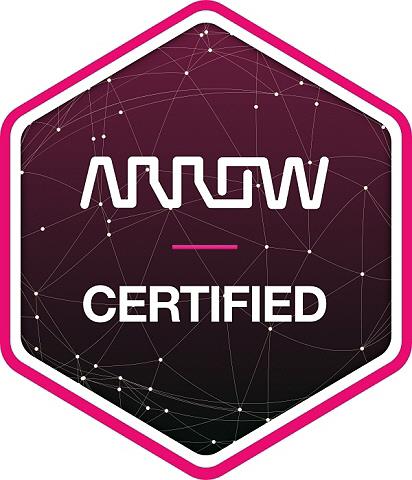 The tie-up with Indiegogo was unveiled at electronica in 2016 and, according to Anderson, the response has been 'extremely positive'.
"Initially, we saw enquiries from people with existing technology. But, as interest in the programme has grown, we've seen an increase in enquiries from people with very different backgrounds, whether from design, industrial or mechanical engineering. They want to use and deploy technology, but don't necessarily have the know-how – which we can offer them," says Anderson. "Barriers are certainly falling and we are seeing more non-technologists coming forward."
"The certification programme has also proved a success and we have evidence which shows that, once certification is awarded, funding actually increases," Anderson suggests. "At this year's Consumer Electronics Show in Las Vegas we enlisted 250 companies onto the programme and received enquiries from thousands more. We saw a huge spike in participation rates."
An Arrow Certified badge means that potential backers using Indiegogo will know that a project is ready for production

The longer term business benefits for Arrow are obvious. "We will make money when our customers are successful, not simply from purchasing more components but from the services and support we can provide – from help with design activities to managing their supply chain for them," Anderson concludes.
The Internet provides limitless points of connectivity between entrepreneurs, technologists and the distributor and inventive web services are helping to change the way professionals work, not only delivering far greater levels of creativity, but also the ability to get product to market quickly.