While many have talked of the Maker movement as being a key disruptor, how true is that in actual fact? At present most Makers remain small-scale, and can't really be described as having had a significant disruptive effect on the wider economy.
As the pace of economic change has accelerated, and at a rate that would have seemed impossible to previous generations, how important a role does the Maker movement play?
It is certainly growing, driven by the digital revolution, in which innovation, iteration and collaboration have become more important. For many businesses working together with open source communities and openly sharing ideas is now the norm.
The breadth and depth of people involved with the Maker movement is significant, just look at the number of Maker Fairs that have appeared in the past few years - but is it more a 'making culture' than a movement?
For many distributors, the Maker movement is seen as providing significant opportunities for growth.
"The Maker movement has taken affordable cutting edge technology and the demand for consumer devices, created by the Internet of Things, and run with it!" suggests Peter Wenzel, Global Director of Raspberry Pi, Single Board Computers and Software, at Premier Farnell.
According to Wenzel, Makers have benefited from the fact that more tools are now available to anyone who wants to create and innovate within this space
As a result, both distributors and some manufacturers have sought to make more competitive products and services available to enable Makers to do more.
Makers tend to primarily address what is described as the 'long tail' of demand that exists for personalised products, and have focused on niche markets that could, in time, be picked up by larger commercial manufacturers.
"To succeed, makers need a readily accessible source for their products and components; content to help them innovate and general services and support as they look to design, build, and take their ideas into production," says Wenzel. "The Raspberry Pi Foundation, for example, has created a marketplace that other manufacturers have now entered with competing products, such as Tinkerboard.
"What we have seen is a snowball effect. The development of more accessible and affordable technology has helped to grow the market of Makers working with it."
"New technology has helped to fuel the Maker movement," agrees Mike Bray, Vice President of RS Component's DesignSpark, an engineering community with over 500,000 members. "Driven by a combination of connectivity, data and hardware RS believes that the market is growing strongly. Over the past twelve months, a lot of new products have appeared that look to broaden opportunities in this space.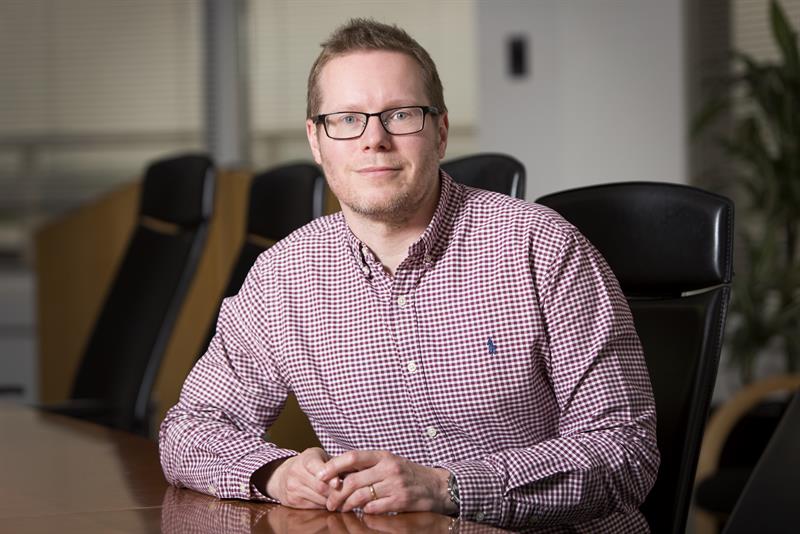 Mike Bray, Vice President of RS Component's DesignSpark
"We are witnessing a trend in which Makers are being turned into 'professional Makers', not only innovating but commercialising their ideas."
While some Makers are certainly showing a degree of business maturity, as they look to scale up their creative ideas, in reality, only a tiny number of Makers can be said to have made significant steps towards commercialisation.
"Makers are at the earliest stage of a product design and many will look to partner with us as a source of support and components, leaving them to do what they do best – innovate. We are seen as helping them to navigate the journey from innovation to commercialisation and then production," explains Bray.
Bray points to the growing demand for single-board computers and associated expansion hardware as a sign that the Maker space is developing.
Wenzel agrees. "Farnell element14 recently launched the GraspIO Cloudio - a Raspberry Pi expansion board enabling end to end IoT development and deployment via Drag and Drop programming on a mobile device. It's become popular with Makers in a wide range of application environments, including voice control, speech output, IFTTT integration, sensor monitors and so forth."
A growing number of Makers are seen as looking to try and connect with existing firms and make use of resources, beyond those that are currently available to them. In fact the Contract Electronic Manufacturing (CEM) sector has become more willing to work with Makers, providing value-added services such as production engineering, as well as low-volume manufacturing.
"We are seeing more manufacturer engagement with the Maker community," Bray suggests. "More products are coming through from Makers and we need to provide them with a route to market, as well as create supplier interest in what they are doing."
"The Maker community will only become a strong revenue generating space when Makers are able to take their ideas and turn them into "real" commercial products, that can then be sold in volume," suggests Wenzel.
With the rise of smart industry and Industry 4.0 there are some who suggest that incumbent businesses are already adopting the techniques and approaches championed by Makers, and while they may look to use Maker creativity and knowledge, they might not need to work with Makers at all.
Bray disagrees. "I believe that our engagement with Makers is deepening and their impact and the thinking around how we engage with them, is changing. They offer huge potential and we want to encourage more businesses to come through, via the movement, to help support the wider economy."
"All distributors are paying more attention to Makers than they did, say five years ago," argues Wenzel. "We are more aware of their needs, whether in terms of how they create, their working styles and their characteristics.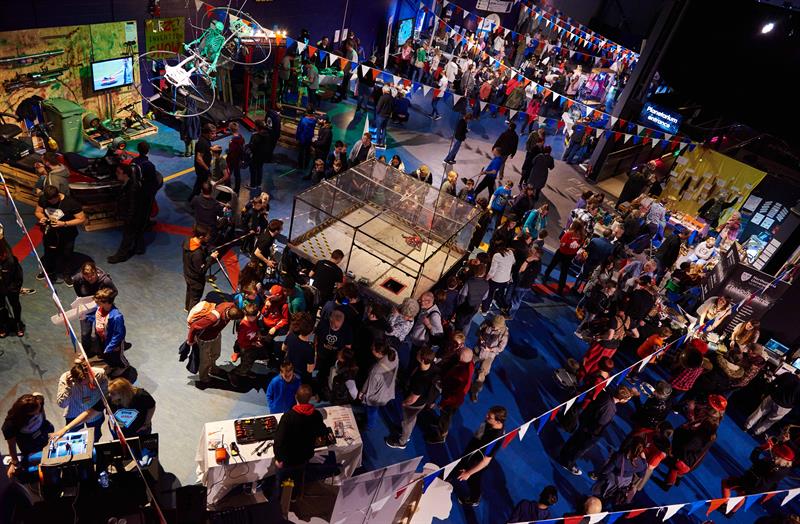 Maker Faires bring together individuals looking to engage and collaborate (Credit: Life Science Centre)
"There is a huge opportunity here, and by supporting these Makers and young businesses as they get started, giving them the full breadth of experience that we have built up over many years - from optimising designs to managing the supply chain -we can help them succeed, and in doing so create future revenue streams."
"Today, we find that conversations with manufacturers include how to tap into the potential of the Maker movement, it's becoming increasingly important," says Bray.
The Maker movement tends to comprise of digitally savvy individuals, who are happy to engage and collaborate with their peers. For many it's about having access to functionality, rather than about the ownership of products.
They also represent societal trends in which environmental sensitivity is more important and where distributed manufacturing, open and social innovation and recycling are championed – to that end they may be better aligned to broader societal trends.
The opportunities presented to Makers are not closed off, and those trends are having an impact on Universities, spin-outs and SMEs, who are also taking advantage of a more open and collaborative market, leveraging new technology, services, and the products Makers use.
Engaging with the next generation is certainly an important issue that the Maker movement is seen as helping to address. It is seen as a means by which advanced economies could reach a younger audience and inspire them to start careers in engineering.
"The Maker market offers a more creative approach to engineering," suggests Bray. "We need to talk less about STEM and more about STEAM in which the arts, science and technology are brought together."
So where are we? The Maker movement is certainly helping to develop a more collaborative and participatory approach, but is it bringing the type of disruption envisaged a few years ago?
The jury is still out, but the signs could be that change is coming – but not for some time yet.