While, in truth, much of this technology may have been around for several years, the consumer electronics industry is one that ebbs and flows over a three to five-year period. In that time, products mature or new, updated versions tend to appear.
At this year's Consumer Electronics Show (CES) held earlier this year in Las Vegas, always a key barometer of the industry, several trends were apparent.
Among them suggested Sarah Carroll, a consultant with FutureSource, were, "Voice, which appeared to pervade everything from cars and appliances to headphones and TVs; the growth in demand for rich premium entertainment and content; demand for smart connected devices; the discrete use of technology and the continued growth in in-car entertainment."
Voice integration saw Amazon, Microsoft and Google all offering a possible glimpse of the future as they work to gain control of peoples' homes through voice operated assistants.
"Voice is a smart control interface that does away with the need for touch screens, it's both hands and eye free and can significantly reduce the bill of materials (BOM)," said Carroll.
The main battle appears to be between Amazon's Echo, with its voice-operated 'personal assistant', Alexa (pictured below) and Google Home.
Both are internet-connected, can be commanded to do a variety of things and control 'smart' devices in the home. In theory, if a device can be linked to it, they can control or monitor it, and keep the user informed.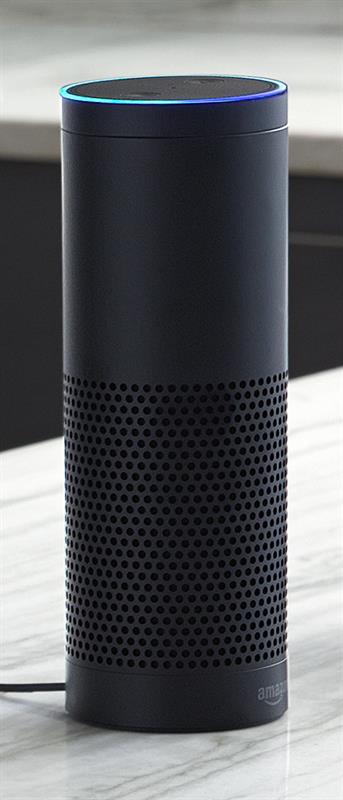 Voice is said to be the next important move forward in computer interaction, especially in the home. Market analyst Gartner says that up to 30% of all interactions with devices could be voice-based by 2018, and that's because people can speak up to four times faster than they can type.
Another clear trend in consumer electronics is the growth in advanced connectivity which is expected to have a significant impact on both consumer behaviour and the underpinning technology.
Bridgetek unveiled PanL a home automation solution at CES. An all-encompassing platform, it provides users with centralised control of their lighting, air conditioning, heating and security systems via one single point of contact.
The smart home or automation market tends to be disjointed, with systems from different manufacturers relying on their own proprietary control technology needing a multitude of specific apps.
Comprising of different wireless and wireline connectivity options - including Wi-Fi (802.11 b/g/n), Bluetooth Low Energy (BLE) 4.2, Zigbee and PoE-enabled Ethernet (100Base-T) – PanL looks to give consumers the scope to connect with multiple systems simultaneously.
Further developments over the course of 2017 are expected to see additional wireless technologies integrated into the platform, enabling direct connection to the cloud.
Intelligence driven by connectivity is giving rise to more intelligent consumer electronics, enabled by artificial intelligence, neural networks and machine learning. Rather than relying on the user, these devices learn from the network itself and use advanced algorithms to enable better processing in the devices which will, ultimately, act autonomously without human input.
"We'll see consumer electronics on the market which will use AI to learn to do more over time, it will represent a fundamental shift in consumer electronics," said Simon Bryant of Futuresource.
LG, for example, is using this connected intelligence to learn more about how people are using its products and artificial intelligence is now being integrated into consumer electronics, via the cloud.
However, this trend brings with it issues around security. Only recently a network connected dishwasher from Miele was hacked.
Commenting, Cesare Galarti, Chief Security Startegist at the prpl Foundation said, "While appliance makers may be keen to push boundaries on connected devices, they need to be aware that even something as seemingly harmless as a dishwasher has the potential to exploit sensitive information about the user. As such, they need to be very careful that the expertise is in place to deal with such connectivity and security issues."
Another important trend on display at CES was the development of technology that was hidden and more discrete – in future, homes will no longer be dominated by technology, rather it will be discretely hidden away whether within furniture, clothing or jewellery.
"Essentially we'll experience technology but won't see it," said Bryant.
Among examples of this technology were Samsung's Lifestyle TV, Sony's Life UX devices and LG's Wallpaper TV, which is no more than 2.8mm thick and attached to the wall by magnets.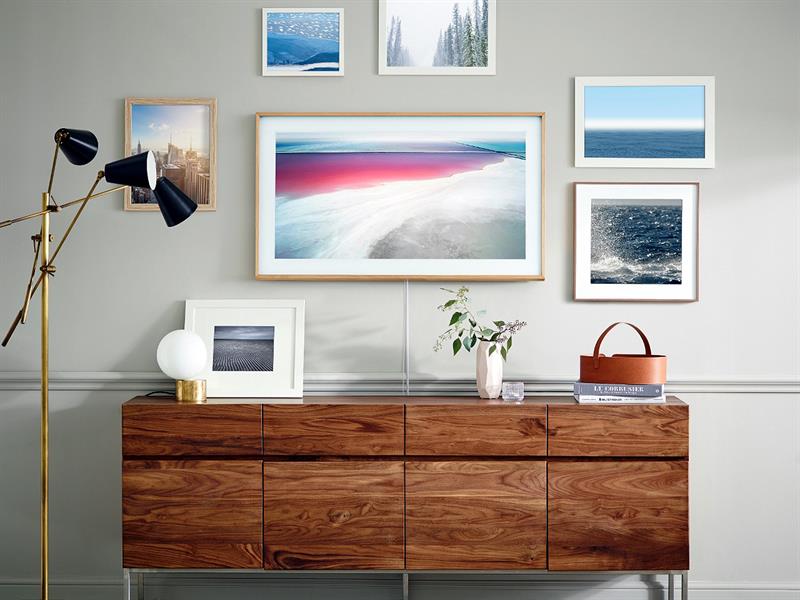 Technology, like Samsung's Lifestyle TVs will be hidden and more discrete

In this space, super thin proprietary cables from companies like Samsung have been developed that offer minimal visibility and next year flexible displays are expected to make a significant impact – examples have already entered the market.
In the TV space, the focus appears to be on design differentiation, with a move away from picture quality. Because of the thinness of LG's Wallpaper TV set, the electronics and sound system has been relegated to an external device – everything is 'outsourced' to an external sound bar.
"What we are seeing is the movement of the 'brains' of the TV out of the device, turning them into little more than high-spec displays," explained Bryant.
Sony bucked that trend, however, unveiling a TV with an acoustic technology that interacts with the image that appears on the screen and enables the sound to travel across the screen, so rather than moving the sound technology out of the TV it retains and enhances it.
Just how good that technology is has still to be proven. Does it work with live, as opposed to recorded images and can it track that movement accurately? If it requires more processing capabilities that could cause problems.
An important part of the consumer electronics market is in-car entertainment where the growth in and the spend on technology is accelerating.
Interestingly, technology, in the form of electric vehicles, is providing a real challenge for existing companies as it offers new entrants an opportunity to enter this market – think Google and Apple and the development of autonomous vehicles.
The rise of autonomous vehicles is also expected to have a significant impact on the in-vehicle entertainment experience from the development of music and sound systems to holographic displays, car to home connectivity, flexible dashboards and noise cancelling technology.
UK company, Ultrahaptics is working with Bosch HMI across a variety of applications and used CES to demonstrate a touch-free haptic feedback solution that has been integrated into a new concept car.
Ultrahaptics' touchless haptic technology uses ultrasound to generate a haptic response that enhances gesture control and is being used to operate an infotainment system.
Commenting Steve Cliffe, CEO of Ultrahaptics, said: "We have seen strong growth this year in terms of where our technology is being utilised and the Bosch application at CES demonstrated how touchless gesture-recognition could help car makers gain greater market acceptance for the incorporation of gesture control".
The consumer electronics segment is beset with multiple standards and issues around interoperability and connectivity. Brands are fragmented and, at present, the focus appears to be less on security and creating standards and more on developing the right platforms for multiple products to communicate with one another – the future might be bright but those connected sunglasses could be hacked!