"Design engineers are becoming more application focused," explains Bob Bluhm, VP, Value Instruments, Rohde & Schwarz. "As a result, their starting point is much closer to the problem, which is a good place to come up with a solution."
The IoT and greater connectivity are key drivers and all sorts of devices are being connected – from the smallest sensors to hyperscale Cloud computing centres.
Despite these changes, there is more help available than ever when it comes to developing new products; whether from distributors or open-source communities or in terms of access to low-cost evaluation kits and reference designs.
"Small teams can make bigger things happen than ever before and the success of the maker movement is a great example of how almost anyone with a vision can build and demonstrate a prototype quickly," Bluhm enthuses.
But in the face of these changes the demands for test capabilities are also changing.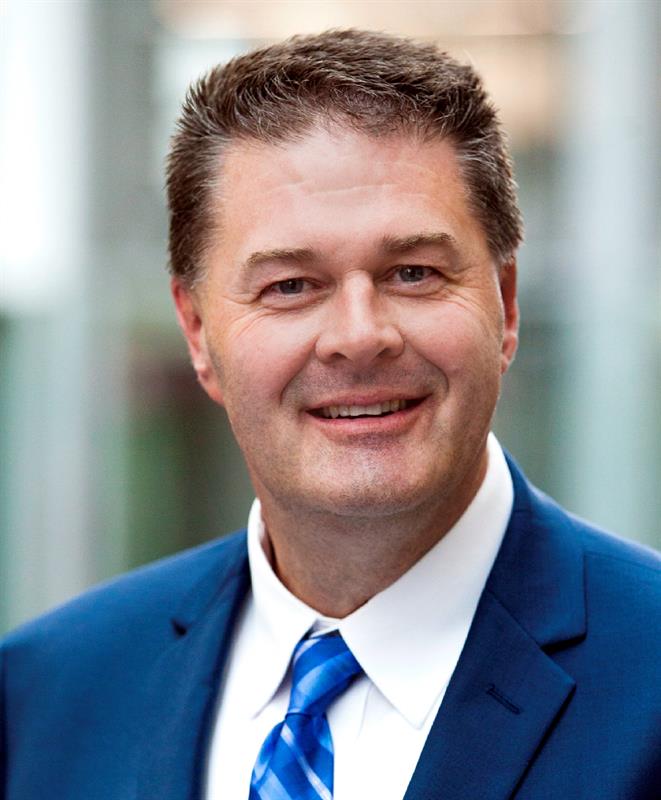 "In the past, computing and logic were at the forefront of development, but this is changing with the increased use of RF technology to connect our devices. For just a few pounds, it is possible to buy a viable platform for prototyping a concept. It can be built, configured and customised easily using modules and, then for minimal extra outlay, it can be connected wirelessly to other devices, creating a powerful device. This is a major driver of the changes happening in what we might call the 'low end' of the test and measurement equipment market," suggests Bluhm, pictured left.
At the 'high end', equipment encompassing technologies like 5G involves building and testing large capacity, high-power multi-channel systems. Other end-user markets considered to be 'high-end', such as medical imaging, are also pushing forward quickly in terms of capability and demand fast and accurate test and measurement. It is here that the use of software and the ability to control instruments remotely is becoming more important.
"One of the key programming environments that makes this task much easier for designers to access, with very little or no programming experience, is LabVIEW," suggests Kevin IIcisin, VP of product marketing at National Instruments.
"All engineers go through the same work flow when they are bringing products to market, irrespective of the industry in which they work. They need to be able to design, prototype and test for all requirements and then bring that prototype to production, where it will face end of line testing. That's independent of whether you are working on a consumer, IoT or 5G project," he insists.
"But talk to any VP or director from any industry who is pulling together a development schedule and the hard deadline never changes – the pressure is always on the back end, where the design engineer is under pressure to achieve more with less and to get it done more quickly. That's why we are seeing a move to greater automation. You need to provide advanced levels of analysis through better measurement techniques, not only to deliver innovative products faster, but also to ensure their quality."
An example of how automation is helping to accelerate research and development and bringing new products to market is the work which AT&T is doing in 5G.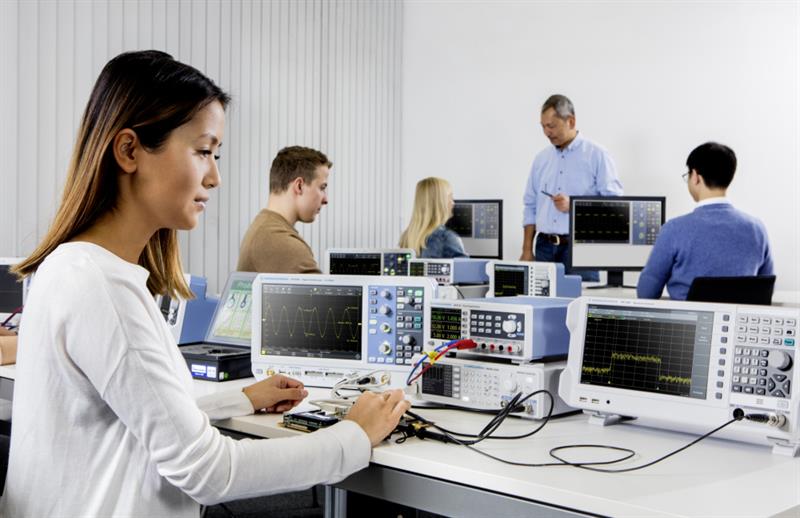 "It's employing automated advanced test equipment to deliver 5G," IIcisin says. "AT&T is, with the transition to mmWave, 'mapping' the RF signal between the base station and the receiving device. Called Channel Sounding, this technique generates vast amounts of data and through automation we have reduced measurement times by 6000X – in practice, what would have taken a decade to measure can now been done in a day."
Whatever the sector, engineers need equipment that gives them the confidence that it will remain dependable and accurate for the long-term. Ease of use remains important because product developers are far less interested in becoming test-equipment experts.
That's because, as IIcisin suggests, they are simply under more pressure than ever to get the job done.
"NI is focused on a number of key sectors which we see as critical," he explains. "These include: semiconductors, where we are still seeing a lot of innovation at chip level; consumer electronics; aerospace and defence, including electronic monitoring surveillance equipment; transportation; and industrial.
"Each has its particular requirements but once you abstract above that, their requirements tend to look similar. They need to generate data, collect and analyse it quickly, then make decisions based on that data. Crucially, the number of physical parameters that need to be measured has increased significantly.
"With 2G and 3G, there was limited innovation at the physical level; today, with mmWave when you are looking at 28, 32 or 70 to 80GHz, we need to expand our measurement platforms to measure those points."
To make the remote control of instruments easier, Rohde & Schwarz, for example, provides the LabVIEW instrument with drivers that remove the problems and responsibility for synchronisation, response formatting and error handling from the design engineer helping to speed up the design process.
Whatever the industry and whether high or low end, designers need to invest carefully in test equipment and much depends on their budget – and even large companies are having to be careful with their capital expenditure.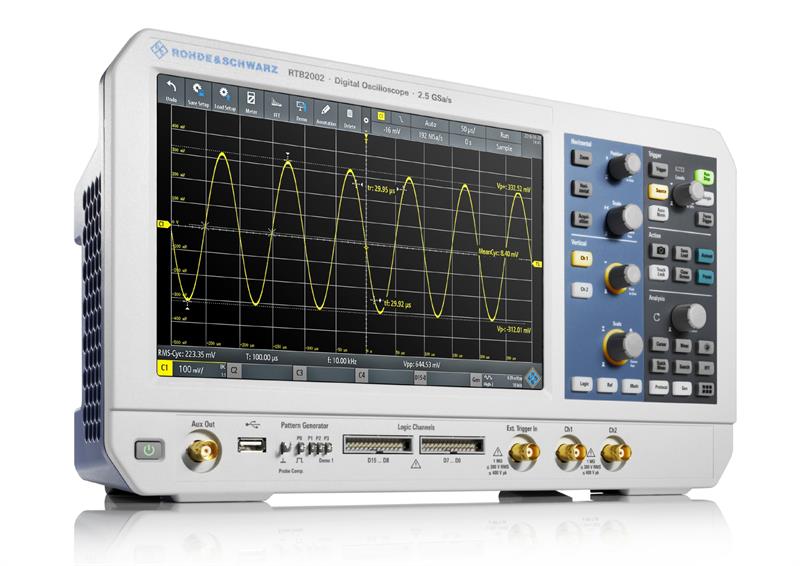 "Buyers are looking to acquire multiple capabilities in each item of equipment," says Bluhm. "In the past, a scope was a scope, but we are now seeing these instruments being consolidated," says Bluhm. "The RTB2000 oscilloscope, for example, incorporates logic analyser, protocol analyser, waveform and pattern generator modes, as well as a digital voltmeter."
While customer expectations are high, what they are looking to spend is certainly limited, suggests Bluhm. "While it is crucial that we continue to deliver high-quality products, it is also vital that we back that up with extensive support. By doing so, we'll be able to attract the type of customers who would like to use our equipment, but who may in the past have felt it was beyond their budget."
According to Bluhm, product support is adapting and changing, not in response to any perceived split between high- and low-end equipment, but more to changes in the way designers are working.
"Today's designers are working online all the time and the younger engineers will often have multiple information streams active continuously, taking part in chat threads and forums to find the information they need as quickly as possible," he suggests.
"Everyone expects to find help in a format that suits them, so we are developing a variety of online resources. Some of these are already familiar – such as seminars, webinars and online videos – but we are also creating new material that 'cuts to the chase' – like quick application cards that give 'what to do if' guidance, so users can quickly solve their immediate challenge and move onto the next."