Next month, the Consumer Electronics Show (CES) returns to Las Vegas and will again provide a global platform for over 4,500 exhibiting companies, manufacturers, developers and suppliers of consumer technology hardware, content and delivery systems looking to showcase the latest technology innovations.
From 5G and artificial intelligence to augmented and virtual reality as well as mobility and transportation, CES will bring together the latest and greatest that hundreds of tech companies have to offer.
This year there will be a greater focus on travel and tourism, data analytics and improving customer experiences, but there will also be the usual range of TVs, speakers, headphones, laptops and phones on display with many being optimised for the 5G/8K revolution.
In a meeting with New Electronics, CTA executive, Jean Foster, Senior Vice President, outlined a number of trends that are likely to take centre stage at the show in January.
"Transportation and tourism will be a key focus and the CEO of Delta Airlines will have a keynote at this year's show," Foster explained.
"CES has addressed these markets before but we are now seeing a growing use and deployment of facial recognition technology, for example, as well as other technologies across all aspects of passenger engagement both at the airport and on the flight."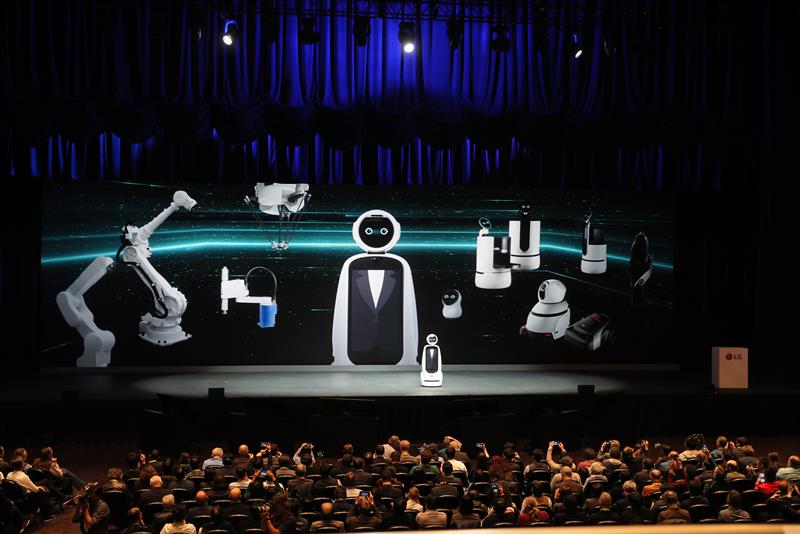 These types of technologies include the use of data analytics and one of the key sessions at this year's conference, according to Foster, will be one looking at the issue of privacy.
"It's certainly not been a great year for the technology industry and the issue of privacy has increasingly taken centre stage, but at this year's CES we are looking to address that issue head on. In what will probably be a key conference session we have the Chief Privacy Offi cers of Facebook and Apple on stage together, along with the Commissioner from the Federal Trade Commission, among others, to debate the issue. We're planning to stream this.
"Looking to other sectors, automotive continues to grow strongly and we have all the major car manufacturers in attendance, this year. But the focus is not solely on vehicles. The whole transportation sector is heavily represented, and we'll be looking at technologies as diverse as drones and marine technology," said Foster.
For the companies that have traditionally used CES to make 'big announcements' Foster said that she expected that this year would be no different.
"Last year we saw some major announcements from the likes of AMD and Intel and I'm expecting to see the same this year."
In 2019 AMD showed off its first ever 7-nanometer GPU, the Radeon VII, while Intel used its CES keynote, to unveil the fi rst 10nm Ice Lake processors based on its Sunny Cove architecture.
Intel also unveiled 9th-gen processors, ranging from Core i3 to Core i9, which made the event one of the biggest launches the company had recently undertaken.
There are rumours that Intel will use 2020 to unveil a discrete GPU and/or to announce a new 10nm desktop CPU now that 10nm mobile chips are available.
Nvidia revealed its GeForce RTX Mobility graphics cards at CES 2019, alongside the RTX 2080 and other cards for gaming laptops but, as yet, has not revealed what they might be discussing at this year's show.
For some of the other big players in this space – i.e. Samsung and LG – it's expected that we will be seeing more of the same, from a new series of OLED TVs to LG officially debuting its transparent OLED prototype that it only showed to a select few behind closed doors at last year's show.
Also we can expect to see hundreds of new domestic appliances, all of which will come with the 'smart' label.
CES is always a big show for Samsung. Last year it unveiled the new 219-inch TV called The Wall and gave visitors an updated look at its Tizen operating system that included Apple TV. This year, a new QLED TVs with zero bezel is expected.
Resilience
This year CES will also be looking to address the issue of resilience.
"When we talk about resilience we are looking at how technology can, in a sense, be used for good, and how technology can be deployed to address major global problems, whether that's environmental or manmade disasters.
"We have a partnership agreement with the World Bank and will be launching a global challenge on stage calling for companies and individuals to come up with solutions that address problems associated with the issue of resilience," said Foster.
"Another area of real interest at CES in 2020 will be on gender and gender bias as we look to counter the 'tech wash' narrative that we've certainly been seeing in the US. Our focus will be on talent and diversity in the technology space.
"We've taken a few hits over the years," Foster conceded, "by not being truly representative or having a more balanced representation among our speakers. But, it's not just about CES, rather it's an issue for the industry as a whole.
"When it comes to CES we are much more aware that we need to have diversity amongst our speakers, in terms of gender, race and culture. It's tough to achieve when too few women or people from an ethnic background put themselves forward. Most submissions still tend to come from white, male speakers.
"As a result we have set up a conference advisory board to help find the right speakers and issues. It's a tough discussion as we want the very best speakers, because CES is still a technology show.
"Diversity and inclusion, and what that means for the tech industry, are big issues and I think we all realise that a more diverse workforce is going to result in a more successful technology sector.
"We have been working with the Female Quotient – which was founded by Shelley Zalis to provide companies and business leaders with research, tools and experiences to promote equality - to ensure that more diverse voices are heard at the show this year."
One area in which there continues to be rapid growth at CES is in digital healthcare.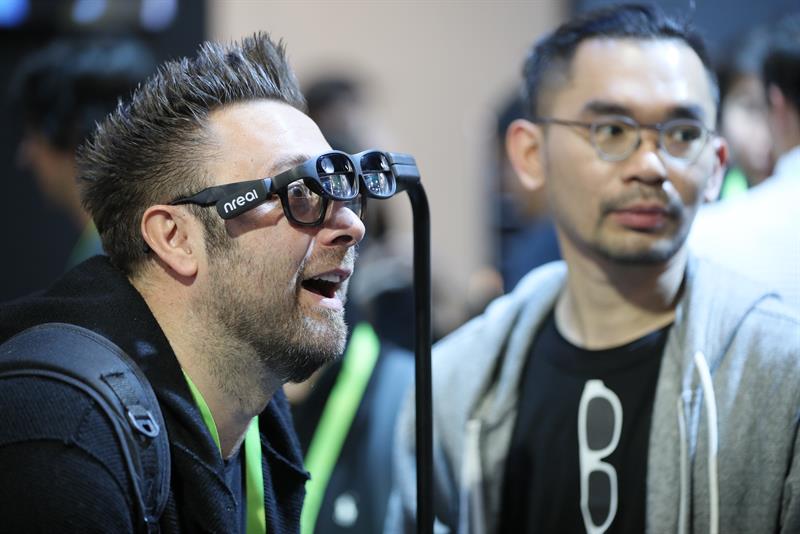 "The number of apps that are being developed are growing rapidly and that has been reflected in the number of companies coming from this space to CES," explains Foster. "I believe it will continue to grow rapidly in the coming years.
"In possibly a first for a show like CES doctors attending the event will now be able to gain medical education credits which they need to retain their license to practice here in the US.
"Remote medicine, telemedicine and robotics - and a growing use of facial recognition, particularly to the dispensing of medicines if that's carried out remotely – is driving innovation in this space," according to Foster.
"Another area of particular interest is in the use of VR. At the University of Southern California they are using VR to treat PTSD – it works by forcing the victim to confront a specific situation or event and it's been shown to be an effective treatment for sufferers."
After significant blowback last year for its exclusion and revocation of an award from a sex toy company, CES 2020 is set to broaden the scope of its Health and Wellness sector to now include sex toys and up to 20 companies will be in attendance this year.
"We have to be aware that for a lot of people sexual health is just like any other part of health and wellness. This will be 'on a one-year trial basis'," explained Foster who said that they hadn't handled the bad publicity around last year's show particularly well.
There's no doubting that CES 2020, like the shows that have preceded it, will not only highlight a broad range of innovative technologies but will explore and provide a showcase for industries that are new to the world of technology too.