RFMD expands GaN matched power transistor family
RF Micro Devices has announced the release of the RFHA1025, a 280w pulsed gallium nitride (GaN) rf matched power transistor offered as a superior alternative to silicon power technologies.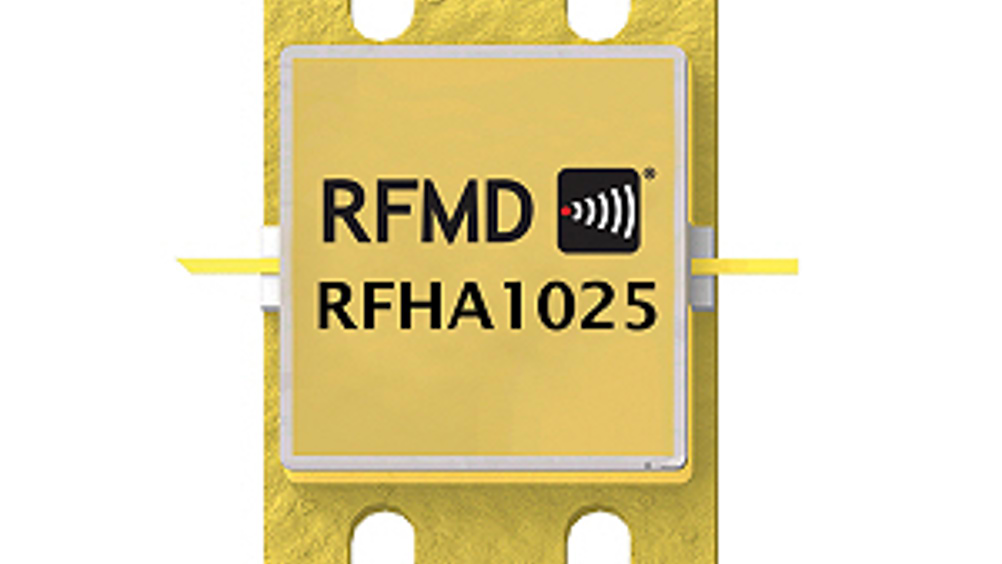 The RFHA1025 complements the recently released 380w RF3928B, which is the highest output power S-Band device in the company's matched power transistor family. It is optimised to extend range, reduce size and weight, and improve overall ruggedness in radar architectures. It operates over a frequency range of 0.96 to 1.2GHz and delivers 280w pulsed power. It has a high gain of >14dB and a peak efficiency of >55%. The device incorporates internal matching aimed at simplifying designers' circuits. Packaged in a hermetic, flanged ceramic package, the RFHA1025 leverages RFMD's advanced heat sink and power dissipation technologies, delivering thermal stability and conductivity. RFMD's RF393x unmatched power transistors (UPT) can be used as drivers to the RFHA1025. "RFMD's GaN product portfolio demonstrates our commitment to technology and product leadership, and we look forward to introducing additional GaN devices in the near term that feature superior power density, high power efficiency, and rugged dependability," commented Jeff Shealy, general manager of RFMD's power broadband business unit.