Local authorities across the UK have had to contend with a decade of tight budgets and austerity, at least at the local level, looks set to continue for a few more years.
But while councils have been struggling with falling budgets they are also having to cope with, and better understand, the implications of the digital revolution and how it is, and could, affect the delivery of public services.
This revolution is forcing councils to rethink not just how they operate, but what it is that they need and want to do.
A report from the Social Market Foundation (SMF) looked at how technology is helping to transform the urban environment and suggests that faster, more reliable mobile coverage, full fibre broadband and the Internet of Things are radically changing how citizens interact with public services and how those services operate.
According to the SMF the Fourth Industrial Revolution is making it easier and cheaper for decision makers to deliver responsive, high quality services and to tackle a diverse range of issues such as waste management, road congestion, air and light pollution and other local-level environmental issues.
These challenges are not insignificant and many, such as road congestion, are expected to get worse. Growing urban populations are also putting a strain on resources.
As a result, councils are turning to artificial intelligence, the Internet of Things (IoT) and wearable technology to provide enhanced services.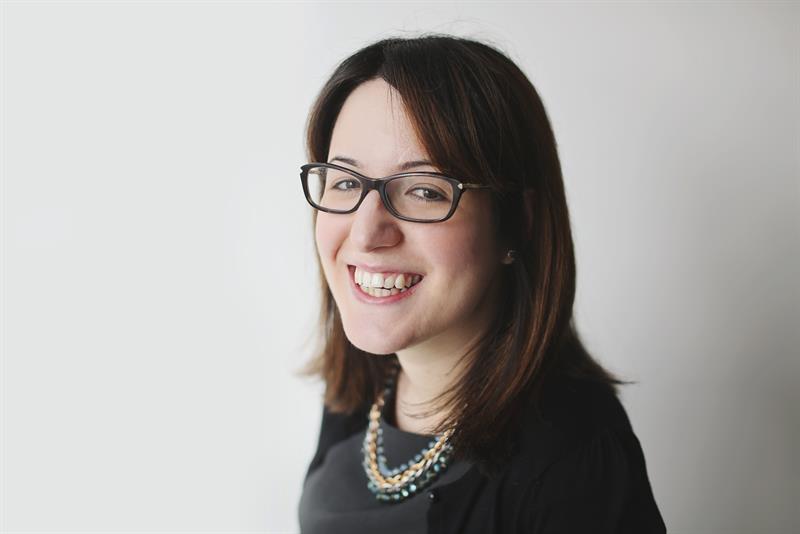 Some are employing virtual customer service assistants (chatbots) to handle basic queries more efficiently or to deliver frontline council services, whether that's taking resident queries or authenticating licenses. Artificial intelligence and cognitive computing are helping authorities to gain faster access to much more valuable insights.
"Today, councils see technology as having an important role to play in actually reimagining public services and it's certainly not just about cost savings."
Georgina Maratheftis
Technology is reshaping local government and while automated services are spreading, authorities are also looking at capturing more data about citizens using data analytics to create a single view of the individual citizen.
Critics suggest that to date the digital transformation has been focused more on making it easier for officials to do their jobs, rather than thinking about what citizens want from their local authority.
By helping people interact with councils and their service providers in the way they want, it's hoped that the quality of those services will also improve.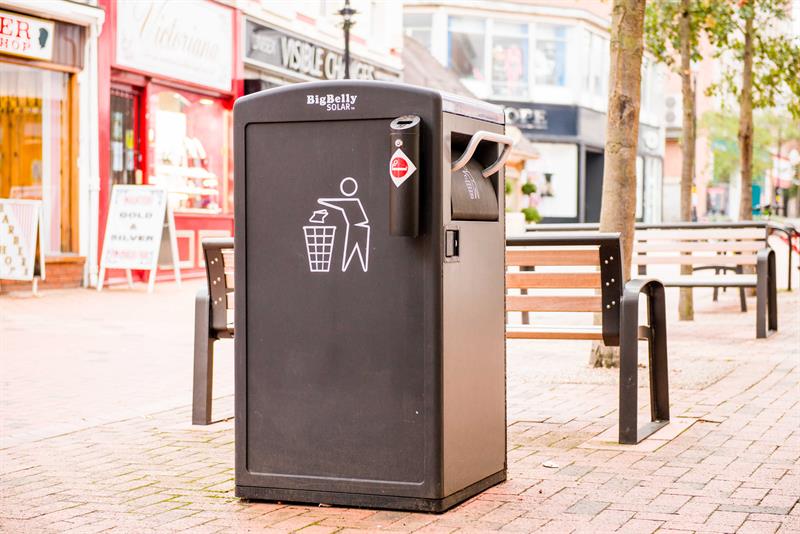 A good example is Winchester City Council, which has harnessed data to create a new digital infrastructure and used a combination of applications and analytics to provide new, better and more cost-effective services to its residents, businesses and visitors.
Bin-fill sensors are able to alert local authorities as to when and where bins need to be emptied
The 'Digital Winchester – a Smart district' programme looked to deliver projects that included smart mobility, smart health and smart buildings as well as a new city centre Wi-Fi service and a new visitor experience app.
Progressive councils
"There a lot of council bodies working in this space," explains Georgina Maratheftis, head of local government, techUK, "and, in truth, it's hard to generalise about the transformation that we're currently seeing.
"Initially, it was more progressive councils who looked to technology, and it was primarily focused on improving transactional services. Their focus was on web sites and understanding digital technology in order to provide cost savings in the face of the financial constraints under which they operated.
"Today, councils see technology as having an important role in actually reimagining public services and it's certainly not just about cost savings. It's about doing things differently and being more creative and innovative. They want citizens to feel more empowered and, as such, a growing number of councils are looking beyond websites and trying to better understand what the problems are that they are seeking to tackle."
However, for councils to exploit technology they need to be able to engage with technology companies.
"We need to ensure that local authorities and industry work closely together," said Maratheftis. "We need to foster a more diverse eco-system and we need to support small companies and SMEs who can find it difficult to navigate this market and effectively get a 'foot in the door'.
"Engagement needs to begin at the pre-market stage and techUK looks to encourage a better understanding between local authorities and technology companies. If the latter can better understand what the authority is looking to achieve, they will be better prepared to bid.
"Councils also need to better understand what their problems actually are – and that can be the hardest part of the process. If they know what they are looking to achieve then they can expect better tenders."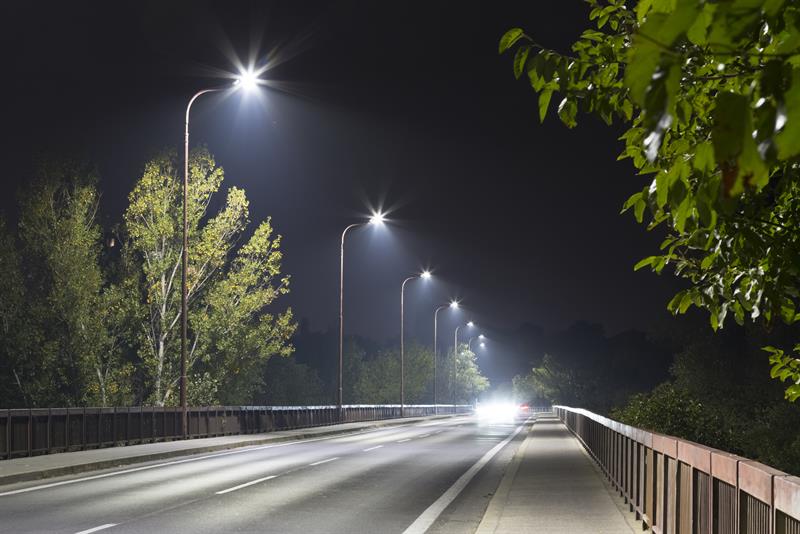 A growing number of councils are looking at smart lighting as a way to reduce light pollution and generate financial savings
Maratheftis says that interoperability and standards are crucial and to that end last year the Local Digital Declaration was launched.
"This was a document of 'shared ambition' for the future of local public services and involved 45 local authorities, sector bodies and government departments. It outlined goals and commitments and invited all public sector and non-profit organisations working to improve local services to join the movement by signing the Declaration.
"That declaration is about redesigning services around the needs of the people using them, to promote modular common components and open data standards in order to design safe, secure and useful ways of sharing information that helps to build trust among partners and citizens, creating the conditions for genuine organisational transformation," she explains.
According to Maratheftis there is a lot of duplication between councils.
"I think there is a real desire to change the way they do things," she believes.
Peter Karney, Head of Product Innovation at the Digital Catapult in London agrees, pointing to the increasing numbers of local authorities embracing and using technology.
"However, there's no mandate from Central Government to use technology and as a result we find that most local authorities have their own initiatives. There is very little 'best practice' and what there is, is not being shared.
"Local authorities certainly need to engage more and approach the use of technology in a more joined up way, but they are keen to look at technology," according to Karney.
Councils want to use technology to provide a better level of service.
"They understand that there are problems and they are constantly looking at better ways to improve what they offer," he suggests.
According to Karney a growing number of councils are looking to experiment with applications such as sensors.
"Smart sensors are being rolled out in local communities as a way of monitoring the environment and intervening when it's appropriate.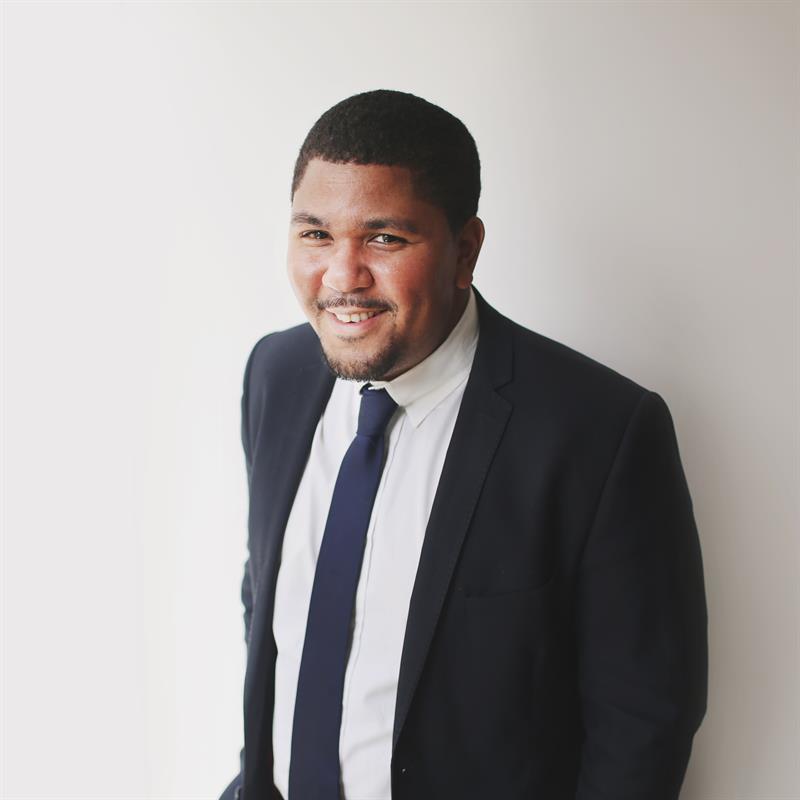 Connected sensors can be used to monitor a wide range of environmental issues, whether that's water quality, air quality, solid waste levels, noise pollution, energy usage and light pollution.
"Critically, these issues can be monitored both remotely and in real-time, allowing rapid responses where appropriate.
"Authorities were focused on getting a new service out and used rather than putting security in place."
Talal Rajab
"Predictive maintenance can save councils thousands of pounds," Karney explains. "Councils are often unaware of a building deteriorating so that they only address the problem when it's in an exceptionally poor state of repair, perhaps with mould and plaster falling from the walls.
"If they'd known earlier, they could have intervened and saved money by not having to re-house people or have to maintain an empty building costing thousands of pounds."
The Digital Catapult works with local authorities and technology companies by helping to identify specific issues; what the level of interest is in addressing those problems and, crucially, whether there is a budget to pay for it and whether it is scalable.
"When you are dealing with SMEs or start-ups few have the resources or time to waste, so they need to be confident that any open call for solutions they enter into will have the possibility of delivering a real project of value at the end," says Karney.
Companies that have gone through this kind of process are VRM Tech, which has developed a software platform to manage energy assets more efficiently and which significantly reduces cost, while ensuring regulatory compliance.
The platform was developed out of a live project with Camden Council which has been able to use integrated KPI dashboards to monitor the district heat network that serves some 342 homes in Somers Town, London.
Another is Nwave, a company that has developed a vehicle detection sensor that interfaces with a driver identification (one-click payment) mobile app enabling a much easier and simpler experience when it comes to parking.
Factors such as security, privacy, ethical and regulatory compliance have always made tech adoption harder in the government context and research about how local authorities adopt technologies such as cloud computing has found that many make the move too quickly leading to cyber security risks.
"Greater connectivity means that data is vulnerable," explains Talal Rajab, Head of Programme, Cyber and National Security, techUK. "In the past security tended to be an afterthought, bolted on at the end.
"Authorities were focused on getting a new service out and used rather than putting security in place and I think that's why government has been keen to push the Secure by Design approach across the whole public sector, as well as providing greater oversight in terms of cyber security.
"Just a quick Google search will show the number of cyber incidents are growing and while central government has no mandate over local authorities, it can offer advice and guidance.
"Within councils, attitudes towards security varies - some are more security minded than others and a lot of this is down to a lack of experience or not having the necessary skills to implement security effectively."
Embracing technology
Local authorities are looking at smart street lighting as a way of reducing light pollution, generating financial savings and offering other benefits to local government.
By being able to detect the presence of people and vehicles nearby, smart street lighting can activate itself only when it is needed – it can switch off or lighting levels can be dimmed accordingly when people or vehicles are not present.
Connected street lighting is also able to transmit maintenance data to enable officials to provide systemwide maintenance and servicing.
But beyond better, smarter lighting and maintenance, these types of streetlights bring a range of other benefits such as wi-fi hotspots; providing analytics for other uses and environmental monitoring.
UK company, Amey, has developed a temperature sensor that has been deployed in authorities across the UK providing more accurate weather forecasting and helping them make decisions on when and where to grit.
Glasgow City Councl's Intelligent Street Lighting Project demonstrated how the city can use smart streetlights to improve lighting quality, reduce energy usage, improve public safety and make maintenance more efficient - movement sensors allowed the lights to be set at 20% brightness, and then increase to 100% when movement was detected.
Sandwell Council is using technology from Telensa to provide smart street lighting as part of the region's 2030 Vision Initiative.Wirelessly controlled and using Telensa's PLANet system, an end-to-end intelligent street lighting system, the council is looking to install almost 11,000 smart lights by 2022.
Another technology is bin-fill sensors that alert local authorities as to when and where bins need to be emptied, helping to save time and money spent collecting waste.
Rugby Borough Council deployed 23 "BigBelly" stations fitted with bin-fill sensors and in 12 months reduced manual waste collections from 51,100 to just 1,509 per year.
The use of internet-connected bin-fill sensors in household bins could generate savings for local government through reduced collections, as well as providing new financial incentives for homes to recycle more and in the future these bins should be able to sort waste as well as detect when bins are full – driving up recycling rates significantly.
But while innovative use of technology is reducing costs, as well as delivering more efficient and better services, there are concerns that the rise of artificial intelligence and robots could threaten jobs.
In fact, it's been estimated that 250,000 public sector jobs are at risk in the light of automation over the next decade.
Local authorities need to embrace technology and recognise the value of data and early interventions, but that will require a significant change in the relationship local government has with technology – and, as Karney suggests, "There needs to be more co-operation, greater sharing of best practice and better mechanisms to share research.
"Many of the problems councils face are universal ones, and a solution for one, could prove a solution for all."