As a technology, 5G promises a new wave of technology services – from driverless cars to smart home appliances – and mobile broadband download rates up to 60 times faster than those being delivered by current 4G providers.
Crucially, it will provide the data collaboration, constant communications and the fast connectivity called for by the IoT.
Commenting, industry regulator Ofcom said '5G should help the evolution of IoT, with possible future applications including real-time health monitoring of patients, street lighting to suit the weather or traffic, environmental monitoring and smart agriculture'.
According to Ben Timmons, Qualcomm's senior director of marketing and business development: "5G is being categorised as a general purpose technology that will be just as important as the Internet or electricity. I believe that he industry's approach to 5G is far more coherent than it was with previous technologies; we not only know what 5G is, but we also know what it will be made up of and the underlying technologies."
"With standards in place, there's no reason why we won't see 5G ready handsets available in 2019 or 2020," he suggests.
Critics argue otherwise, but while 5G has the potential to revolutionise the mobile industry infrastructure vendors, chipset makers and operators will need to come together and agree on industry standards.
At this year's Mobile World Congress in Barcelona, Qualcomm announced that it was expanding its Snapdragon X50 5G modem family to include a 5G New Radio (NR) multimode chipset solution that would be compliant with the 3GPP-based 5G NR global system.
Because it can support operation in the sub 6GHz and the multiband millimetre wave (mmWave) spectra, these new modems will, says the company, provide a unified 5G design that is suitable for all the major spectrum types and bands.
The choice of spectrum bands for 5G is widely spread and many industry experts believe that it is no longer seen as sensible to think of 5G as a single network, as with 3G and 4G.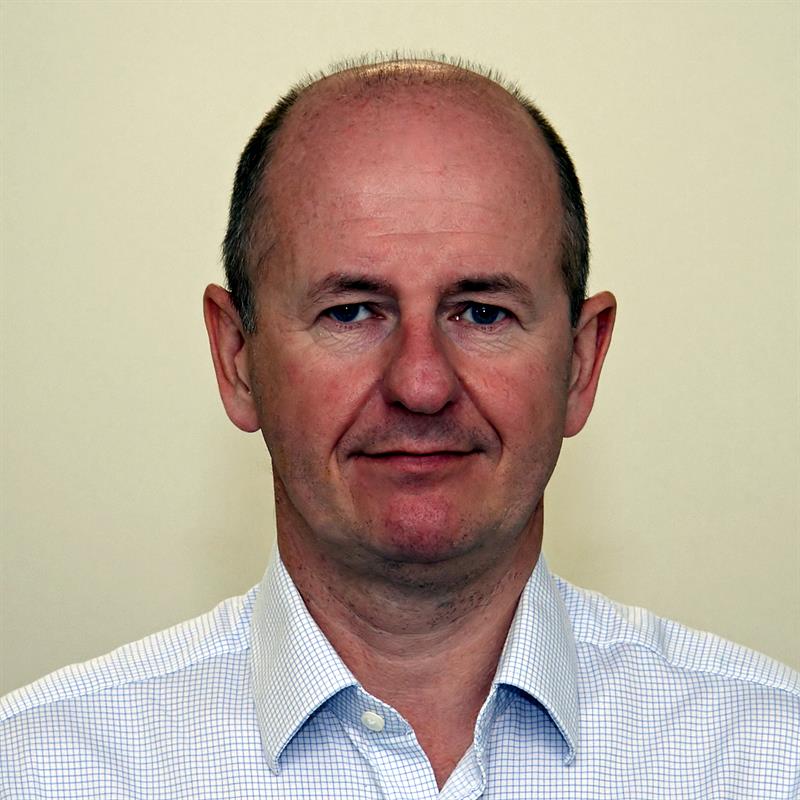 However, according to Liam Devlin, pictured, CEO of Plextek RFI: "A problem with 5G is that it hasn't really been defined in any depth yet. Design engineers know they require very wide bandwidth to manage the high data rates that are being suggested, which is one of the main reasons why people are looking at mmWave as a solution. I've no doubt that the first sub 6GHz 5G commercial product will be labelled 5G, but in the longer term, the demand for high data rates will require the use of mmWave technologies."
Devlin says the choice of band will be determined by which 'horse' has already been backed by vendors and operators.
"There are three 5G 'pioneer bands' – 26GHz, 3.6GHz and 700MHz – and 5G network outcomes will be determined by which bands attract more investment. This, in turn, will be determined by the regulatory and policy environment in which they operate."
The market is fragmented, with different bands being favoured in different geographies.
"In Europe, the Radio Spectrum Policy group says its favoured band is 26GHz and it has called upon all member states to make a portion of this band available for 5G," says Devlin. "I think that, in the fullness of time, we will see a need for multiple mmWave band operation. I doubt any personal devices will just be mmWave; rather, they will operate on LTE, and switch to mmWave 5G when they are able to. I also expect to see switching to include Wi-Fi."
Paul Lambert, senior analyst, Europe, with Strand Consulting, said at this year's MWC, that 'a significant number of vendors were taking a stepping-stone approach to 5G standardisation and a significant part of that is the so-called 'non-standalone' 5G new radio initiative'.
Qualcomm's Snapdragon X50 5G modem family, for example, has been engineered to provide wider bandwidths and extreme speeds for enhanced mobile broadband and is intended to help operators to deliver 5G trials and deployments.
According to Qualcomm, commercial products integrating 5G NR modems from the Snapdragon X50 family are expected to be available to support the first large-scale 5G NR trials and commercial network launches starting in 2019.
Much discussion about 5G standardisation has been focused on avoiding fragmentation and the importance of creating a viable 5G ecosystem.
Speeding commercialisation
What the non standalone 5G NR idea brings is a way to speed the commercialisation of interim 5G services by working on a new 5G radio access carrier before full-5G services come to market later.
"This enables operators to benefit from enhanced 5G mobile broadband services coming to market sooner than currently expected, with fully standardised 5G services (fixed wireless services, for example) coming later," suggests Lambert.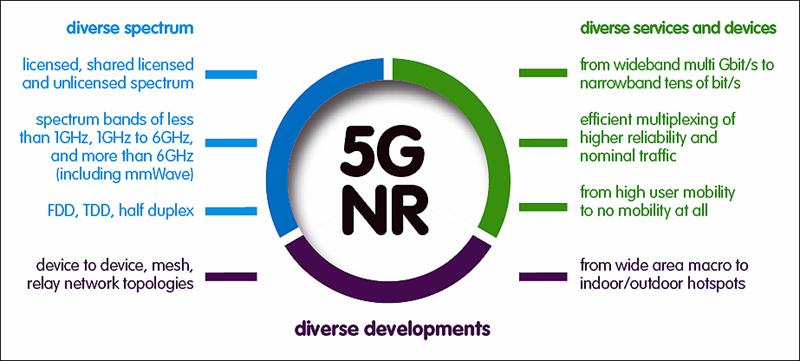 By using LTE infrastructure with a 5G radio access carrier, the aim is to start large-scale 5G trials and deployments in just a few years.
While some companies are looking to accelerate 5G commercialisation through existing LTE equipment and a new 5G radio, the Verizon 5G Technology Forum (V5GTF) is focused on Verizon's 28GHz and 39GHz fixed wireless 5G.
5G brings with it a range of challenges for the network chiefly among them 'coverage maximisation'.
As a result, 5G systems are expected to be built in a way that enables logical network slices to be created, allowing operators to meet a wide range of use cases, with slices optimised by characteristics such as latency or bandwidth requirements.
Network slicing technology involves partitioning a single physical network into multiple virtual networks, allowing the operator to offer different types of customer different types of services, while ensuring operational efficiency.
A number of vendors and mobile operators are already cooperating in the development of 5G network slicing.
Despite the obvious benefits of 5G, a growing number of critics argue that logistical issues and the lack of a basic infrastructure could mean that the roll out of 5G could be many years away, despite companies lining up a host of new products and services.
"It is crucial that existing network technologies are integrated with 5G networks as they are added," suggests Devlin, "otherwise, while metropolitan areas will benefit from 5G, rural areas could very well miss out."
Among vendors and operators – even among regulators – there is confidence that the first wave of 5G supported commercial products will be available in the next few years.
That view is not universally held, however, and doubts have been raised about whether there will be sufficient consumer demand. As one critic suggested of the rush to 5G, it could end up being just another case of the 'emperor and his supposed new clothes'.