Before the summer doubts had been expressed about the viability of rolling out 5G, but now the talk is of the commercial deployment of handsets next year.

So, is 2019 going to be the year when we'll see the first 5G handsets? Some would argue that it's a very aggressive time frame but for Qualcomm's President, Christiano Amon, that's certainly not the case.
He expects, "every Qualcomm Android partner with flagship Android phones to have 5G NR phones in 2019."
Qualcomm's business model is very much driven by delivering 5G so, perhaps, there is a need to be a little wary when it comes to their announcements, but there's no denying that it is a key player when it comes to driving the roll-out of 5G.
Qualcomm partners with every leading Android handset manufacturer in the world, as well as working closely with leading carrier equipment manufacturers including: Ericsson, Huawei Technologies, Nokia and Samsung among many others.
Speaking at the Summit, Thomas Noren, VP, Head of 5G Commercialization at Ericsson said, "A year ago the situation regarding 5G was very different. Then people were asking whether they needed it, what it was and when it would be deployed. The acceleration we've seen over the past twelve months has been a fantastic achievement for the industry – the market is certainly gaining momentum."
Critics suggest that there's still much to do and 5G certainly isn't a 'done deal', but there has certainly been a tremendous amount of work undertaken with regards to 5G and there are a growing number of trials taking place globally.
"5G is critical because without superior connectivity the promise of artificial intelligence of VR just wont be realised," Noren suggested.
While Release 15 is beginning to deploy, as with the other 'G's, there will have to be a lot of continuous work when it comes to the development of standards.
Beyond Release 15, Releases 16 and 17 will enable 5G NR for massive IoT, mission-critical services, and car to car communications (C-V2X) but while these standards evolve, companies will face further investment in time, people and resources.
5G development
Qualcomm has a critically important role in the development of 5G – looking around the 4G/5G Summit it was obvious how important a role it plays, and will play, in the development and deployment of 5G, as it hosted or organised hundreds of meetings.
But beyond that it has been responsible for a number of 'firsts'. It has developed a mobile 5G NR commercial platform, including the first commercial modem, transceiver, and mobile reference design RF front end for initial 5G launches. These "firsts" have enabled the eco-system that has built up around 5G to move more quickly.
The speed at which 5G and the technology being developed to support it is evolving, was demonstrated at the Summit where Qualcomm announced that it had extended its QTM052 mmWave antenna module family of fully-integrated 5G NR millimetre wave (mmWave) modules for smartphones and other mobile devices.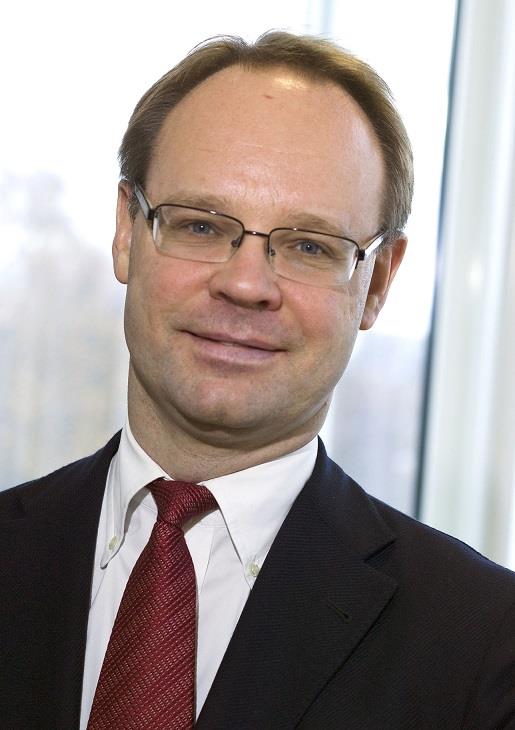 Compared with the first set of modules, which were only announced back in July, these new mmWave antenna modules are 25 percent smaller and engineered to enable mobile device manufacturers to address stringent mobile handset size requirements for 5G NR smartphones and mobile devices, which are expected to launch next year.
According to Qualcomm, the modules will provide OEMs with more options when it comes to the placement of antennas, offering more freedom and flexibility in their 5G mmWave designs.
Pairing the QTM052 mmWave antenna modules with Qualcomm's Snapdragon X50 5G modem, they feature a phased antenna array design, integrating up to four modules in a smartphone form factor.
The modules are able to support advanced beam forming, beam steering, and beam tracking technologies, all of which help to improve the range and reliability of mmWave signals. The modules also include an integrated 5G NR radio transceiver, a power management IC, RF front-end components and a phased antenna array, and support up to 800 MHz of bandwidth in the 26.5-29.5 GHz (n257), 27.5-28.35 (n261), and 37-40 GHz (n260) mmWave bands.
"A year ago the situation regarding 5G was very different. The acceleration we've seen over the past twelve months has been a fantastic achievement."
Thomas Noren
The amount of work involved in the development and roll-out of 5G was highlighted by the announcement that Qualcomm was working with Samsung to develop 5G small cells, which it's hoped will open the door for massive 5G network speed, increased capacity, extended coverage and ultra-low latency.
Small cells are seen as a foundational building block for 5G and are intended to support delivery of uniform 5G experiences, especially indoors where most data tends to be consumed.
In order to address cost and form factor requirements for a wide range of 5G NR deployment scenarios, service providers, enterprises, factories and other stakeholders are expected to become increasingly dependent on 5G NR small cell solutions, and the suppliers that deliver them.
Mobile operators across the world including those in the United States, Japan and Korea are all expected to deploy small cells as a catalyst to support 5G-class experiences.
Small cells are expected to provide multi-gigabit throughputs and millisecond level latencies to improve the wireless experience, and support a variety of new and emerging applications, such as augmented and virtual reality.
In addition, 5G networks have the potential to create new opportunities, such as industrial automation and Automated Guided Vehicles (AGV), which rely on secure and high-speed wireless links.
By harnessing the 5G spectrum networks will be able to deliver multi-gigabit wireless speeds, making it ideal for fixed wireless access (FWA) applications, delivering "last-mile" broadband connectivity for homes, apartments and other venues in regions which have proved difficult to serve using traditional fibre or copper infrastructure.
Qualcomm's FSM 100xx 10nm 5G Solution is said to be capable of enabling the Samsung 5G Small Cell solution to utilise both the sub-6GHz and mmWave spectrum, providing a next-generation wireless experience.
According to Qualcomm, the FSM100xx is expected to deliver MIMO baseband functionality that it claims will be unrivalled in the industry. Coupled with Samsung's leading position in the development of 4G/5G infrastructure, Qualcomm said that it expected Samsung's 5G small cell solution would provide mobile network operators with a much improved tool that would be capable of supporting both outdoor and indoor deployment scenarios.
As Amon said in his speech to the conference, "People may talk about the 'hype' that's perceived to surround 5G but, as you can see from the ecosystem that it has thrown up, a lot of hard work is being undertaken to deliver 5G. By my reckoning over 560 companies are contributing to this technology and there have been over 100,000 technical contributions to the specifications that were completed at the end of 2017.
"What we are seeing is the development of foundational technologies that will provide the scaling-up and flexibility that's necessary to support use cases that will go way beyond mobile phones – there's certainly a lot more to 5G than simply mobiles."
According to Amon,"As new networks are deployed, so industries will be transformed. We've been through a number of significant milestones with this technology and the industry is moving very quickly towards 5G.
"A growing number of partners, working with Qualcomm, have announced deployments of 5G already and the commercial roll-out of 5G handsets is going to happen in 2019."
So, if Amon is to be believed, it really is going to all happen next year.
Reality or hype, the next twelve months could prove crucial to the future success of 5G.