It's no secret that the high street is struggling. A record net 2,481 stores disappeared from the UK's top 500 high streets in 2018, according to PricewaterhouseCoopers (PwC), research compiled by the Local Data Company (LDC).
In the same year, e-retail sales have thrived. Globally, they now amount to $2.8 trillion and could be worth $4.8 trillion by 2021, analysts say.
"The Internet has been the prime driver of change for retail. It's changed consumer expectations and supply chain logistics," said Kyle Monk, Head of Analytics at the British Retail Consortium (BRC).
"Companies like Amazon have introduced the notion of free next day delivery as the norm and we have begun to expect that from other retailers too. 'What we want, when we want' is here to stay."
The rise of the Internet enables consumers to research and compare items on a global scale and quickly. This has reduced margins and forced retailers – particularly the traditional brick and mortar ones – to adjust their price models, added Monk. This, he believes, is one of the main reasons for the convergence of technology and retail. "Brands must invest in digital because of the data it generates. It's key to efficiency and therefore success."
He predicts that around 20% of physical stores will close in the near-future but this doesn't mean we'll see the end of the high street.
"More space than we need has been built because people didn't consider the advent of online, so some will need to close."
Lucy Stainton, Head of Retail and Strategic Partnerships at LDC, actually thinks that the traditional store has a strong future, but not as we know it. "Stores and shopping destinations will continue evolving to better serve consumer demand, integrating as part of an online channel." By this she means the rise of the omnichannel service – a cross-channel
strategy used to improve user experience. Rather than a store's website, its social platform and its physical store working in parallel, they will become integrated.
"The ability to react and be more efficient with product availability and what consumers want is vital. The traditional buying cycles are almost a thing of the past. Successful brands will be the ones that can offer instant reaction both in store and online," agreed Monk.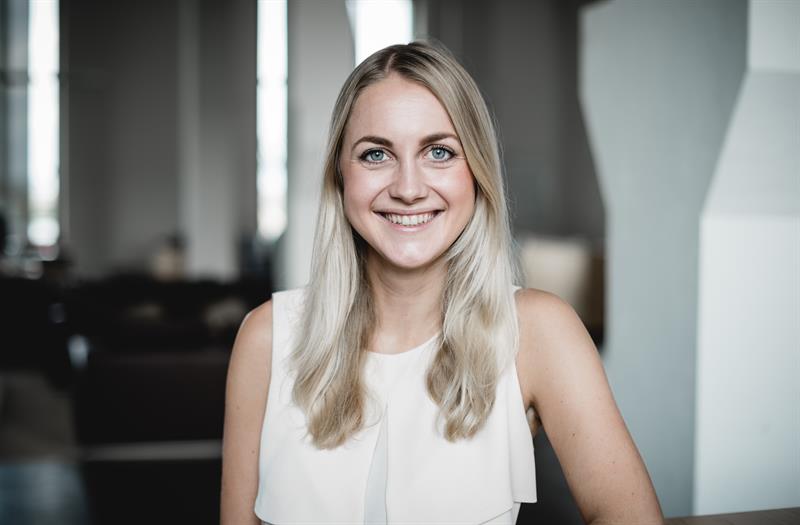 Stock management
Clothing brand Zara embeds RFID technology inside the security tags attached to its items. This means that as an item is sold, shop staff are alerted, and a replacement can be taken from the stock room and put on display. This helps the fashion retailer to better monitor the rate of sales of different products.
"Amazon sells a range of brands and that gives them access to a vast amount of data. It's what makes them so good."
Jessica Smith
Mike Callender, chairman of REPL, a consultancy and technology group agrees that efficiency is fundamental.
He gave the example of REPL's point of sale (POS) solution. "Customers want more at the check-out – the use of contactless, placing orders, using discounts, checking stock availability and the issuing of email receipts for example," Callender explained. "Innovative POS software allows shoppers to remain tech-connected, keeping the physical store relevant."
He also pointed to unified data; another service offered by REPL. "Separated processes, such as individual store stock levels, can now be unified. This leads to better decisions because the retailer has the insight into what is being sold, where and when."
Software company, aifora, which also specialises in data insight, offers a similar service. By taking retailers' data – for example from their enterprise resource planning system – and combining this with external data such as weather and events, aifora's algorithms analyse and forecast consumer demands. Based on those predictions it is able to suggest optimal prices per item, per scale and per channel. It will also identify what the ideal stock allocation is across all the brand's stores and give suggestions on when to replenish and transfer items between branches.
Inspired by Amazon, aifora's vision is to create a data sharing platform with retailers benefiting from the anonymised communal figures. "Because Amazon sells so many different brands they have access to a vast amount of data, and therefore, more insight. That's what makes them so good," said Jessica Smith, aifora's marketing manager.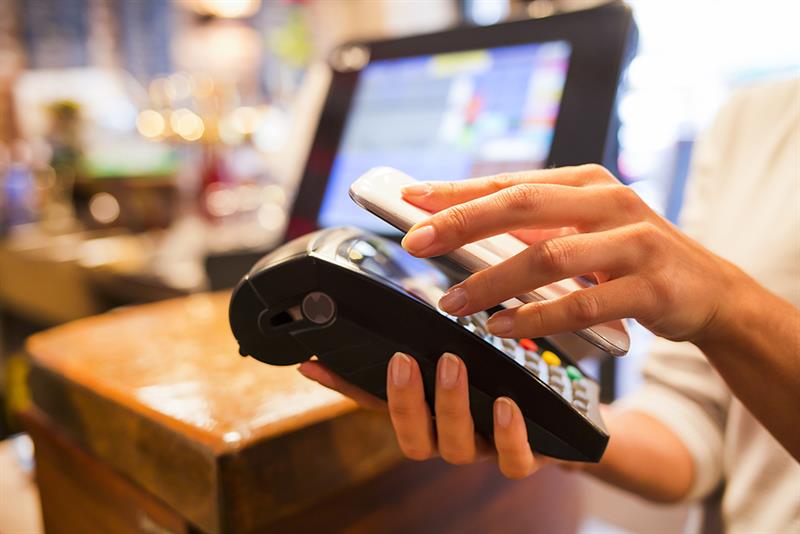 Customers want more services at check-out, such as contactless payment and stock availability information
Neural networking
Increasingly is another which has taken inspiration from Amazon by the means of its cross-selling service.
"There's a 10% missed opportunity in cross-selling," Sri Sharma, Co-founder and CEO of start-up Increasingly, explained.
To overcome this, the company implements a technique known as bundling which it believes will help grow basket revenue both in store and online.
"We use neural networking to provide precision in what items should be brought together based on analysing 6-12 months of historical data of what people have purchased, abandoned and viewed from an overall and individual level," Sharma described. "Information is also pulled from in-store and call centres to further enrich the data. Within the algorithm is our secret sauce based around variables related to frequency, immediacy and impulse. There's also a feedback loop, so every day the algorithms are self-learning." Through this combination, Sharma said that Increasingly can provide intelligent insight to not just a store's website, but also to its staff. If a customer comes in store or orders online, the information staff have is as up to date as the website, he said.
Of course, the term automation or the notion of machines making decisions may be a red flag for some in the retail sector.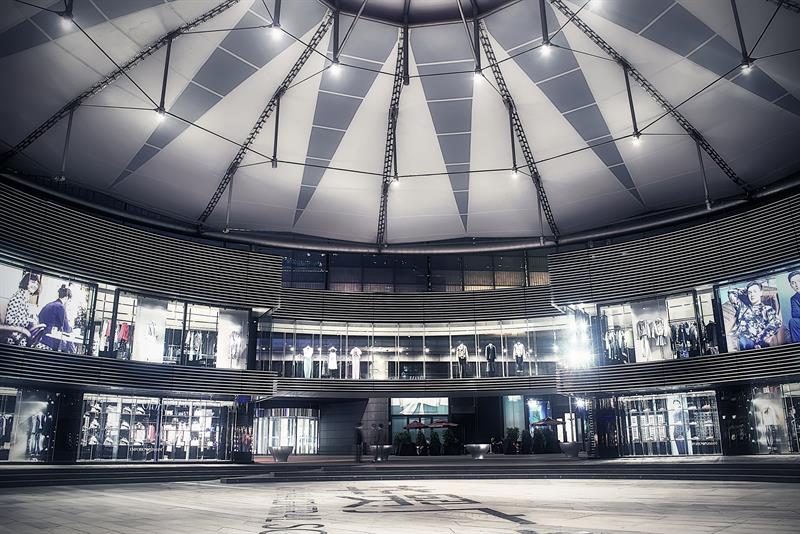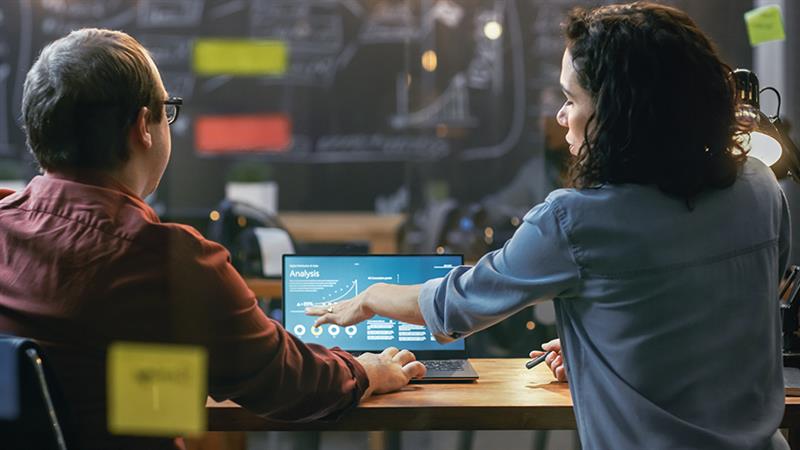 Retailers will need to invest in technology and use it to create unique experiences in order to survive, experts suggest
"There's scepticism over machines making choices," Smith admitted, "aifora handle it by having a web interface where the human (retailer) can view every recommendation and the predicted outcome. It is then up to the human to decide whether to accept these.
"Overall, they'll get a breakdown of results that show whether machine decisions were overridden. They can also view the outcomes of every decision – machine or human – and compare these. Eventually, they'll build trust in the machine and understand that it makes better decisions than humans."
Despite championing automation, the experts all concurred that the human role will still be essential.
Commenting on this, Callender said: "A few times a day someone will walk down the aisles of a supermarket and identify the gaps on the shelves. We're now seeing cameras that are able to spot these gaps and do that job much quicker – this frees staff so they can engage with the consumer more."
"I don't believe store assistants will be replaced with robots. People go in store for the human experience," contended Sharma. "But robotics will be used behind the scenes."
Softbank Robotics, however, is using robotics very much 'front of tabs' with Pepper – a robot designed to welcome customers, drive traffic, collect data and give information about products and services. Pepper has been created to have an "empathic link with shoppers" via its appearance, moderate size and humanoid behaviour.
The robot is said to be able to recognise faces and basic human emotions and is optimised for human reaction, engaging with customers through voice control and touch screen. Arguably, this could replace some of the services that human assistants offer, but Softbank claims that the purpose is to free staff for more "value-added tasks".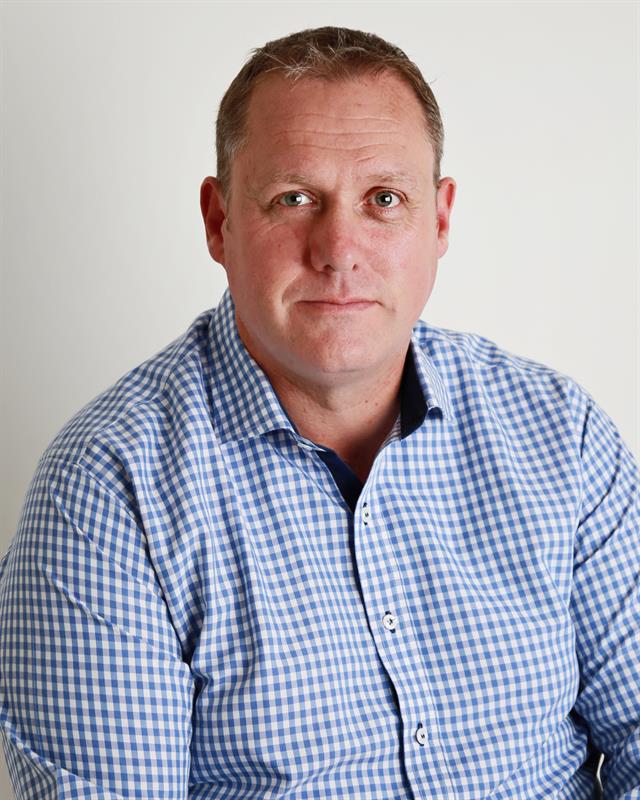 But Monk agreed with the others that "human interaction is crucial" and automation will mostly be used out of sight.
He gave Aura Vision as an example, a tech company which has developed a system that sits on existing CCTV infrastructures.
With machine learning it has developed algorithms able to identify hot spots through the floorplan of a store. This enables brands to optimise stock because they know what consumers are interested in. Similarly, it gives retailers near real-time insight into whether they should change their market offering or layout, he explained.
"Retailers can now integrate separated systems, allowing for better customer insight and more intelligent decisions."
Mike Callender
"However, with the introduction of GDPR we're seeing some changes," he added. "Previously brands would be using facial tracking, so that they could attach transactions to individuals and send an email with suggestions of complementary items.
"There's a fine line between helpful and invasive," Monk continued. "The global mood on data privacy is changing. People used to be happy to hand over personal data for what they perceived as a benefit such as social networks.
"But now, the world is recognising the value of their data."
Brave, a new web browser, backed by a cryptocurrency, has leveraged this movement. Its slogan: 'You are not a product'.
The browser's servers do not see or store browsing data – it stays private on the user's devices, until they delete it. It means, data won't be sold to third parties.
However, if the user chooses, they can give optional crypto contributions to the sites they spend most time browsing. Or, they can choose to tip sites directly, but browsing history remains private.
This is because funds are made available to site owners through an anonymous ledger system, so you can't be identified based on the sites you visit or support.
Experience counts
According to Sharma, figures suggest that by 2020, experience will count more than products or price. He stressed that if this accurate, retailers need to think hard about how they can be unique.
Monk also highlighted the importance of brick and mortar experiences evolving and being more innovative with their retail space. "It isn't enough just to have good products at good prices anymore.
"Retailers need to utilise tech to enhance customers' experiences. For example, smart changing rooms which show how a piece of clothing will look in the evening light."
Nike is one such company using tech to deliver unique services. Flyprint is a running shoe designed with 3D printed uppers (the top part of the shoe normally made with fabric).
When designing the shoe, Nike captures data about the athlete, such as their gait and foot form, this is computed and used to create the ideal composition of the material. In other words, a bespoke trainer.
"The future store could be a place where you walk in and have your items printed then and there. The warehouse could become obsolete," Monk suggested.
Monk also sees augmented reality as a technology with huge possibilities for retail.
"If it could be miniaturised to the point where it can be worn in a pair of unobtrusive glasses, it has the potential to revolutionise the way retail works."
He envisions a shopping experience in which customers can augment details of an item displayed in a shop window such as price, colour, size and availability.
"If you like what you see, with a tap of the button you could instantly buy that item, and have it sent to your house without even going in store," he said. "The technology to do this exists in our phones already, so it's conceivable that this could happen in as little as 5 years."
The challenge, according to Callender, is convincing retailers to invest. "The highstreet is suffering at the moment so no one wants to spend any money," Callender told NE, "but if retailers don't invest, they'll fall so far behind that they will never be able to catch up."
"In 2016, 4% of retailers adopted some form of AI. In 2018 that increased to 28%," said Sharma. "It's going to be do or die. Some will get left behind."
But it's not all doom and gloom for the high street.
According to Monk, there is a huge amount of potential, "the high street isn't dying, it's evolving."
It seems that it's just a case of retailers making sure they embrace technology in order to survive.