The online gaming sector has grown exponentially over the past few years and the global market is now estimated to reach $94billion by 2024.

It is a sector that is not without controversy. Gambling related harm is becoming an increasing concern and a recent report, from MPs in the UK Parliament, into online casinos called for limits on bets and for a raft of measures to protect vulnerable people.
In the UK alone, online gambling generates annual revenues of over £5.6billion – so it's certainly a big business.
Whatever the moral and legal issues that exist around gambling, the online gambling industry is everchanging and continuously adapting to new technologies and the changing demands of its audience.
"As competition among businesses becomes stronger than ever, rival betting companies are continually on the lookout for the next big thing in technology to lure in customers and set themselves apart from others in the industry," explained Adrian Thompson, Global VP of Marketing at Sapphire Technology, a manufacturer of graphics and mainboard products.
The association between technology and gambling has grown stronger in recent years.
"Technology has been a huge contributor in the development of the online betting and gaming industries, with customer expectations shifting as a result," said Thompson.
"As technology has evolved, so has the need for more advanced hardware and software. Therefore, developers are building sophisticated embedded motherboards to provide the eye catching graphics to enable more engaging and rewarding experiences for customers.
"Additionally, these developers are always constantly in need of finding new ways to stay ahead of the competition as online betting and gaming are becoming increasingly more versatile and moving closer to reality," Thompson explained.
Virtual Reality (VR) is a technological area that has been making its way into the gambling industry over a number of years, with gamblers increasingly able to feel like they're really playing games like roulette. "
VR is one of the biggest advancements and is revolutionising the gaming industry. It offers gamers the chance to be fully immersed in the gaming experience and interact with other live gamers. As more money continues to be invested in VR technology we can expect to see further advancements in this space as the gaming industry looks to deliver a closer to reality experience," according to Thompson.
Casinos and online slot games have certainly reinvented themselves using VR. Thanks to various VR headsets such as Oculus Rift, Sony PlayStation VR and the Samsung Gear VR, it is now possible for players to step into a virtual casino or a sports event and participate in an immersive gambling experience.
Some major types of online gambling activities that have started adopting VR technology include the likes of: Slots, Blackjack, Roulette, and Sports Betting.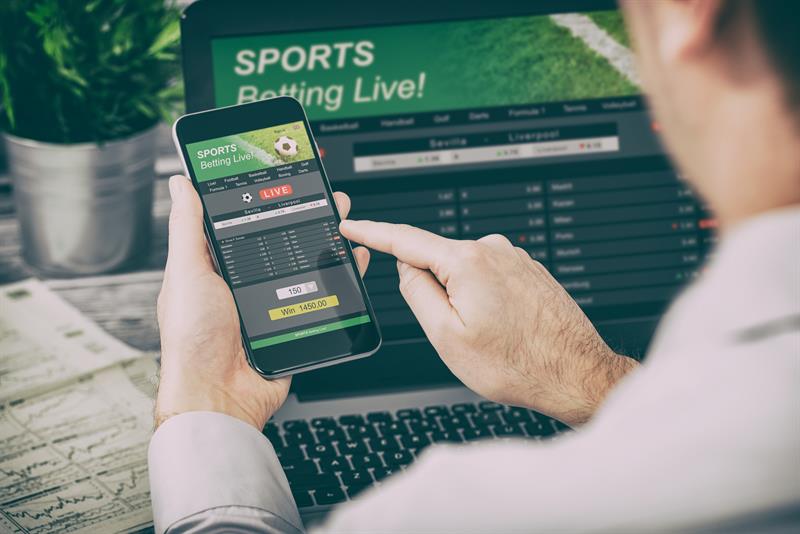 Skill-based games
Established casinos are also looking at new ways to entice back existing audiences as well as encourage new ones.
Skill-based games have been one way to achieve just that and in Las Vegas they are becoming increasingly popular, in that the game is determined by a player's physical or mental skill – it should be noted, however, that playing games of chance for money is still illegal in many localities.
"Despite that, gambling regulations are becoming more relaxed around the world, and hardware providers are becoming more innovative and creative by adopting high quality displays and enabling advanced functionalities," suggested Thompson.
Mobile technology is also having a major impact in terms of online gambling – people want to be able to access sites wherever they are, and online casinos are developing user experiences that address the need for mobile gambling and companies are having to provide players with better graphics and a more immersive gaming experience.
"Mobile gaming has become more popular due to mobile devices getting smarter along with the ability to place bets in real time, with the market expected to reach a value of $72.3 billion in 2020. Therefore, online gaming suppliers and hardware providers are under more pressure to continue driving innovation," said Thompson.
Sport and gambling are inseparable and there has been considerable growth in term of live in-play betting, but with the development of virtual sports, which use random number generators to create high-quality animated versions of popular sports, bettors no longer have to wait as long to see and bet on the real thing.
According to Thompson, "Live streaming within the betting industry has become popular amongst betting and gambling companies, therefore adopting hardware that is high quality has become vital to keep customers interested and engaged."
Technology advancements
Technology advancements such as touch screens, 3D graphics and multidisplay in 4K and UHD resolutions have meant that the meaning of online gaming has developed, with gamers wanting to play games as a means of escapism more than ever before.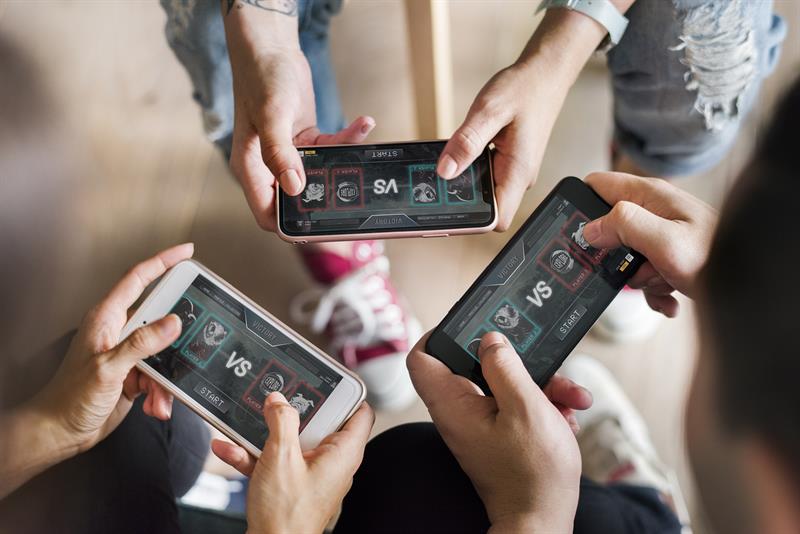 "3D games have been around for a number of decades, with the games in the early stages lacking any visually pleasing graphics and any kind of detail. Fast forward to today and most games on the market are now 3D, showcasing advances in graphic software and imagery which is significantly improving the value of these games," said Thompson.
"Accelerated processing units are being integrated within the online betting and gaming industries to provide customers with state of the art graphics and a solution that is pushing past HD to 4K.
"An Accelerated Processing Unit (APU) combines the powerful machinery benefits of a Computer Processing Unit (CPU) with the visual benefits of a Graphics Processing Unit (GPU) into a single chip."
According to Thompson, "Customers are demanding a higher level of performance and, as a result, providers are now pushing the limits to achieve this. Integrating APU's within sophisticated motherboards provides high quality visuals that deliver more compelling content.
"Products such as the AMD Ryzen Embedded V1000 and R1000 APUs provide improved levels of performance by merging the AMD 'Zen' CPU with the AMD 'Vega' GPU architectures into seamlesslyintegrated SoC products."
He continued, "These solutions enable features like quad display support, dual Ethernet, M.2 slots, USB and COM ports in a compact form factor so customers can quickly develop high performance embedded solutions for the gaming market."
Adapting to the changing technology landscape is vital for online betting and gaming industries, in order to continue moving forward and meeting customer expectations.
The adoption of new technologies and the integration of APU's, for example, mean that these industries are able to stay ahead of competition and continue driving innovation.
One area of particular interest, when it comes to online gambling, is the use of blockchain and the growing penetration of cryptocurrencies into the market.
At present gambling-focused currencies are valued at more than $245m according to data from CryptoSlate, however, the use of cryptocurrencies in the online gambling and betting industry is a controversial one due to fluctuations and volatile prices in the market.
But while there might be market risks, in terms of crypto gambling, there are also a number of advantages such as: anonymity for users and transactions – personal information is kept safe and secure via the blockchain; access to provably fair gambling – for honest and transparent gambling systems; instantaneous acceptance and withdrawal of funds; no extra transaction cost/tax as cryptocurrencies are, at present, not regulated by governments and irreversible transactions which can prevent fraud and money laundering.
"Both the online betting and gaming industry providers have huge opportunities to continue growing but will need to adopt new technologies to satisfy customers and add to the overall experience. If they do, the incentive for those operating in the space will continue to be significant," concluded Thompson.