Outlook 2014: Changing economics spurs greater integration
Analogue ICs have remained the core of a reliably profitable part of the IC market for years, in contrast to the fortunes of the memory and digital logic sectors that are more vulnerable to the booms and busts of the semiconductor business.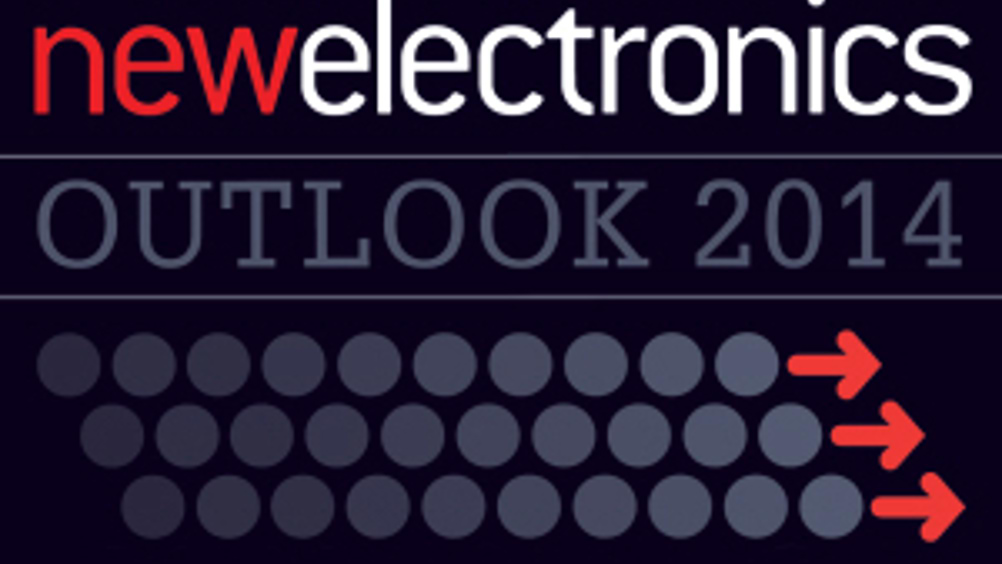 But analogue companies are finding they need to break out of traditional sectors to maintain or grow sales. These moves come in the face of pricing falls driven by shifts in manufacturing and market needs. This pressure has come through increasing competition for sockets in medical, consumer and communications designs. Meanwhile, the move to production on 300mm wafers, instead of older 200mm fab lines, has enabled price cuts and market share to be gained from companies that do not have access to more modern equipment. Power management and industrial and other analogue parts fared better in 2013, the latter helped by the surge in unit demand for medical applications. Against these micro trends, the overall trend is to absorb more of the analogue into SoCs, which is having a knock-on effect on the way in which these circuits and systems are designed. Chris Neil, senior vice president of Maxim Integrated's industrial and medical solutions group, described the company's approach to design, in which it tries out new idea as discrete analogue components first. "It allows us to go from standalone building blocks to providing reference designs and chips that work well with each other all the way to building monolithic chips. We see this as an evolution in the the analogue sector." One example of this approach is in medical systems such as ultrasound, where a surge in demand for performance and channel counts is putting pressure on traditional architectures. Today, the probe tip passes signals to the data conditioning and processing electronics through a high quality cable. "As you add more channels, you need more coaxial cables. It gets expensive," says Neil. By moving front end processing and A/D conversion to the probe, manufacturers could save money and boost overall performance. "But processing in the probe demands a lot of power to be delivered there and there are regulations that say that a probe head can't give off more than a certain amount of heat," says Neil. "It's not possible to do that at the moment and stay within those limits." The company has made steps towards lowering size and power consumption through integration, starting off with an octal transceiver. Over time, this integration is expected to increase. However, this work makes design more complex as sensitive analogue circuits need to operate in close proximity to digital interference and work on less suitable deep submicron processes. As a result, designers are turning to system modelling to provide better clues to the overall performance of the integrated system; both virtual and physical. Hardware description languages such as SystemVerilog have acquired in recent years the ability to model analogue and mixed signal features that allow more effective models to be built well ahead of the target hardware to see how it will perform. ARM and Cadence Design Systems have used these techniques to build models of sensor nodes that include ARM's processor cores. Other companies use system-modelling environments based on tools such as LabView or Matlab. An ongoing issue is the quality of the behavioural models that these simulations use. Nujira has used automated tests to characterise a wide variety of power amplifiers to construct accurate that can be used in Matlab simulations to help develop its RF power-control ICs and the parameters that drive them. "It took a number of years to get to the point where we could capture data that was good enough to model the system accurately," said Sean Lynch, platform engineering manager at a recent Matlab conference. "It has allowed us to optimise component values without consuming excessive bench time." These modelling techniques make possible more informed tradeoffs to reduce power and cost. "You don't always want the best linearity. You want the best linearity that meets the specifications. With traditional methods, it's easy to come up with a shaping table that gives you the best efficiency but not the required linearity," says Lynch. The Matlab-based tools generate 'surfaces' that describe the behaviour of the target power amplifier over different conditions and which point to curves for shaping tables that the Nujira ICs use to drive the amplifier. Physical models are proving as important in getting system-level designs to market, especially in new application areas on the periphery of today's mainstream markets. To try to develop better sensor interfaces for devices that will be worn by medical patients for long periods of time, Maxim has built a prototype the company calls the FitShirt, which integrates a number of sensors to measure motion, heart rate and blood pressure. "We have got to understand these markets from the point of view of the customer," says Neil. "One of the problem with these designs lies in the sensors. You never get a good signal as you move around, but through this work, we have found startups who make really good sensors, products where you don't need conductive gel for a consistent contact. You can just embed them in a shirt and get a good contact. You have got to have a lot of experience to understand the subtleties of these types of application." The need to connect more sensors to electronics is leading vendors to use integration to simplify the ways in which they can be applied. This thinking drove the development of the LDC1000 at Texas Instruments, the first in a generation inductive-sensor interfaces. "Inductive sensing as a technology has been around for decades," says Scott Kulchycki, senior strategic marketing manager at TI. "The idea was to make inductive sensing easier to use and we feel it can offer better performance." "When we started this project, Hall-effect sensor replacement was the most obvious and straightforward application. But as we started looking at it, we realised we could do a lot of things that Hall effect can't do today." To help with the process of design, TI was developed a version of its WebBench online tool to produce different coil specifications to handle the various target applications. "This gets them up and running quickly. The thing we found interesting about inductive technology was how broad the application base is. It's why it's especially important to have ease-of-use tools." A further way in which analogue device vendors are trying to speed development and push into new markets is through easier hardware protoyping. Maxim, for example, has developed a range of peripheral modules that can be added to a baseboard built around a programmable digital part such as an FPGA. "Engineers are thinking: 'wouldn't it be great if I could buy a standardised board with the FPGA on it and then plug in the analogue functions to build a prototype?'" says Neil. "The Pmod modules are single-function products that make it easier to build a prototype and see if these analogue products will do the job I want." As those new markets become mainstream, the emphasis will turn from pathfinding prototypes to virtual modelling to help build more integrated SoCs, which will lead the analogue vendors to try to find new applications for their discrete parts.