With its trademark diversity of suppliers, it is an event that not only attracts some big-name manufacturers, but also the rich eco-system that makes up the engineering SMEs operating across the UK.

Southern has established itself as one of the UK's leading shows in this space and now, in its third decade, looks to address multiple sourcing issues in a very time-efficient way.

A free seminar programme, running in two lecture theatres over all three days of the show, covers a wide-ranging agenda, from advanced materials, additive manufacturing and Industry 4.0 to real-world examples of business transformation and Lean.

The programme gives delegates the opportunity to gain insight at the very highest level into many of the biggest issues facing industry today. All sessions are completely free to attend and open to all visitors to the show.

Southern Manufacturing & Electronics provides a UK and a major pan-European showcase for new technology in machinery, production equipment, electronic production and assembly, tooling and components as well as subcontract services across an impressively wide range of industry

Below we take a look at just a snapshot of the many exhibitors at this year's show.
binder – Stand C110

binder is a specialist in the design and production of circular connectors for a whole variety of applications across many sectors. At this year's show binder will be showing the latest examples from its comprehensive range of connectors including M5, M8 and M12 connectors designed for the growing sensors and controls market and connector systems specifically for the medical and food and beverage sectors.
Products to be featured include the 707 M5 connector series which now includes an over-moulded connector on PUR cables with 3600 shielding. These are among the smallest sensor connectors currently available and will suit a wide variety of applications across many industry sectors including materials handling, conveyor systems and automation in general, as well as camera and security systems.
Other connectors on display will include: the M12 A coded, moulded connectors which incorporate both power and signal/data contact and the Series 570 ELC (for Easy Locking Connector) for use in medical applications where the need for constant mating and un-mating is an important consideration.

binder has designed the connector to be capable of more than 5000 mating cycles which is enough to satisfy the operating requirements of many medical system applications.
ByteSnap – Stand E30

Vehicle-to-Grid and electric vehicle charge point solutions are being showcased this year. ByteSnap's smart communications charge point controller and dumb charger will be on display.

Also on the stand - a 1.8m-tall traffic sign running on ByteSnap's flexible OpenGL framework, SnapUI. The demo drives the sign's bank of 160x64 LEDs. The SnapUI can be used for prototyping and production and the demo shows SnapUI's ease of use on challenging output devices.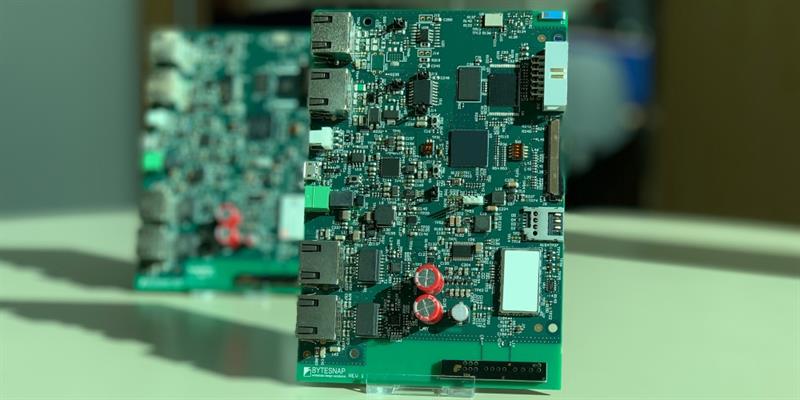 Above: ByteSnap
CamdenBoss – Stand G310
CamdenBoss will be exhibiting a wide range of enclosures from small electronics enclosures to POS kiosks.

The company's Sales and Design teams will be on hand to discuss design, prototype and manufacturing requirements including moulded and fabricated solutions from concept to production, along with demonstrations of the company's latest moulded NPI and mobile/static ESD production storage solutions.

Smartboxx will be showcasing the latest case studies, all manufactured with our 'no tooling' process, along with CamdenBoss's Core range including, standard plastic and die cast casings, and a huge range of E-mech components.
Cosel – Stand C170
Cosel will be showcasing its Medical, Smart & Configurable Power supplies. With the ever-growing demand of IoT, power supplies are a fundamental aspect to many equipment manufacturers.

Cosel will be showing a range of single output and configurable output power supplies which offer digital communication as standard. Connected by UART or PMBus, this allows users to monitor and control up to 85 commands on the power supply including digitally adjusting output voltage, Constant Current - Constant Voltage Mode, life expectancy and much more.

These smart power supplies come with the very latest standards and are also approved for use in medical devices that require MOPP.
In addition optional features are available including: Conformal Coating, Low Leakage Current and Smart Fans.
E-tec Interconnect - Stand K115
The company's expanding range of waterproof and flexible interconnects will be available to view at Southern Manufacturing this year.
This will include highly reliable IPX7 rated wire to wire waterproof connectors, available in 2mm pitch with 2, 3, or 4 contacts.
Flat Flex Cable Jumpers allow for optimum flexibility between PCBs without compromising performance in pitches between 1.00mm and 5.08mm.

Available in either PET or highly durable Nomex insulator, a high level of reliability can be achieved across different environments.
E-tec will be showing a comprehensive range of interconnect solutions including: sockets, connectors, assemblies, terminal blocks, RF products and special adaptors for converting chip packages.

E-tec also specialise in test sockets, burn-in sockets and programming sockets based on standard and custom designs. These can be found in a variety of application fields such as aeronautics, military, medical, communications, automotive, multi-media and many others.
Eurotherm – Stand H15
As part of the Schneider Electric business, Eurotherm is a leading global supplier of Temperature Control, Process Control, Measurement and Data Recording Solutions and Services.

Eurotherm supports customers across a wide range of commercial and regulated industries. For customers requiring calibration services, SAT, warehouse mapping and temperature uniformity survey (TUS) services, Eurotherm have a global sales and service network of highly qualified engineering personnel who are skilled in these key compliance procedures, together with the EcoStruxure Manufacturing Compliance Advisor.

This is a smart compliance solution that increases profitability across industry by reducing equipment testing costs; increasing operational productivity and optimising process equipment so as to be audit ready.

Selwyn Electronics - Stand E70
Selwyn is showcasing their extended range of connectors and cable assemblies, with a particular focus on waterproof connectors. The Micro Series range of circular connectors has been increased to include smaller diameter bodies and IP67 rating. With a current rating up to 10A for the mixed contact version, and 2A for the standard contact version, they offer a low cost, robust and reliable connection for a wide variety of applications when small size and water sealing is required.

Selwyn will also be showcasing a wide range of connectors and cable assemblies include Circular connectors, BGA sockets and adapters, waterproof connectors, custom connectors and cable assemblies.

As the UK distributor for ODU Connectors, they will be showing the complete range of ODU products, metal and plastic circular connectors, ODU Mac modular rectangular connectors, and the latest Hermetically sealed and high voltage products.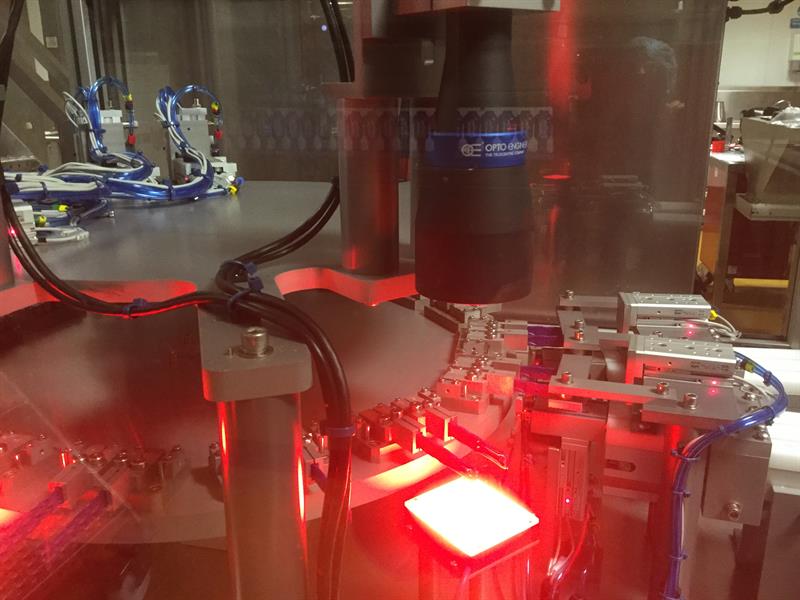 TestWorks Group – Stand D150
TestWorks Group will be showcasing its Design, Automation, Manufacturing, Test and Software capabilities.

TestWorks Group is an ISO 9001:2015 accredited company and is a National Instruments Silver Alliance Partner, Beckhoff Systems integrator and have partnerships with Omron Automation, Automata, Hiwin Mikrosystem and SensoPart.
Seminar programme
The free seminar programme at Southern Manufacturing & Electronics 2020 runs over all three days of the show. A complete listing of sessions can be found at the link below and registration is free.