This makes UKEmbedded the most relevant new addition to the UK embedded event calendar, which has changed dramatically in the last decade.
Hitex has identified an opportunity to host a medium-sized technical conference which has been set for 14th May 2020. The focus will be on a strong conference agenda and will be supported with an exhibition, workshops and training in response to engineers requiring any time away from the office to be productive and application-led, not sales-led.
"This is a fantastic addition to our smaller, user-group events which Hitex has become well-known for hosting", said Michael Beach of Hitex. "There are a few large "expo" style events and many smaller one-day technical conferences. The gap between these micro-events and the larger-sized events is wide and has created an opportunity to plug a gap, which I believe we will achieve with this event."
UKEmbedded is aimed at the entire embedded marketplace. This event will present an open and diverse profile of both speakers and exhibitors. Whether you are a silicon vendor, software vendor, tools provider or distributor, this event is suitable for you.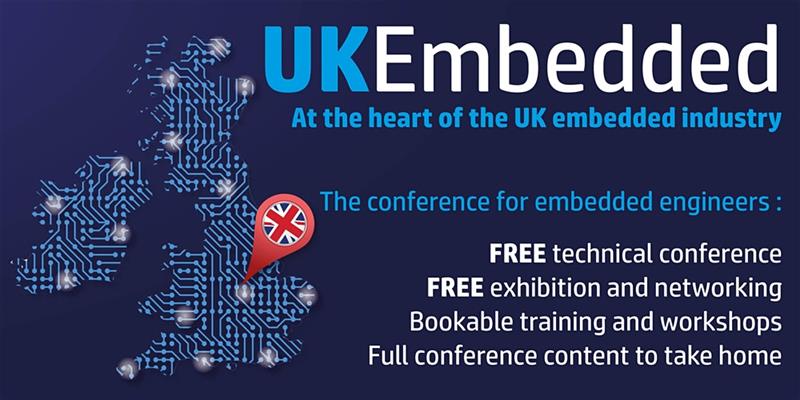 The day will be suitable for active engineers at all levels of experience. This will include junior engineers in their first roles, senior engineers exploring new boundaries, project managers, developers and designers.
To find out more about either taking part or attending, follow the link below.