Throughout its long history it has played host to some of the UK's most distinguished scientists including the likes of Alan Turing and Donald Davies, who invented packet switching.
The tests carried out at the laboratory have grown exponentially since it began. The testing of aeroplanes and airships started in 1908 and by using tests devised to measure the magnitude and distribution of wind forces on bridges and structures, NPL helped accelerate the efficiency and safety of both.
By 1911 it had begun vehicle testing and over the next thirty years extended it capabilities to include wind tunnels, introduced materials testing, was instrumental in the development of radar and in 1946 began work on the world's first automatic computing engine.
NPL's science, engineering and technology provides the measurement capability that underpins the UK's economy.
Based in Teddington, south-west London, NPL employs over 500 scientists and is home to 388 of the world's most extensive and sophisticated laboratories. It has also set up a number of regional bases across the UK, including sites at the University of Surrey, the University of Strathclyde, Cambridge University and the 3M Buckley Innovation Centre at the University of Huddersfield, offering a regional point of contact with organisations looking to better understand its work but also to discuss their own measurement requirements.
The UK's National Measurement System comprises of a core of laboratories, of which NPL is one. Others include: the National Engineering Laboratory, The National Gear Metrology Laboratory and the National Institute for Biological Standards and Control.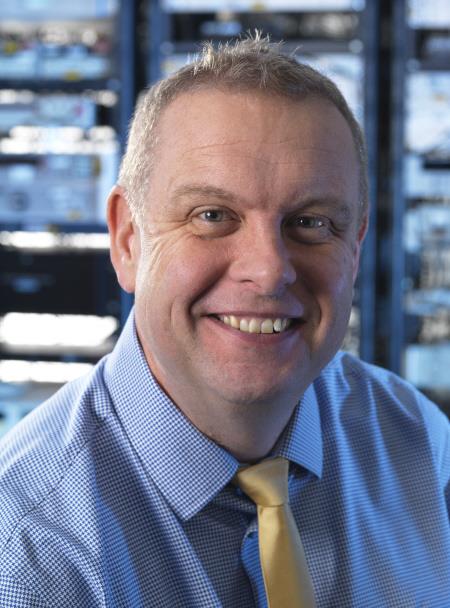 The UK has played a leading role in measurement in Europe and has received extensive funding to support measurement research and the development of new capabilities, whether that continues post Brexit is, like so much else, still to be decided.
As a national laboratory, NPL is obliged to supply impartial and independent advice, which is to the benefit of consumers, investors, policymakers and entrepreneurs alike.
Today its work is extremely diverse covering the development of new antibiotics, more effective treatments for cancer and is using the latest techniques and facilities to deliver quantum communications and superfast 5G.
Our aim is to cultivate growth across those areas that will benefit the UK's economy whether that's advanced manufacturing, digital, energy and the environment or the life sciences and health."

Dr Peter Thompson, CEO, NPL

Good measurement is crucial and it plays a vital role in responding to not only new challenges but in supporting innovation, raising quality levels and boosting productivity. Reliable and traceable measurement gives confidence in data, for example, and supports the take up of new ideas by industry and other organisations.
All technological advances need to be built on a foundation of reliable measurement to succeed. The UK and the wider world is having to confront some significant societal challenges, whether that's environmental, issues around sustainability, security, health and energy and without good measurement none of these can be quantified or, more importantly, understood.
In September 2017, NPL was officially re-launched. According to Dr Peter Thompson, NPL's CEO, "When we were first launched all those years ago our grand vision was to translate scientific discoveries into economic growth and skilled employment and this re-launch has been about renewing that vision. Our aim is to cultivate growth across those areas that will benefit the UK's economy whether that's advanced manufacturing, digital, energy and the environment or the life sciences and health."
These four sectors, or pillars, have huge measurement challenges, according to Thompson.
NPL has traditionally looked to support a broad spectrum of sectors, he explains. "Perhaps that's not been the best way to deliver the greatest impact," he concedes. "So, last year we started a consultative process with the aim of identifying the most important sectors to the UK going forward. Our aim was to engage with industry and from that engagement shape the research projects we'd look to undertake going forward, as well as shaping the services and products we'd look to supply.
"From the external research, we conducted, we also realised that we needed to be more market facing and better communicate what we do. Our main message is that we are here to deliver a meaningful impact for the wider economy as well as for individual organisations."
Forging a stronger link between the lab and the wider world was seen as crucial by Thompson and the management team at NPL.
No longer a sleeping giant
"Our aim, since our inception, was to create the standards for measurement that will support new trade and commercial innovation," he says.
"After a century, as essentially the silent partner to industry, helping to deliver now-ubiquitous innovations and advances. Our aim over the next 100 years will be to see us continue in that role but this time we will provide a narrative that highlights our contribution and work," Thompson says.
Thompson joined NPL in 2015 after having spent over 20 years working at the Ministry of Defence (MoD).
"What has always motivated me is the impact that science can have. Personally, it's never been about the science per se, but rather how research can be best applied to make a real difference.
"Engagement is crucial if you are to better understand an organisation's needs and then use that to re-shape your work to better meet those needs."
The Government's National Measurement Strategy has resulted in a restructuring of the relationship between Government, the National Measurement Office and the laboratory infrastructure, of which the NPL is a part.
The NPL now reports directly to Government and the National Measurement Office has become the National Measurement and Regulation Office with the remit, as part of Regulatory Delivery, to simplify technical regulations for the benefit of businesses in the UK.
"When I joined, the debate around the future of measurement in the UK was well underway," concedes Thompson. "My role was to deliver that new relationship and engage with stakeholders and businesses to find out what was important to them and how they would define our success. That discussion resulted in the re-launch this year.
"There was certainly an issue around perception. Were we purely focused on the science or were we looking to apply that science? As the governance structure and the rhetoric around the restructured organisation changed, there was a feeling among some that the quality of the science at NPL would suffer."
While Thompson refutes that he does argue that science needs to be impactful which, typically, means developing measurement products or services that will make a real difference.
"The journey that has taken us to where we are today has required us to establish new relationships with Government and to develop clear thinking around the impact that science can and should have, going forward.
"As a knowledge based organisation our mission and our values were really important and we took a long time to unpick that and ensure that what we were doing was relevant. We needed to be bold, connected and to keep things simple.
"As I mentioned before the issue really centred around whether we should do brilliant science and give people what they think they want, or become better connected with industry and clients and give them what they needed."
The past two years have been challenging and the decision to refocus the science portfolio, away from some traditional areas and focusing on new ones – the four pillars - was not without its critics within NPL.
"You're dealing with an institution that deals with certainty, so making the changes we have would have been tough at the best of times," Thompson suggests.
A standalone company
Today the NPL is a standalone company with just one shareholder, the UK Department for Business, Energy and Industrial Strategy.
"My job has been to make the new model work and to ensure its sustainable. Today our funding is derived from Government contracts, large collaborative research programmes and by selling products and services to individual companies," he explains.
"World class measurement science and engineering is and will remain our primary focus and the bar has been set high in terms of delivery," he suggests. "We've undergone tremendous change at NPL and the organisation has been transformed in the past few years.
"Today, we are more aligned with government priorities and the needs of industry. We are now actively marketing the laboratory and that follows on from surveying thousands of organisations from industry, SMEs, research and technology organisations, government partners and regulators and other users of measurement.
"It was interesting talking to them because many had not heard of NPL or knew anything about the work we carry out."
"Measurement is critical for a large user base," says Thompson," and new technologies pose new and very complex measurement challenges. For example, Big Data and the Internet of Things require a better understanding of data quality and certainty."
Confidence in innovation is crucial and measurement helps to reduce risk. New technologies need validation if investors are to have the confidence to invest in the companies developing them.
Another area that is revolutionising computing, secure communications, imaging measurement and sensors is quantum technology. The delivery of this and its commercialisation is, for example, dependent on the development of an effective measurement infrastructure and NPL is currently investing heavily in new facilities and creating recognised international standards to that effect.
"Our quantum heritage is a strong one and we currently employ over 100 scientists in this field. We work closely with innovation centres, InnovateUK , primes and SMEs so that the UK can seize any commercial opportunities available to us in the global market."
While NPL has a strong reputation in quantum it also has a leading position in fields such as spectrometry, bio metrology and medical physics among many others.
While it remains early days this more outward approach has started to pay dividends.
"We are seeing more businesses and universities coming to us with proposals and asking NPL to work with them, which wasn't the case in the past. Our growing regional presence means that we are engaging with organisations at the local level and have a point of contact with SMEs, which traditionally has been a hard part of the market to engage with."
Measurement skills aren't available through conventional education so NPL also provides training and learning from early interest to expert level.
"The Postgraduate Institute for Measurement Science at NPL brings together over 150 postgraduate researchers, and we work closely with over 30 UK universities to bolster students' employability and skills."
In terms of the changing perception of NPL Thompson believes that a growing number of national laboratories are looking to adopt its approach.
"We're certainly perceived as leading the international community when it comes to re-shaping perceptions around measurement and delivering more impactful science.
"Our role has to be to lift the lid on science and communicate its impact to the beneficiaries of our work. We need to engage more and recruit more scientists and engineers.
"We need," Thompsons concludes, "to fill the void between brilliant science and industry picking up the technology and commercialising it."