For many years, the popularity of wearable electronic devices as activity trackers in daily life has increased significantly.
In fact, according to a recent study, the number of wearable connected devices in the world is estimated at 593 million and prior to the COVID-19 crisis had been expected to double this year, according to figures from the Statista Research Department published in 2019.
The research suggested that high and fast adoption rates were due to a greater awareness of theses devices' benefits in terms of wellness and healthcare which had, in turn, led to an explosion in both innovation and growing exposure in recent years.
While the use of these devices has become generalised for running many other sports, such as football, are also looking for more accurate and tailored athletic performance analysis tools and wearable technology is being used to address specific issues.
For many athletes this type of technology can be used to monitor heart rates, distance covered, energy expenditure during training, blood oxygen levels, as well as providing sleep and body temperature analysis.
A better understanding of the athlete's sporting capabilities is seen as necessary in order to make the right tactical decisions for both improved levels of efficiency and performance.
The tools used to compare results from one session to another also provide an insight into the limits of the athlete's fitness. They can also be used to plan proper recovery from injury as well as preventing injuries happening in the first place, as well as ensuring that training programmes are tailored specifically for the needs of the individual athlete.
Wearables are becoming an essential component in delivering improved levels of performance, reducing the risk of injury and better managing return-to-play initiatives.
Technological challenges
Despite significant technological progress in the IoT (Internet of Things), consumers are stilling looking for better, faster and smaller devices.
When it comes to athletes, they will also be looking for a simple, performing and non-invasive connected device, with high autonomy that is well designed.
These market requirements obviously have an impact on the manufacturing companies which have their own challenges. Firstly, in terms of design: the challenge is to integrate all the electronics required in the smallest possible space, if possible in an accessory already worn by the athlete to avoid the additional annoyance of carrying more equipment.
A second challenge concerns power consumption. It is well known that wireless communications and GPS systems are high energy users. Designers have to find ingenious solutions to find the best compromise to lower power consumption, while keeping the device as small as possible, with the right characteristics (strong, waterproof, etc.) for risk-free use in the athlete's environment.
Football players and clubs
In the race to improve athletic performance, football is no exception.
While many sports have been using technology such as smart footballs connected basketballs and tennis racquets with inbuilt sensors, when it comes to measuring the performance of football players, how and what you measure to monitor performance has posed some real problems for the sport.
Sport industries have taken up these issues, however, and are now proposing several kinds of football performance acquisition tools.
As wearing a watch is not allowed by the sport, sensors are either held by a strap on the ankle or put in a vest. However, these options satisfy the demand only partially: the football player or the technical staff will only be able to access metrics that are more or less accurate depending on the technology adopted.
For example, devices using radio waves allow real-time transmission of data. However, this implies that the player's movement is calculated approximately based on the number of steps and the distance between the steps, which has a direct impact on the accuracy of the results.
GPS trackers are often used to overcome this restriction. They are combined with motion sensors to deliver very accurate metrics such as distance covered, average and maximum speed, playing time, etc. Depending on the level of technicality, these types of device can be very expensive and none of the solutions using a strap or a vest have managed to solve the problems associated with comfort or bulkiness.
A French company, VBKAM, has come up with a solution that equips a shin pad (mandatory for footballers) with a GPS tracker and an inertial motion sensor for an accurate acquisition of the player's geolocation and performance data.
Smart management of electronics
The device, called Tibtop Connect, is composed of a shin guard with embedded electronics, a data processing server platform and mobile applications for post-match analysis for both professionals and amateurs. The challenge was how to integrate all the necessary electronics into a small and specific form factor, while keeping the performance needed to obtain accurate metrics for in-depth analysis.
An omnidirectional GPS antenna combined with an inertial motion sensor (accelerometer, gyroscope and magnetometer) tracks the achievements of each individual/team member.
On top of the usual metrics (distance covered, average and maximum speed, playing time, pace, high intensity sprints), the system also includes the number of balls kicked, the shooting power and provides numerous tactical analysis possibilities with the movement replay, coverage map, preferential circuit, etc.
The figure below shows the distribution of the electronics while respecting the shin pad shape constraints.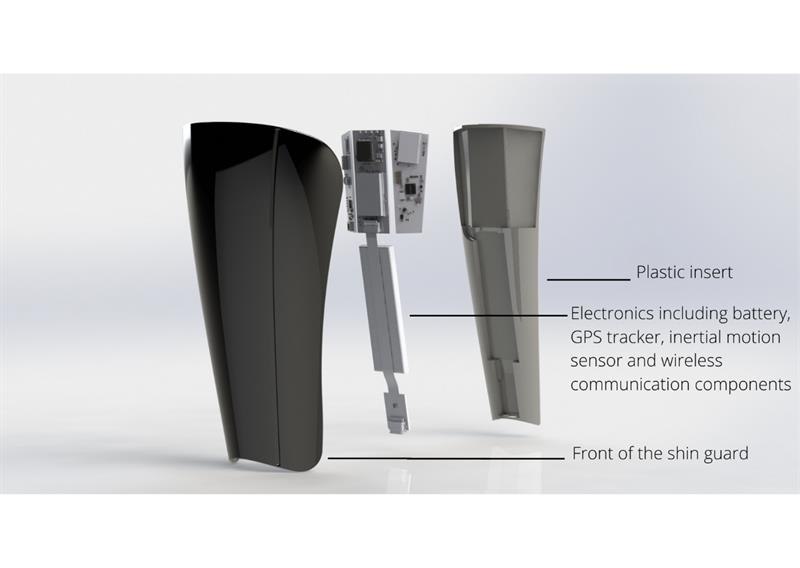 Figure 1: An exploded view of the TibTop Connect
The battery's autonomy and power consumption are also key features. When there is no data transmission, the sensors remain inactive and the device switches to standby mode to save power.
Wi-Fi is a standard wireless network that offers high data throughput but often at the cost of high power consumption. Bluetooth Low Energy (BLE) is designed for short range communication and is a low-power version of the other Bluetooth wireless communication technologies.
In the case of Tibtop Connect, a clever power management solution using alternatively Bluetooth Low Energy and Wi-Fi has been implemented to ensure that the system consumes little power enabling up to 6 hours activity and recharges very quickly (1h30 from 0 % to 100 %).
The electronics must also be well protected against shocks and water to ensure reliable operation.
The Tibtop shin guard is made of a rigid, light and highly resistant shell compliant with the CE-EN13061 standard.
A coating or tropicalization of the PCBs ensures that the system is waterproof and highly resistant to shocks and vibrations.
Analysis tools
The new performance analysis tools dedicated to football are a real technological breakthrough for all players and technical staff, who can now shape training based on the progress observed and the objectives targeted.
Innovative connected sport equipment such as Tibtop Connect will greatly enhance the comfort of the athletes.
The performance of the connected devices is also being improved with the smart management of wireless communication technologies resulting in better autonomy and more accurate data.
It is clear that the IoT has a major role to play in improving footballers' performance and preventing injuries, and this technology is quickly becoming ubiquitous and fast becoming normal in much the way that boots and shin guards are viewed today.