According to research conducted by Grand View Research two years ago, the global market size of smart cities was expected to reach $2.6tn by 2025.
Today, the disruption caused by Covid-19 is expected, albeit temporarily, to have slowed or curtailed many smart city development plans, but in the longer term growth is expected to return and accelerate. In many respects, the pandemic has seen the use of technology grow as cities have sought to contain, monitor and suppress the pandemic with a myriad of new applications and solutions.
Covid-19 is driving the need for greater urban resilience and is seen as having actually boosted digital transformation strategy agendas, despite much of what has been done being improvised and decisions having to be taken 'on-the-fly'.
According to Dominique Bonte, vice president, end markets, at ABI Research, this has resulted in a rich "laboratory type learning experience," as smart technologies have been deployed across cities.
According to Bonte, we can expect to see drones being used for communication and enforcement of social distancing rules, as well as for the delivery of supplies; the appearance of new and different forms of surveillance; the growing use of autonomous freight as well as the deployment of real-time dashboards and data sharing to deliver tracking solutions.
The pandemic has triggered a massive uptake in e-government services, e-health, remote working, online education, and e-commerce, all of which will have an impact on how cities operate and how we, as individuals, engage with them.
Normally bustling cosmopolitan hubs, cities have been hit hard by Covid-19 and many urban planners now think that there will need to be a major rethink on how cities operate.
Many believe that the pandemic will help to transform how technology is used in smart cities and accelerate current trends.
"It's no secret that organisations across all industries have changed their working practices in response to Covid-19. We've witnessed companies being inventive in a variety of ways, but one factor that connects them all
is the rapid acceleration of digital transformation," suggests Jamie Hayes, Mobile Network Operators Director at BT Wholesale.
"If you take the NHS, for example, it has undergone years of transformation in the space of a few months. City councils that are ultimately in charge of seeing the delivery of the smart city vision have been exposed to this increase in digital transformation too – they will have been connecting, for example, with co-workers with new remote working tools. Therefore, it wouldn't be surprising if we see smart city timelines bought forward because we know how quickly we can embrace new technology."
Smart cities have also been actively helping to control the pandemic, according to Hayes, and in places like Seattle and Hong Kong, thermal imaging, body scanners, and infra-red CCTV have all been added to control population risks and to help local governments contain further outbreaks.
"What the world needs is more insight," suggests Alistair Fulton, General Manager, Wireless (LoRa) & Sensing Business at Semtech."We need to better understand what's going on for a number of different reasons. We need to improve the efficiency of processes and there's a need to drive more efficient consumption.
"What that boils down to is how to get more from less, whether the less is energy, chemicals, water or whatever. Investment is often triggered by adversity."
Another trigger, according to Fulton is social or societal needs. "By any measure Covid-19 has been a unique experience with a host of consequences," he argues. "We will need more data and information about how people behave and where they are and how they're interacting with one another. Because if we don't have that information, then we can't help people do what we know works i.e. social distancing."
Many see parallels with the 2008 global financial crisis, which helped to propel the first global wave of smart city projects.
"Then an economic crash and government budget shortfalls created an impetus for cities to collaborate with technology firms to address urban problems and generate new sources of revenue," says Fulton. "Covid-19 will prove, like the financial crisis of ten years ago, to be a trigger moment. The next stage of the pandemic will be a massive economic shock that will, in turn, force companies and organisations to engage and embrace technology."
Collective intelligence

Damien Stephens, Associate Vice President, Mobility & IoT, Tata Communications agrees. "The pandemic has given a much required boost to connected technologies. Along with collaboration solutions that enable remote operations, sensors and IoT-enabled devices are playing a critical role in ensuring minimal human-touch during current times."
He suggests that Covid-19 has had, and will continue to have, a significant short-term negative impact on the development of some shared mobility services.
"Smart services such as ride-hailing solutions have been impacted by the lockdowns imposed in most countries. But there are moves to change this impact. Digital technologies have already begun creating solutions to the challenges that public transport faces due to Covid-19. For instance, with smart technologies public transport providers will be able to monitor how crowded services are, and suggest alternate routes for commuters looking to avoid busy services. IoT and connectivity will play a crucial role in reassuring citizens that public transport is safe to use."
The ability to monitor, maintain, and update equipment remotely has also become more important, as in some cases companies do not want to deploy their engineers to attend remote sites.
"The move to a remote service model, to reduce human-human contact, will most likely also be seen in the key use cases of public safety and emergency response, traffic management, smart lighting, parking, and waste management along with preventive and remote health and smart utility," he suggests.
"A truly smart city gives you a constant stream of information, meaning councils can make more effective, data-driven decisions. It helps you monitor resources, therefore saving time and money in the long run," says Hayes. "The benefit of a smart city is that you can address the needs of each individual place efficiently, whether it be forecasting and planning for population expansion or identifying high-risk areas where there needs to be a greater police presence, for example."
At the heart of a smart city's management infrastructure is a control centre connected to digital data sources such as video cameras, personal healthcare monitors, traffic flow sensors, fire and intruder alarms, flood and pollution sensors and the like
"This allows people running the city to make swift, intelligence-based decisions, helping them respond to what's going on and to anticipate events before they happen," explains Hayes.
He suggests that surveillance infrastructure is the foundation of a smart environment, with the camera, as the smartest sensor, at its core.
"5G technologies will help make smart cities a reality, providing greater coverage and meeting public demands for higher speeds and greater bandwidth. Small Cells will play a key part in supplying high bandwidth and low latency connectivity for smart city deployment, especially in the 5G era which we are now entering.
"To provide seamless coverage and installation of Small Cells, operators and telecom equipment providers will need to cooperate with each other in an efficient way. Harmonised management and governance with each other will need to be in place to ensure the smooth rollout of network operations."
Collective intelligence will also enable better collaboration between cities and it's likely we will see networks of 'intelligent cities' pooling knowledge and resources going forward, especially when it comes to delivering effective real-time pandemic responses.
Critical to that type of response will be location data, such as 'Track & Trace', particularly from mobile devices, and that can be achieved in one of three ways: mobile network location using Cell ID and signal strength (with the help of the mobile network operator); satellite positioning; and known Wi-Fi access points.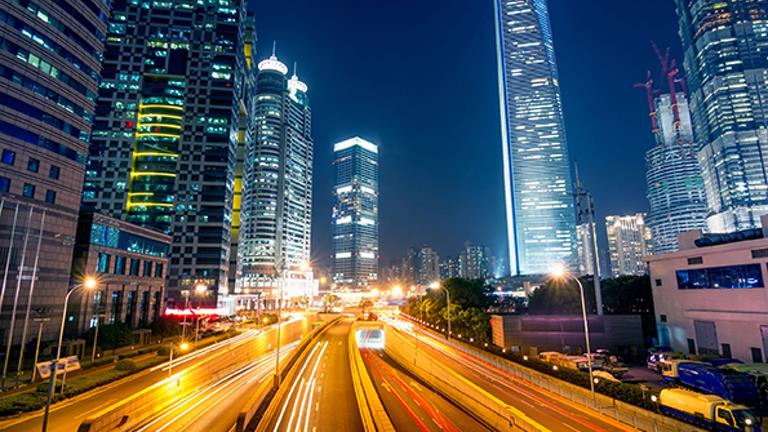 Proximity device identification can then be achieved using the detection of identifiers of other devices close by via Bluetooth ID or Wi-Fi ID media access control address (MAC address), for example.
"Technologies like Apple AirDrop – which use device identification and local area network scanning – could be employed to discover neighbouring devices, showing other devices connected to the same Wi-Fi access point as an example," explains Dr Janko Mrsic-Flogel, CEO of Private Planet and Planet Computers.
"A typical 'Track and Trace' scenario would involve a device passing location information, timestamp, and its device identifiers to a centralised service continuously. This would, however, equate to a vast amount of information about nearly everyone in the world; everyone's locations and patterns of movement throughout the day, weeks and months would be collated. As a result, privacy is a big concern," adds the doctor.
Hayes, however, argues that all new 'paradigm shifts' generate barriers to entry.
"Security is just one barrier. The fact is smart cities are just an extension of the use of data that we freely share today. In most use cases, this data is stored and federated, but not integrated into a business eco system. "It's not necessarily about what data is collected, but how it is used. Privacy has to be respected and it will be up to local governments to work closely with providers to make sure that happens."
Data collection

'Track & Trace' forms just a part of the data that will also be collected through thousands of touchpoints that citizens will come into contact with every day in the smart city, whether through smart parking meters or office space management.
Each IoT device that's integrated into a smart city will collect data which will inform usage and help optimise services for citizens.
"If analysed regularly and accurately, data could offer insights on a city's strengths and weaknesses helping to inform decision making that can help create a balanced city system," explains Stephens.
When it comes to delivering data greater connectivity will be required and one of the biggest barriers that many cities face, especially in the west, is that many services are comprised of a mixture of old and modern infrastructure.
"Most cities already have significant communications network access capability, so the challenge is how to marry the existing infrastructure with applications and devices to help monitor and manage the core concepts of smart cities," explains Stephens.
"Cellular technology should work in conjunction with other connectivity options, including LP-WAN and Wi-Fi, to deliver the multi-bearer connectivity requirements needed to manage smart city projects."
The key question is whether the various parties involved operate in silos or whether a tighter form of integration and orchestration is required.
So how do we integrate solutions, especially at a time when we are seeing a vast array of uncoordinated, localised and improvised collective intelligence responses emerging at the city level?
"In terms of the way that smart city applications and device connectivity is provided, whether via cellular, LP-WAN, or Wi-Fi, the need is for more integration and the use of devices that are capable of multi bearer connectivity," suggests Stephens.
"Going forward designs and design engineers must focus more on embedded connectivity, enabled by eSIM and iSIM developments in the case of cellular technology."
Looking to the future, it's quite possible that Covid-19 could provide a once-in-a-lifetime opportunity for speeding up the introduction of the digital technologies necessary in delivering smarter cities and better lives.
A growing number of smart city experts believe that public concerns about data collection have actually become less pronounced following the current health crisis, which could provide more scope to experiment with innovative smart city models.