Two of the main areas for improvements are in the provision of the latest LED lighting and USB ports to the passenger seat both applications requiring safe, compliant and above all high performance DC DC converters.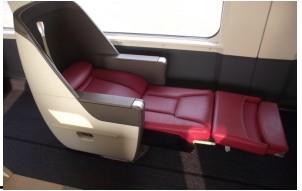 DC/DC Converter URF1Dxx-100W
New in the portfolio supplied by Relec is the Mornsun URF1Dxx-100W which is a high performance railway power converterfeaturing 100W output power, no minimum load requirement and wide input voltage of 66-160VDC. The construction of the case allows for a high base plate temperature (up to 100°). They also provide protection against input under-voltage, output over-voltage, short-circuit and over-temperature and have functions of remote control and output voltage adjustment. The series meets railway standard EN50155, suitable for railway system.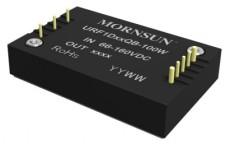 Features:
Wide input voltage 66-160VDC
High efficiency of up to 92%
Low no-load power consumption
Isolation: 3000VDC
Operating temperature -40°C to + 100°C
EN 50155 compliant
Protection ratings: RVP,OVP, OCP, SCP, OTP
Tel: 01929 555700