Semtech introduces phase shifted led backlight for ultrabook pcs
Semtech has announced the first device in a new series of phase shifted boost led drivers.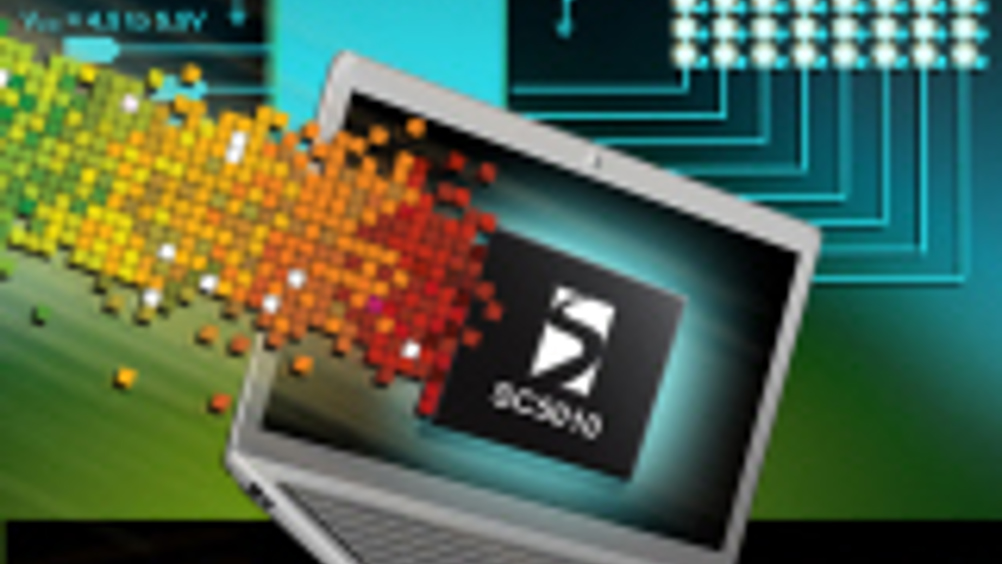 The SC5010 is an 8 channel white led driver with a pwm phase shift dimming control that uses low profile inductors. This, according to Semtech, allows led drivers to be built directly into the lcd panel in ultrabook pcs and ultra mobile pcs for displays as thin as 4mm. Capable of powering up to 112 leds and with currents up to 30mA per channel, the device is designed to deliver higher efficiency when using the same size inductors as existing phase shifted led drivers, and is operable with inductors that are up to 10x smaller. According to Semtech, this enables led drivers to be designed directly into the panel, even in ultra thin applications. This is due to the control loop architecture, which allows the use of inductors as small as 2.2µH. The phase shifted technology in the SC5010 is also designed to minimise demand on the input and output capacitance. "Now, for the first time, ultrabook pc manufacturers can place efficient, phase shifted led drivers where they prefer them – next to the display," said Athar Zaidi, director of marketing in Semtech's Power Management group. "The SC5010 offers a superior phase shifted led driver approach that significantly reduces the tradeoffs between inductor size and display efficiency."