New compact vision system unveiled by NI
National Instruments has announced the CVS-1457RT, a rugged, compact device powered by a 1.66GHz Intel Atom processor and featuring two independent GigE Vision ports with PoE technology.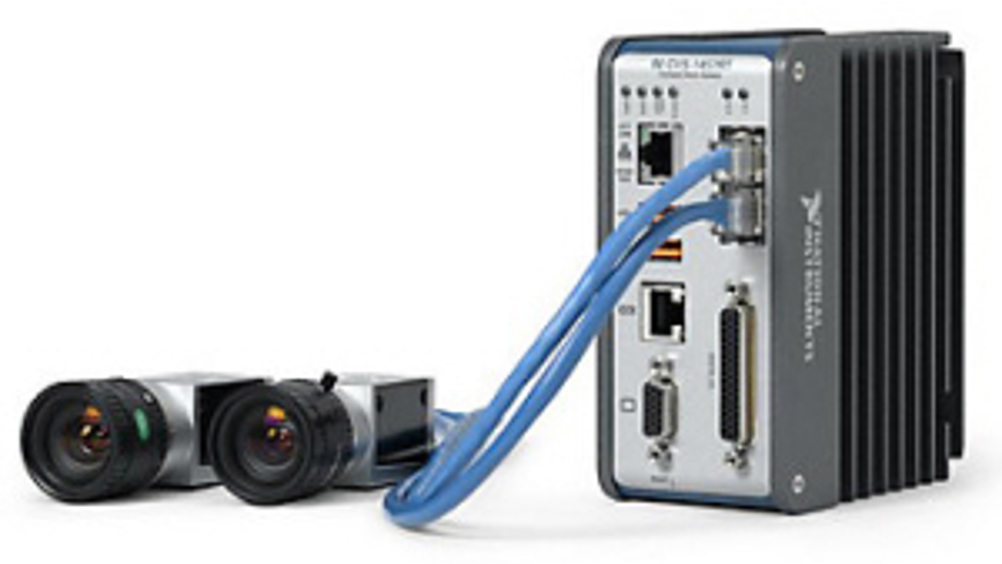 According to NI, the ports support deterministic camera triggering over the Ethernet bus, so users can power the camera, send triggers and acquire images all from a single Ethernet cable. The CVS-1457RT also features fpga enabled I/O, which can be combined with the easy to use Vision RIO API to synchronise vision inspection results with other parts of the system, such as encoders, ejectors and proximity sensors. "The CVS-1457RT is a giant step forward for NI compact vision systems," said Jamie Smith, director of product marketing for embedded systems at NI. "I don't think there's a better vision system out there for engineers and scientists involved in machine building, automated inspection, manufacturing or quality assurance."