IR unveils 'best in class' voltage regulator
Designed to operate at 25A without a heatsink, the new IR3847 from International Rectifier is said to cut pcb size by 20% compared to alternative integrated solutions and 70% compared to discrete solutions using a controller and power mosfets.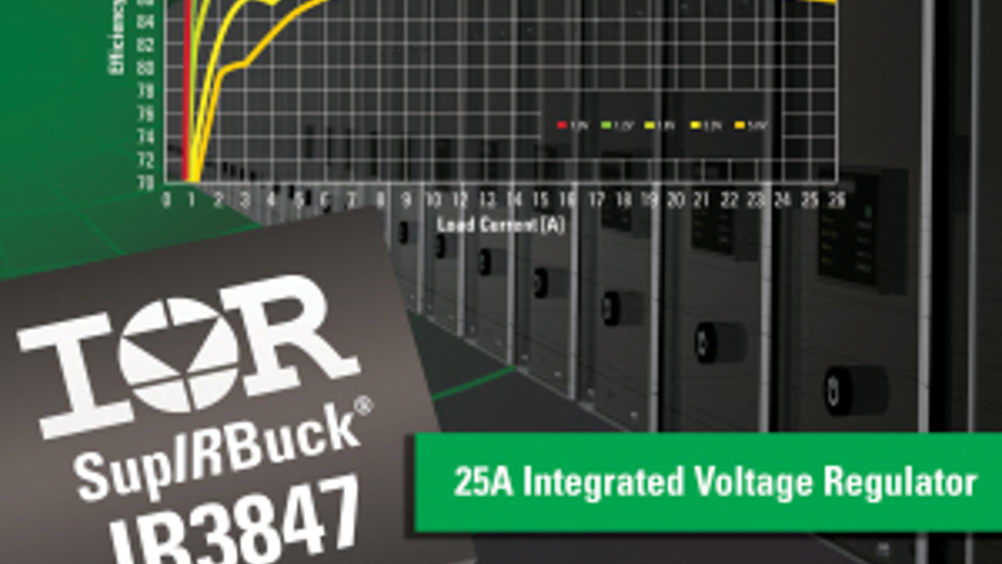 The point of load voltage regulator integrates IR's latest generation power mosfets with a third generation SupIRBuck controller that includes post package precision dead time trimming to optimise losses, and an internal ldo to optimise efficiency across the entire load range. The regulator offers true differential remote sense essential for high current applications, 0.5% reference voltage accuracy in the 25 to 105°C temperature range, input feed forward and ultra low jitter, as well as a total output voltage accuracy less than 3% over line, load and temperature. In addition, the IR3847 features a proprietary modulator scheme that IR claims reduces jitter by 90% compared to standard solutions. It is available in a 5 x 6mm PQFN package.