Wolfson brings 'always on' gesture control to smartphones and tablets
Combining their respective expertise in mixed signal technology and gesture control, Wolfson Microelectronics and Elliptic Labs have announced a partnership to bring low power, touchless gesturing to an array of consumer electronic devices.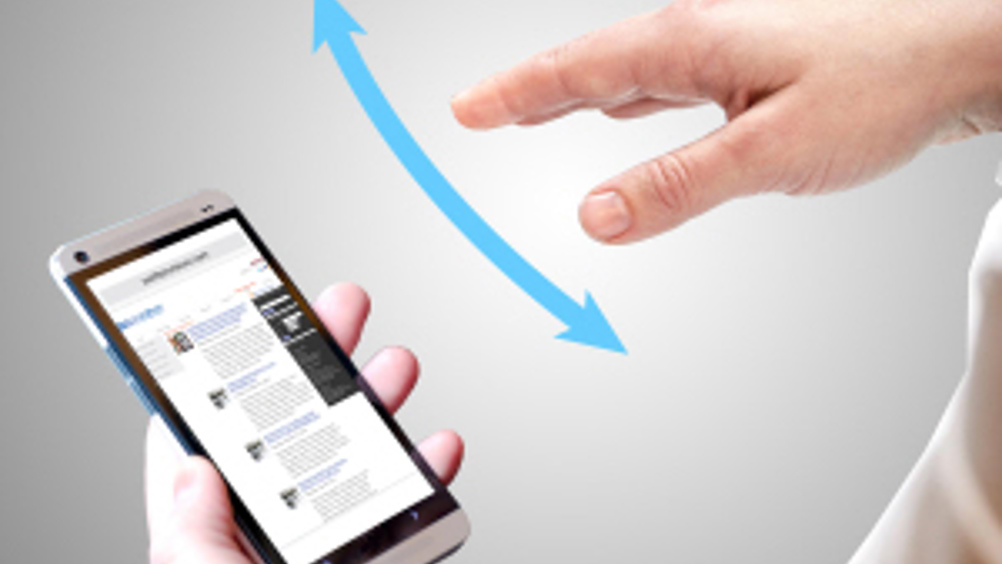 The aim is to incorporate Elliptic's ultrasonic gesture control solution with Wolfson's Audio Digital Signal Processor (ADSP) platform to make 'always on' gesture control a reality for devices such as smartphones and tablets, as well as in-car infotainment. Using sound waves to interpret hand movements, Elliptic's ultrasonic solution delivers 3d gesture control with a 180° field of view at all sides of an electronic device. It can also identify near field and mid-air gestures with focus up to 50cm. Wolfson's ADSP platform, meanwhile, enables devices to be 'always on and always looking' for gestures, without draining battery life. As well as ultra low signal to noise ratio, the technology delivers up to 600MIPS of processing power and 'superior' audio quality. Andy Brannan, chief commercial officer at Wolfson, commented: "Touchless gesture control is fast becoming one of the next generation human-machine interfaces for mobile and wearable devices. "The barrier to this new technology being more widely adopted, however, has been power consumption. Wolfson removes this barrier to enable true 'always on' hands-free control in all situations."