This year will mark the first PCB Design & Manufacturing Live show, the UK's only dedicated exhibition for sourcing the electronic components and services required to develop PCB design and manufacturing processes.
On Thursday May 10, 2018, this intimate event will hold host to an array of manufacturers, showcasing the lateST in PCB technology.
Visitors will have the opportunity to connect with some of the UK's leading suppliers, discuss and resolve design issues, watch demonstrations, and learn from an expert line-up of speakers.
With an early opening time of 8:30am, show visitors can get in, get around, get PCB solutions, and get back to work, quickly and fuss-free. By pre-registering, visitors arriving before 10:30am can qualify for a VIP visitor badge and claim free exhibition entry; free parking; and a free breakfast roll.
Among those exhibiting at the event will be global market leader in device connections, Phoenix Contacts, who will be showcasing its LPC lever-actuated PCB connector for power transmission up to 41amp and its TDPT TWIN design PCB terminal – offering either screw or push-in spring connectors. Phoenix will also highlight its UCS enclosure to visitors at stand 110, which is designed for embedded systems and single board computers, including the latest Raspberry Pi 3 B+.
Visitors can find Rhopoint at stand 101, who promises guests a look at the latest addition to Coto Technology's RedRock family of tunnelling magnetoresistance (TMR) magnetic sensors.
RhoPoint says the TMR RR121 series offers the lowest power and highest sensitivity in the smallest package available in the world. This series is designed to offer engineers using older technology for switches and sensors, a solution to the detractions presented by current power, size, sensitivity capabilities, and provide greater flexibility and reliability at an affordable price.
While Omron promises stand 127 visitors an introduction to its air quality and environmental sensors, as well as its Human Vision Components (HVC-P2).
Compared to previous versions, Omron says its new HVC-P2 is smaller, offers higher image resolution, better detection distance and up to 10 times faster processing. The module is IoT-ready and enables collection and analysis of data.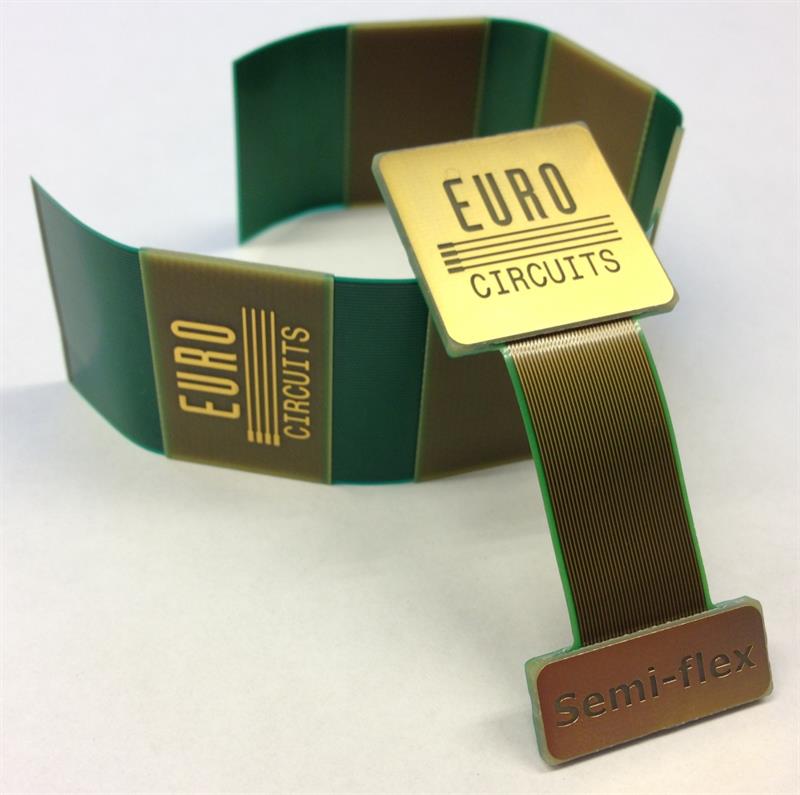 Eurocircuits is a specialist manufacturer of prototype and small batch PCBs and their assembly. Last year, it launched its PCBA Visualiser, an extension to its PCB Visualiser which allows customers to validate the manufacturability of their PCB's; take their assembly data and superimpose it to the PCB data; and validate its design for manufacture.
During the show, stand 106 will see live demonstrations of these online tools. Eurocircuits will also be on hand to answer any questions designers may have.
Above:
Eurocircuits specialises in prototype and small batch PCBs
At stand 107, Pulsonix will debut the release of its Pulsonix 10.0, which is designed to allow mechanical enclosures to be integrated into the native Pulsonix environment for modelling and critical clash detection. This tight integration is said to alert the engineer where items violate the rules defined. Once alerted, the offending item can be moved directly from within the 3D environment in Pulsonix and all changes automatically updating the PCB design.
Below: Pulsonix 3D with mechanical enclosure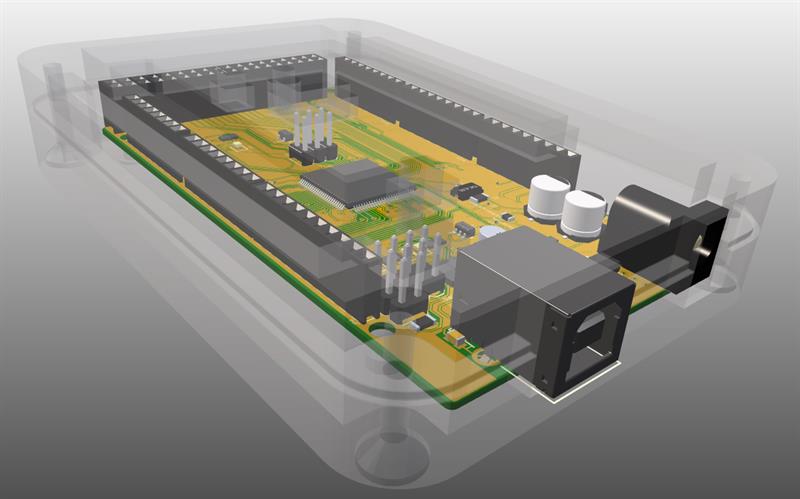 The show will also see Toby Electronics, who will be highlighting Samtec's flexible ultra micro power systems; high power board-to-board; high-speed board-to-board; ultra micro board-to-board; and high speed backplane systems at stand 111.
Toby is one of the Europe's leading independent distributors of electronic connectors, cables and components, while Samtec offers the industry's largest variety of board-to-board interconnects with, it claims, more ways to connect two or more boards than any other connector manufacturer. Visitors to the stand will be able to learn more about the two companies and view a selection of interconnect options.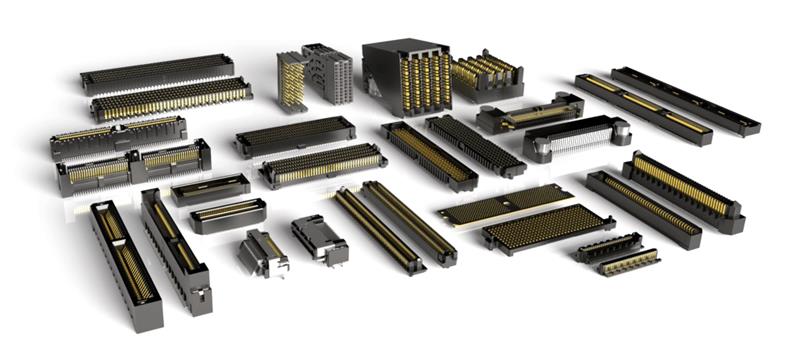 Above: Toby will be highlighting a range of Samtec solutions
Wilson Process Systems will be on hand to answer questions at stand 128 relating to 'end-to-end' process for PCBA's covering surface mount, automated through-hole, selective solder, automated conformal coating, and resin encapsulation.
While manufacturer, LCL Electronics, aims to provide designers with a full manufacturing solution, including product design; prototype; pre-production and PCB assembly; product build; and cable harnessing.
LCL offers prototypes right through to high volume build quantities in both surface mount and through hole printed circuit assembly. With its global purchasing expertise, technical capabilities and strong supplier network, it aims to drive down component cost and reduce operating time and cost.
Working to BSI ISO 9001:2008 accreditations and producing RoHS compliant products, LCL provides manufacturing and production benefits, including freeing up of internal resources enabling companies to manage fewer vendors, reducing inventory, and accelerating time-to-market.
Below: Altium Designer 18: 3D rendering of the multiple layers in a design (See seminar programme below)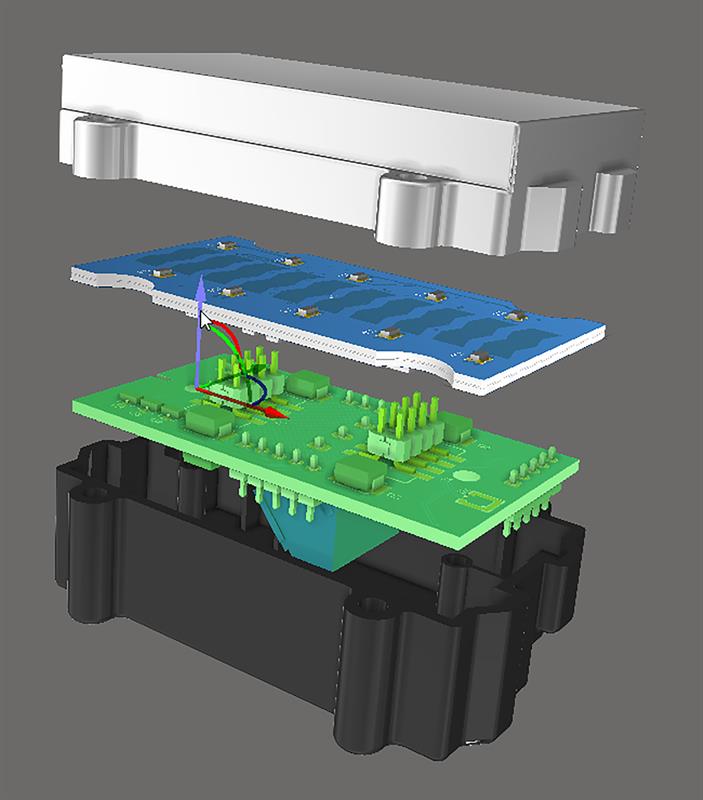 Operating in a range of industries, including audio; rail; fire safety; signalling; LED lighting; and medical diagnostics, LCL intends to help designers with production, initial design, testing and delivery at
stand 115.
Beta LAYOUT will also be showcasing at the show at stand 97. Visitors will be able to view its new 3D-Mechatronic Integrated Device (MID) prototype service. Using 3D printing technology and direct laser structuring, it will explain how to transform a 2D PCB design into a 3D-MID, and visitors will also receive a free comprehensive design tool to help get them started.
Seminars at PCB Design & Manufacturing Live

Glean some expert advice from the free-to-attend seminar programme.



Future Facilities: 9:30-10:10

Learn how to import PCB designs from EDA software into a 6SigmaET thermal simulation, how to accurately model components on board, and how to use simulation results to improve a system's thermal management.

Plexus: 10:30-11:10

Design companies are increasingly moving to an outsourced model to take advantage of companies with expertise in Design for Excellence and Rapid Prototyping, rather than investing in these capabilities in-house. In order to successfully move the product swiftly through each stage of development, a partner with the right facilities, processes and dedicated team is vital. In this seminar, Plexus will explain how it brings PCB assembly to life.

Altium UK: 11:30-12:10

Managing multiple interconnected PCBs in the enclosure can be a challenging process, which requires an environment that supports system-level design. Ideally, this will be a design space where you can define both the functional, or logical system, as well as a space where you can plug together the various boards and verify that they connect correctly, both logically and physically.

This seminar will demonstrate how to overcome the trialling task of multi-board with ease using Altium Designer 18.

Cadence: 13:30-14:10

Learn how a PCB layout designer can
easily identify and fix impedance mismatches, crosstalk and return path issues using innovative approaches.