NI unveils PXI Express system expansion modules
National Instruments has introduced two system expansion options for creating multichassis PXI Express systems.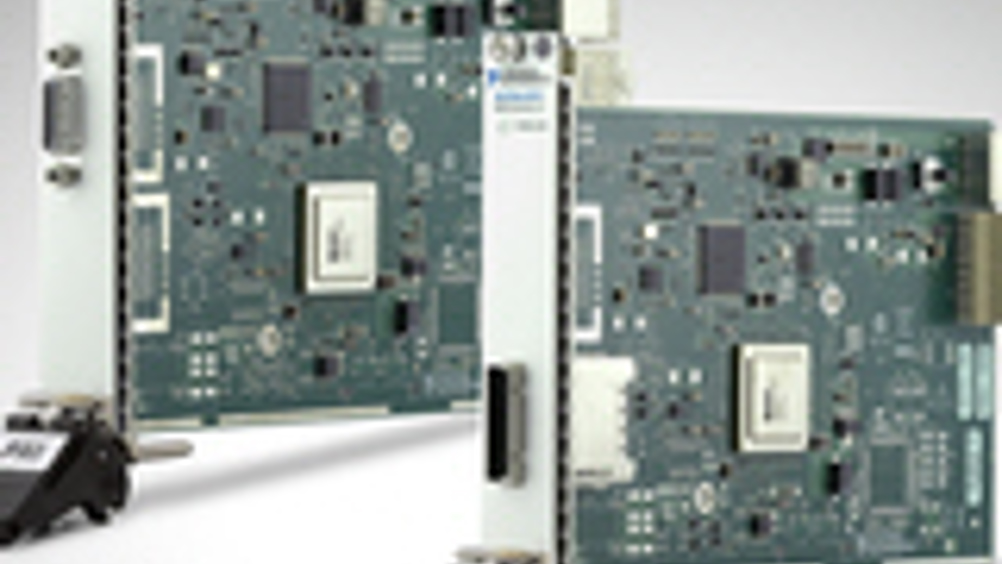 According to NI the PXIe-8364 and NI PXIe-8374 are the first NI PXI Express remote control modules that make it possible for engineers to directly interface multiple PXI Express chassis to a single host computer using any expansion topology, without requiring complex custom solutions. The modules' simplified interconnectivity and industry standard PXI-based architecture are designed to help increase system design efficiency and overall system performance in a variety of high channel count data acquisition and high speed automated test applications including rf and semiconductor test. The modules use x1 and x4 MXI-Express links, respectively, to connect downstream and upstream PXI Express chassis and all PXI modules in the downstream chassis appear as local devices in the upstream chassis. Because MXI-Express links are software transparent, no interconnections require programming, which simplifies multichassis system setup. The devices use cabled PCI Express as an underlying communication technology, which offers high bandwidth and low latency. The NI PXIe-8364/74 modules are designed to provide a maximum data bandwidth of 250MB/s and 1GB/s, respectively. According to NI, systems can be created with multiple PXI Express chassis connected in complex topologies such as star, line or tree. Ideal combinations connect the new NI PXIe-8364/74 modules in upstream chassis with NI PXIe-8360/70 controllers in downstream chassis.