Digital step attenuators reduce transient ringing by up to 95%
IDT's new range of digital step attenuators (DSAs) has been designed to reduce transient glitches during most significant bit transitions by up to 95% in multi standard 4G, 3G, and 2G cellular base station applications.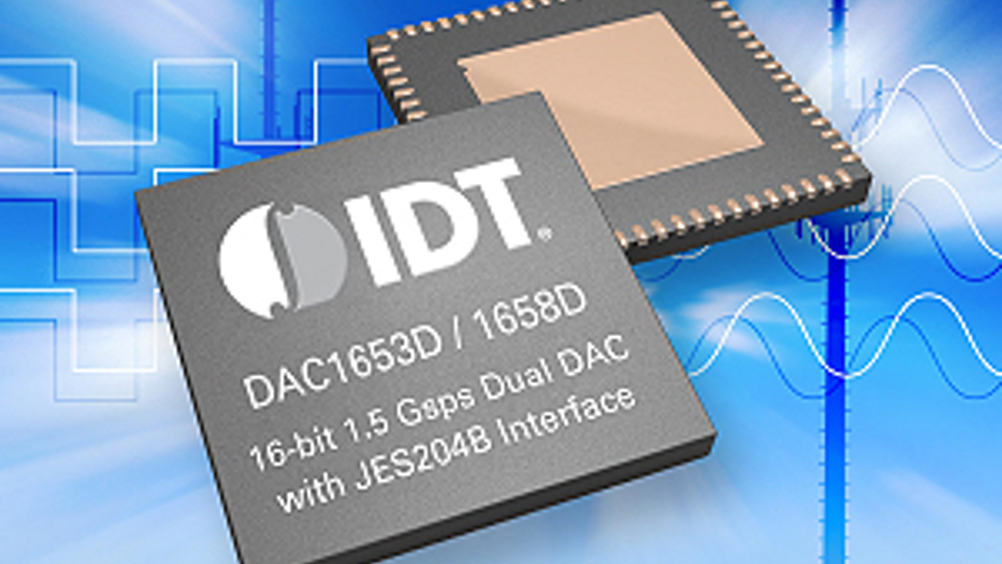 The F1950 and F1951 are optimised for the demanding requirements of base transceiver station receive, transmit, and digital pre distortion paths. They are optimised to help customers simplify their software interface, improve reliability and prevent damage to expensive sub assemblies such as power amplifiers. IDT's proprietary 'Glitch Free' technology is incorporated to eliminate attenuation setting overshoot from the transmit and receive paths of cellular communication systems, while at the same time reducing insertion loss and improving distortion performance. This, according to IDT, significantly simplifies the hardware and software interfaces within the base transceiver station, reducing cost and minimising overhead. Tom Sparkman, vp and general manager of IDT's communications division, said: "Competing DSAs can glitch up to 10dB during transitions of the most significant bit, while IDT's DSAs limit glitches to less than 0.5dB – a significant performance advantage for our customers."