Deregallera conducts lab-scale material discovery and this pilot looks to create a link between that research and commercial battery manufacture. The company aims to demonstrate that its advanced materials can be packaged into cells that conform to industrial standard regulations in large, commercially relevant sized batteries. This should show the company's sodium-ion batteries are a viable alternative to lithium.

Chris Kavanagh, materials scientist and project lead at Deregallera, commented, "The drive for low carbon technologies has resulted in an explosion in demand for lithium-ion batteries (LIBs). However, scarcity of lithium precursors and the spiralling costs both financial and environmental in sourcing cobalt, is driving demand for cleaner, safer battery chemistries.
"Sodium-ion is an abundant material. It is comparable to lithium in terms of battery operation and manufacture – with the added advantage that it can be discharged to zero volts, making it eminently safer to transport. Switching to sodium-ion based energy storage is viewed as a 'drop-in' technology to replace LIB without disrupting established manufacturing lines."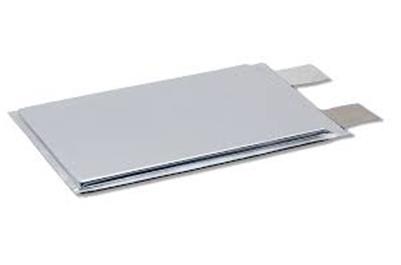 The pilot scale pouch cell production line will be built in Deregallera's laboratory in Caerphilly. The class 100 clean room is to be converted into a 'dry room' to optimise processing of the moisture-sensitive sodium-ion into pouch cells (shown left).
Deregallera has been able to commission the project after winning a share of funding released by the Welsh Government's £63.4m SMART Cymru programme. SMART Cymru supports the growth of Welsh industry by investing in research, development and innovation.