The robo-taxi is set to become a reality in 2019 and convoys of semi-autonomous lorries will appear on highways
There are many invested parties and joint ventures targeting the introduction of these self-driving vehicles, with the likes of Volvo, Ford, Lyft, DiDi, Daimler, GM and Uber aggressively driving this market forward. As for the mass market; that time when you'll be able to walk into the showroom and 'drive' out with an autonomous car, the jury is still out. Those with large investments to recoup are bullish, while more conservative elements are seeing the beginning of the S-curve pushed out a few years. All-in-all, it looks like there will be interesting times ahead in the automotive space and a very dynamic few years are in store for both the industry and potential car and/or taxi users.
The technology used in autonomous vehicles will not only change the way cars and trucks are driven, but also the financial landscape of how vehicles are bought, operated and insured just as radically as the technology under the bonnet or behind the dashboard. Looking specifically at lorries, in 2019 we will start to see convoys of semi-autonomous lorries on UK motorways. The leading lorry will be controlled by a human driver and humans will also control the steering in the lorries behind – just not the acceleration and braking.
According to Bryce Johnston, Automotive segment director, Imagination: "It is honestly too early to say who is winning the race to deliver the first autonomous vehicle, but I'll put my money on the first significant commercial deployments being in the robo-taxi arena and the area that really catches the public attention will be lorry convoys – there's something quite uncanny about that technology when it really works."
Autonomous delivery vehicles, robots and trolleys will become the norm
Research from the Office for National Statistics (ONS) found that throughout 2018 the retail industry in the UK alone saw record online spending, increasing to 18.2% compared to 4.7% om 2017. Therefore, the need for autonomous delivery vehicles, robots and trolleys is clear to keep up with the consumer spending and demand.
The move will be driven by the likes of Amazon and the large logistics companies. One on-demand delivery company, Postmates, has unveiled an autonomous delivery robot called Serve that it's planning to put to work in 2019. Its wheel-based bot can carry items weighing up to 50 pounds and operates with a battery that gives it a range of 30 miles, which should be enough for around 12 deliveries a day.
However, one thing we won't see in 2019 is drone deliveries. While drone deliveries were proposed back in 2016, when Amazon launched Prime Air, however, drone-based delivery systems are still in development due to legal roadblocks.
Mobile AR to make progress
Despite all the hype and buzz around augmented and virtual reality, there was little traction in 2018 around dedicated headsets and there are a lot of pre-holiday bargains to be had. The challenge to AR and VR adoption is that it's still not immersive enough. It's not the graphics resolution or quality of the visuals that are letting the technology down, but rather the overall experience is still somewhat lacking – perhaps in part because there are relatively few dedicated AAA games still. Gamers are still tethered to cumbersome headsets; meantime content providers are unclear on how best to utilise the technologies for the best storytelling. Unless audio and tactile technologies develop sufficiently to enhance the visual experiences, the outlook for 2019 looks to be very similar to 2018.
However mobile phone use cases seem to be moving forward. With the arrival of AI enabled smartphones and the movement of higher performance GPUs into the mainstream applications for gaming, shopping, object identification and more are happening for mobile AR.
MediaTek's new P90 SoC launched last month came with enhanced support for Google ARCore and Google Lens, to bring AR and Lens visual search experiences to mid-range smartphones.
"With our latest collaboration we enable more smartphone users to experience the power of AR and Lens visual search in their daily lives," said TL Lee head of Mediatek's wireless business unit. "Now that Helio P90 is ARCore and Google Lens ready, we'll be working closely with OEMs to provide them with comprehensive support so they can quickly design and bring devices to market that are optimized for AR applications and Lens."
Imaging will increase in importance in mobile, particularly in relation to AI
Imagine being able to do a visual search on your smartphone where you can take a picture of an item, search for it online and buy it – for example, you see someone wearing a pair of shoes you like and want to buy them. You take a picture and in seconds the transaction could be completed. In 2019 we expect to see this type of application becoming more mainstream as the capabilities of smartphone SoCs improve.
According to Neal Forse, senior director, PowerVR vision & AI, Imagination: "Our PowerVR Series3NX-F is an ideal technology for this type of service. NNA is a real disruption to how vision technology has been done in the past and it is already becoming remarkably mainstream in the latest mobile processors."
Ray tracing will gain in momentum
After a period out of the spotlight, ray tracing technology has recently come back into focus, taking up a lot of column inches in the tech press and in 2019, we expect this to continue. The primary reason for the increase in momentum is because graphics cards for the PC gaming market have been released from NVIDIA that support the ground-breaking graphics technology. It's still early days, and even the PC GPU giant didn't have games at launch, proving again the difficulty of creating an eco-system around a new technology. Imagination was the first to make ray tracing technology a practical reality in 2012.
Says Nigel Leeder, EVP, PowerVR, Imagination: "Where our approach differs is that it is designed from the ground up for deployment on embedded hardware within a strict power envelope. This is a licensable architecture for bringing ray-tracing out of the high end and into mainstream gaming and computing devices."
Industry standards relating to ethics in AI will start the legislative process
As AI systems are built and deployed, it's vital that we quantify them so that we can design them to have awareness and avoid potential ethical bias. AI is still in its infancy, despite all the rapid advancements and there's still so much to learn with improvements to be made. This tweaking will go on for some time, but as AI gets smarter and we'll identify increasing numbers of ways to overcome issues such as bias. In 2019, we anticipate a switch to unsupervised training. Currently most AI models are generated through supervised training: datasets with labels provided by humans. With unsupervised training, no labels are given, and the algorithm must classify, identify, and cluster the data by itself. While this method is typically slower than supervised learning, the approach limits human involvement and, therefore, eliminates any conscious or unconscious human biases in the data.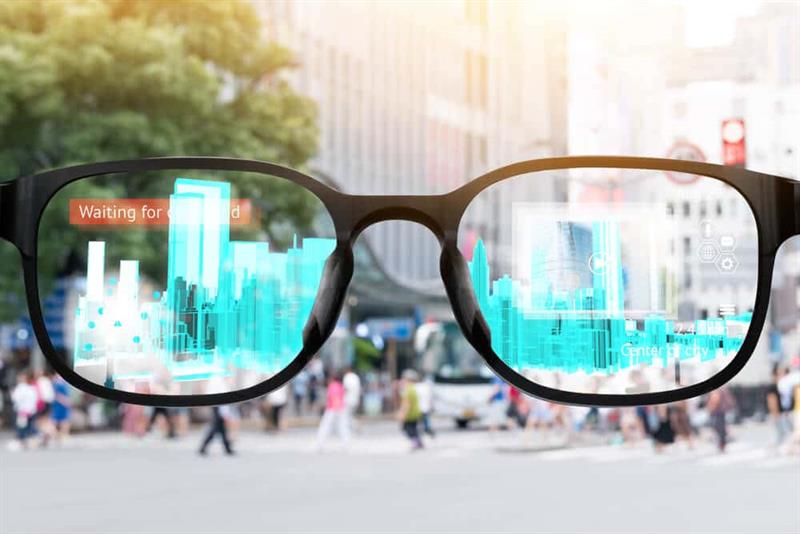 5G will move from trials
Following years of hype about gigabit speeds that will enable consumers download movies in seconds, 5G is becoming a reality. In 2018 we had a taste of 5G as Verizon launched a home broadband service using the next-generation wireless technology and AT&T completed a live test on a 5G network using a consumer device. In 2019 will see the launch of actual 5G wireless networks along with phones that will run on them. There are commitments from manufacturers, such as LG, Samsung and Huawei for early 2019; however, the billion-dollar question is, who will be first to mass market?
Mobile AR could make real progress in 2019
Another big step for connectivity is the ability to use GNSS to connect devices in the Internet of Things directly to satellites rather than to local communications networks to enable battery powered remote IoT sensors and edge devices, wearables, health monitors, consumer mobile products, automotive after-sales products such as insurance boxes and road tolling equipment, and asset tracking devices.
Martin Woodhead, EVP, Ensigma Communications, Imagination, says: "Evolving use models mean that a growing number of battery operated products must support positioning, navigation, and timing services. Consumers want to track their devices, but don't want to re-charge batteries frequently. In industrial environments, users need to track mobile assets to improve efficiency and reduce operational costs, but it isn't possible to frequently change batteries across numerous devices in disparate locations. The answer is a low power GNSS solution for battery powered devices."
Author details: David Harold, Vice President of Marketing Communications, Imagination Technologies