Attempts by different teams to gain a competitive edge mean that new innovative technologies are emerging each year, in truth it's becoming every six months as the pace of innovation accelerates. Today, the current focus is on hybridisation, electrification and reduced fuel consumption all of which are driving and supporting innovation, not only in motor sports but in a host of other industries.
The UK is home to 7 out of the 10 F1 teams which, in turn, support 4,500 motor sport businesses across the country with a significant majority of them exporting worldwide and many of the technical innovations developed for motor sport have, historically, found their way into the automotive sector and beyond.
Supply chain
So, what are the challenges for suppliers of electronic components, in particular connectors, when looking to meet the demands of this specialised automotive space?
According to Peter Dent, managing director, LEMO UK, "From a supplier's point of the view, the main challenges that come from working with motor sports are the economies of scale and short lead-time requirements.
"The demand for leading technology comes at a price and therefore, many companies have to look for secondary revenue streams outside of the sport to balance the significant investments that have to be made," he explains.
"From a technical requirement perspective, the defence and aerospace sectors are very similar and cross fertilisation with these industries is common," Dent suggests.
"Products may be slightly different from a physical perspective, but many contain the same technologies, materials and functional characteristics." According to Dent from a lead-time perspective, products are typically supplied off-the-shelf.
"As a result, inventory management underpins the sport's supply chain," he suggests.
Peter Costin, Business Development Manager at Lane Electronics, with responsibility for motorsports, agrees.
"We deal with all levels of motorsport from F1 to bike racing and it's true to say that lead times are crucial but also extremely challenging. It can be a very pressurised environment when F1 teams are continually looking to establish a technological edge on their competitors.
"Everything is motor racing is wanted yesterday so time is the biggest issue," he suggests.
"As a distributor of connectors we tend to be directed by the team's requirements and have only a limited influence over the final design. Our role is to ensure availability and source the connectors that are required. But, as a Value Add Distributor (VAD) we are able to take new connector products and modify them, ensuring that they address a particular team's requirements."
As an example, Lane's Motorsport Division works closely alongside racing teams and harness manufacturers, supplying connector solutions that are based around the Souriau 8STA series alongside a variety of insulation and protection devices.
"These connectors offer resistance to shock and vibration along with an extremely wide operating temperature range," says Costin.
Connector innovation
As a connector manufacturer, LEMO have been involved with most motor sports one way or another.
"We have a comprehensive range of connectors that cover most applications," explains Dent. "Our main focus, from a commercial point of view, tends to be Formula 1, Formula E & the FIA World Endurance Championship."
LEMO works with most of the Formula 1 teams directly, says Dent.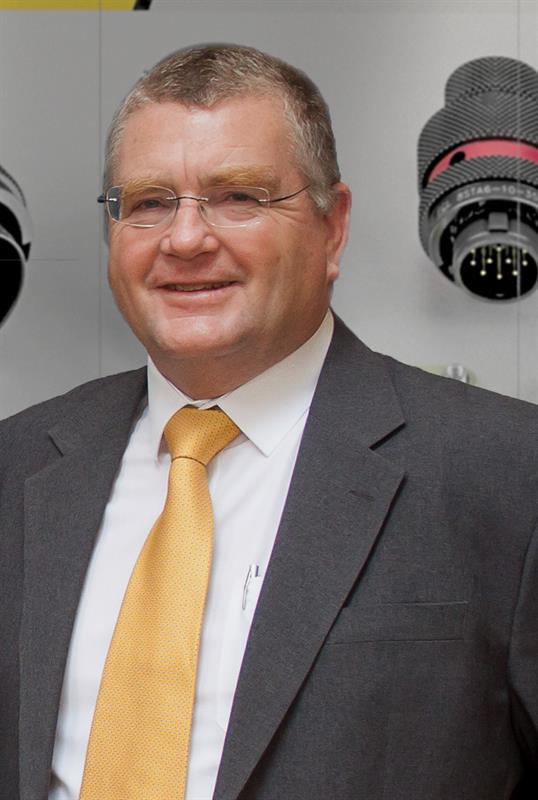 "Everything is motor racing is wanted yesterday, so time is the biggest issue."
Peter Costin, Lane Electronics
"Our range of M-series connectors have been widely adopted. With Formula E, we work closely with the Renault EDAMS. In fact, we are one of its main sponsors.
"Then, from FIA World Endurance Championship, LEMO'S CEO is the owner and team principle for the Rebellion racing team, so you could say, 'Motor sport is in LEMO's DNA'."
Both Dent and Costin agree that from a technical perspective, motor sport connectors are generally more rugged, lighter, smaller and faster than the average interconnect products used in harsh environments.
"The main challenge for the industry is to achieve these leading technology characteristics without compromising on the connector's reliability," Dent explains.
"From an application point of view our products will be found on control, sensor and electronic interfaces. This ranges from the main Electronic Control Unit (ECU) used throughout Formula 1, to various types of sensors which capture a vehicle's key performance indicators."
Evolving technology
Having been involved in motorsports for many years Dent and LEMO have witnessed the technologies associated with motor sports rapidly evolve but, more importantly, are well placed to see where the technology is trending.
"With the evolution of electric drive technologies in Formula E and the introduction of Kinetic Energy Recovery Systems (KERS), the main area of technology development has been around the subject of power management," he suggests. "All of which means that from a connector standpoint, the same drivers apply from a more rugged, lighter and smaller standpoint, but now, one can also add more efficiency with respect to handling power."
Motorsport is a key driving force behind the rapid evolution of more efficient high-power interconnects, according to Dent.
"The trend for more electric systems can also be seen in other systems like aerospace where pneumatic and hydraulic systems are being replaced by servo motors, and military vehicles where hybrid technology allows the vehicle to have an improved power to weight ratio.
"This evolution may start with optimised component geometries to meet the space constraints, but eventually the attention will move towards thermal management characteristics. As with any high-power electronics application, thermal management becomes a key design requirement if performance is to be optimised and reliability maintained as things get smaller," Dent explains. He continues. "It's not just mobile phones that overheat!"
Motor sports have, and will continue to play, an important role in driving innovation well beyond the sector and Dent points to motor sport as having been one of the main drivers behind the miniaturisation of rugged connectors.
"This, along with shock and vibration proof features, have found their way into defence and aerospace applications such as portable communication systems and sensors," he says.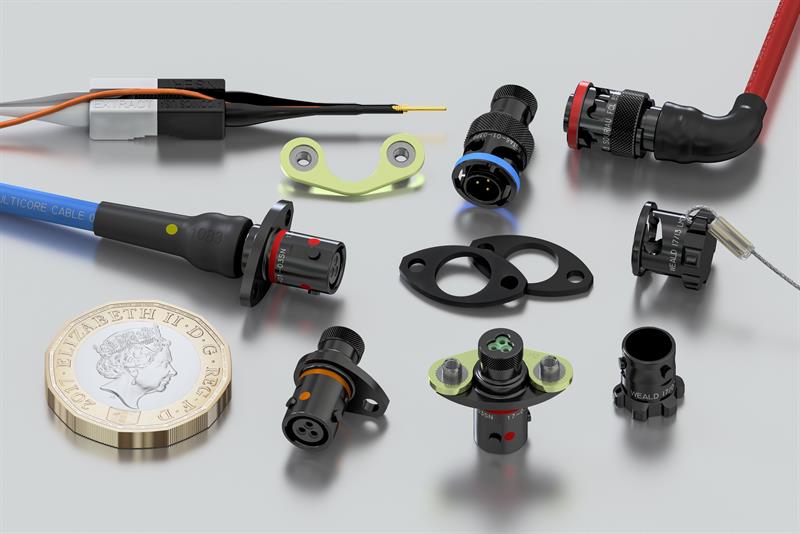 Shock and vibration proof connectors developed for motor sport applications are finding use in a broader range of sectors
"Motor sports are seeing the growing use of innovative materials and the adoption of new manufacturing techniques that will enable design engineers to push the boundaries even further," he continues.
"3D printing, alone, is changing the geometric constraints associated with traditional manufacturing techniques when it comes to connectors. In parallel, advanced polymers with improved thermal characteristics will enable heat, for example, to be transferred more effectively to cooling features."
Motor sports are seen as providing a laboratory for many future technological developments. The huge levels of investment being made into advanced technologies by companies associated with the sport suggests that the sport's engineering capabilities will have an impact well beyond its small but exciting universe.
"T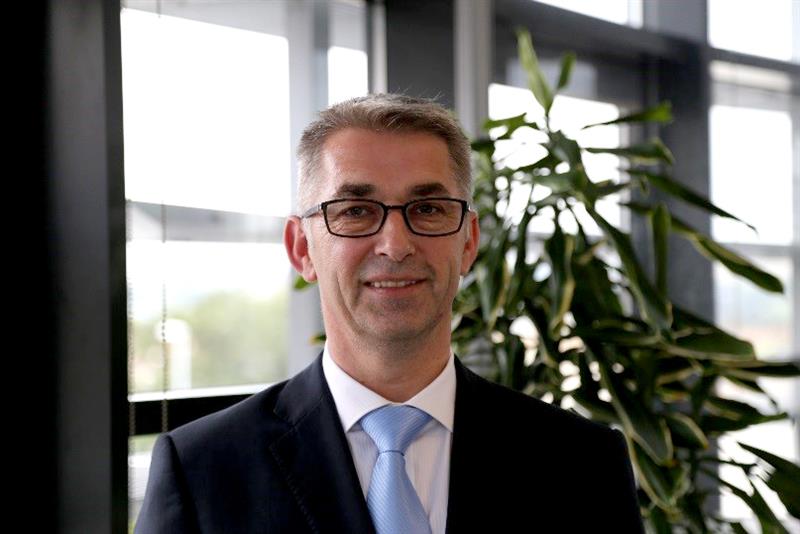 he main challenge for the industry is to achieve these leading technology characteristics without compromising on the connector's reliability."
Peter Dent, LEMO UK