Its latest report, for 2020, has found that true wireless earbuds have now become the most desired form factor among consumers and that combined with video consumption and gaming content, together with noise cancellation, are today's must-have features.
True wireless devices are becoming more popular as they provide complete freedom for users who are able to enjoy content in a much wider range of environments.
The broader wireless speaker industry is also going through a period of rapid change, which has been fuelled by the adoption of cloud-based voice assistants and smart speaker adoption - trends which are accelerating. Covid-19 has also impacted the market and economic uncertainty has made price a more important consideration, when compared to previous reports.
Despite some movement in consumer buying habits, sound quality remains the single most important factor for audio users and is the top purchase criterion.
As seen in previous 'State of Play' reports, consumer demand for ever longer battery life has been increasing sharply year-on-year, as audio enthusiasts seek to use their devices more often and for a wider range of applications – as a consequence truly wireless earbuds are now expected to deliver a minimum of nine hours of playback time before being returned to the charging case.
The survey also found that consumers want improved interoperability between their wireless earbuds (or headphones) and their smartphone, in fact Qualcomm's research showed that the issue of smartphone compatibility was now a purchase barrier for almost a third of users. However, audio quality probably remains the most important barrier for truly wireless earbud purchase, with almost a quarter of those questioned by Qualcomm highlighting audio dropouts as a negative quality criterion.
Technology trends
The issue of compatibility and improving the listening experience has seen the Swedish digital audio company Dirac, together with ASUS, a manufacturer of phones, computers and electronics, come up with the ASUS ROG Phone 3.
This phone has been designed for mobile gaming providing 'cutting-edge sound quality', according to both companies.
This has been achieved through the integration of Dirac's immersive audio and optimisation technologies for the smartphone's built-in speakers and connected headphones.
"Today's flagship smartphones allow users to do more than ever before, including online gaming – where high-quality audio is just as critical as visuals, processing power, and other notable features." explained Mats Oberg, Chief Sales Officer, Dirac.
The company's immersive audio solution for built-in speakers employs advanced MIMO (multiple-input and multiple-output) technology that enable a phone's primary speakers and receiver speaker – responsible for sound during phone calls – to work together to produce much improved audio.
By co-optimising the speakers' impulse and frequency response, Dirac's immersive audio solution can create a broader acoustical experience that sounds very much like a surround sound system.
Dirac's sound optimisation solution upgrades the sound quality of the headphones by measuring and correcting the connected impulse and frequency response – so that it can improve musical staging, clarity, voice intelligibility, and bass fidelity.
Another company working hard to improve the quality of audio is CEVA, a licensor of wireless connectivity and smart sensing technologies.
Working with VisiSonics, a developer of patented 3D spatial audio technologies, they have developed a 3D spatial audio solution for embedded devices, including true wireless audio (TWS) earbuds and other hearables.
In this collaboration VisiSonics' RealSpace 3D audio software has been optimised for CEVA's low power audio and sensor hub DSPs together with CEVA's MotionEngine head tracking algorithms running on its BNO080 9- axis System in Package (SiP).
The result - a high precision real-time 3D audio solution that significantly improves the hearing experience whether that's for VR, AR or the new generation of motion-aware earbuds where 3D audio enhances the overall user experience.
VisiSonics RealSpace 3D Embedded for Headphones solution incorporates a suite of algorithms that give the listener a feeling of being present in an actual three-dimensional acoustic scene.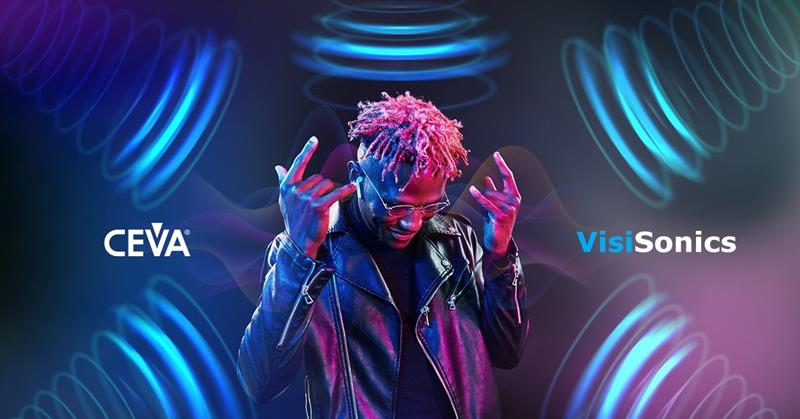 The technology allows a user to precisely place auditory objects in virtual auditory space including both ambisonics and object based input, as envisaged in the Dolby Atmos and MPEG-H standards.
Commenting Moshe Sheier, Vice President of Marketing at CEVA said, "The use of contextually-aware audio for mobile and wearables is set to grow exponentially in the coming years on the back of 5G, and together with VisiSonics, we can help OEMs and ODMs leverage high precision 3D audio in their hearables to ride this wave."

Changing consumer perceptions

According to Dave Rogers, President Lifestyle Division, Harman International, a subsidiary of Samsung, the Covid-19 pandemic has impacted the industry both in terms of demand – "it has brought sweeping changes to society as a whole, altering the way people live, work, and interact" – and supply.
"There had been little discussion about Covid-19 even at CES, earlier this year. Come February and then March the industry started to take notice because both China and South Korea were being impacted. Consequently, our focus turned to the issue of supply. Companies were looking at and having to diversify their manufacturing footprint.
"There were worries about where product was going to come from; come March and our concerns moved from supply to demand as Western Europe and the US went into lockdown," Rogers explained.
The big question for the industry going forward is how consumer attitudes may change and how that could impact demand.
As Qualcomm's 'State of Play' report makes clear price has certainly become more of a concern for consumers, but whether that will remain the case is hard to predict, said Rogers.
"People are going to be worried about what the future holds and that could see consumer attitudes changing significantly in a post-Covid world," he suggested.
Rogers points out that sales of consumer audio devices have held up remarkably well over the course of 2020.
"April was a tough month for the industry and at Harman we saw sales down year-on-year for the first time in a very long time. Going back to 2010 we've recorded double digit growth for over ten years, so this was a shock to the business.
"There was a strong recovery subsequently, with rapid growth throughout May, June and July when we surpassed sales for this time last year. While our consumer audio business has performed well, our professional audio division continues to struggle."
Buying habits in the age of Covid-19 have evolved significantly and eCommerce, in particular, has seen exponential growth and has replaced physical retail channels – generating the equivalent of the last decade's growth within just three months according to research compiled by McKinsey.
Digital media platforms have also benefitted from the crisis, with digital video, music, and gaming all seeing spikes in engagement.
According to FutureSource, the crisis has also caused sizeable growth in the gaming headset market.
This increase in demand is linked to growing numbers of consumers using gaming as an at-home entertainment option for social distancing, in addition to consumers purchasing gaming headsets for working and studying from home.
While for Harman the consumer audio market has seen the much heralded 'V' shaped recovery, Rogers remained cautious as to how things could develop over the coming months.
"When we talked about a 'V' shaped recovery we were thinking that life would snap back to normal, it hasn't! We are facing a second wave of the pandemic and while sales will recover – we're expecting sales over the years to be up around 15 percent – where the market goes in 2021 is anyone's guess.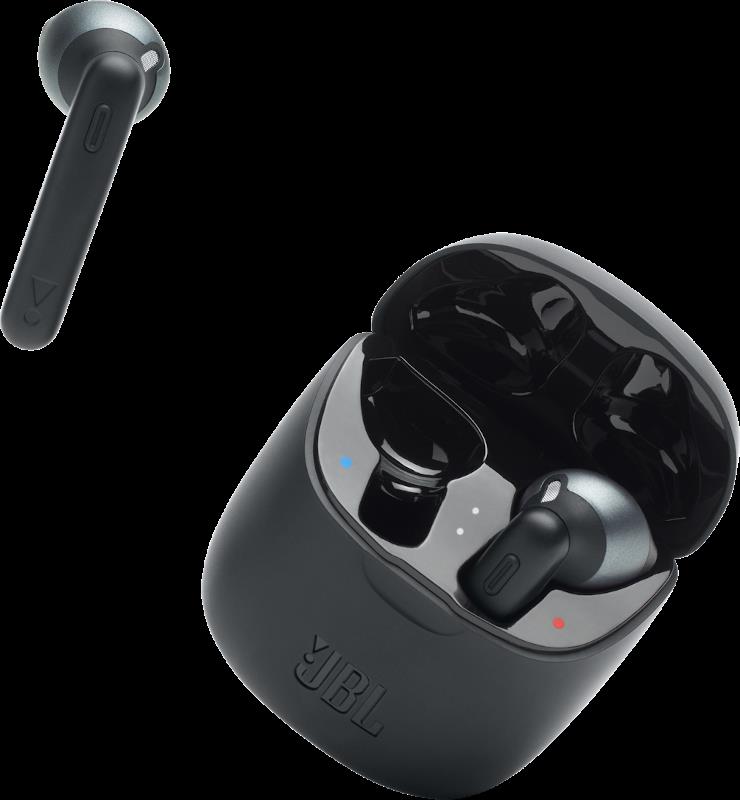 "If we see another heavy infection cycle then I think people will look to retrench, especially if the macroeconomic conditions deteriorate."
When it comes to true wireless headphones, according to Qualcomm's research, demand has surged over the past 12 months.
"Last year FutureSource was suggesting that sales of true wireless headphones would be ahead by around 200 per cent this year. Despite the pandemic they're ahead well over 65 per cent," said Rogers. "True wireless is the most important current trend in the headphones market and is set to become the new form factor for headphones in the coming year.
"There's huge demand and a massive shift towards true wireless devices. Another big trend has been improvements in interoperability which has been a massive benefit for smartphone manufacturers," said Rogers.
"Harman is introducing a range of new true wireless headphones that combine powerful sound and bold designs that will include Active Noise Cancelling and IPX7 sweat and waterproofing that will significantly improve the versatility and performance of the earbuds. We are also introducing our new Dual Connect + Sync technology which is capable of pairing your device when the case is opened, and each earbud connecting immediately."
Rogers makes the point that people have more time to read, to exercise, and to consumer different forms of content. "For a company like Harman it's not about the content, rather it's about enhancing that content and the overall consumer experience."

Conclusion
According to Qualcomm's research the shift towards wire-free, highly portable headphones and earbuds is having a big impact on what consumers are looking to buy.
In its 2020 survey, user experience and comfort joined sound quality and battery life at the very top of what consumers were looking for from their purchases of audio devices.
While sound quality still matters most to consumers, the data does show that a broader spread of feature interests are emerging – such as high resolution audio, or noise cancellation both of which have trended up significantly, putting immersive listening experiences on-the-go at the top of consumer wants.
Consumers are said to be turning to wireless earbuds in order to watch TV, movies, and other video content, making it the third most common use case for these devices. Video calls and mobile gaming are also rapidly growing in popularity as well.
Using wireless headphones and earbuds for voice calling is another use case that is on the rise, and means that preserving wireless voice call audio quality will remain important and could be used by manufacturers in order to create stronger differentiation between products.
While all types of wireless headphones are used in an increasingly diverse range of locations, and true wireless earbuds are fast becoming the form factor of choice, a majority of consumers who were surveyed by Qualcomm said that they were likely or extremely likely to purchase wireless headphones or earbuds that offered additional features, such as voice assistance, fitness biometrics, or hearing assistance capabilities.
In future, fitness or health tracking, live language translation, mobile gaming, and getting information or directions from the Internet are becoming more important wireless headphone capabilities, with around 20 percent of consumers surveyed saying they can see themselves adopting these use cases.
"There's a huge opportunity here which is being driven by consumer demand," concluded Rogers.
"I think true wireless is certainly the next frontier for the smartphone when it comes to delivering listening experiences that resonate powerfully and personally."