In the UK, we face a deficit of skilled engineers generally and struggle to attract women into careers within this industry. But, this acknowledgement is nothing new. 2018 is the Year of Engineering in the UK and it also marks 100 years since women were given the vote. The question we have to ask is 'why aren't we making an impact'? The lack of women in engineering is just one example of how companies and society still need to adopt a more flexible, inclusive and open-minded approach to employing the right people for the right job. The suffragette movement should have been consigned to the history books by now, so it seems tragic that in 2018 we're still talking about gender gaps.
Oishi Deb, a software engineer at Rolls-Royce and STEM ambassador, who previously won the Sky Women in Tech Scholarship programme, says: "In India there is a stereotype that girls study medicine and boys study engineering, but this wasn't something that put me off. At least 20% of the girls in my year went on to study some form of engineering at university. STEM subjects were actively encouraged and many of my teachers, including my English teacher, gave me guidance in terms of my future direction.
"We must speak to younger children about engineering because this is when it matters most," Oishi contends. "I was recently at a primary school and it was heartening to hear as many questions about electronics, technology and engineering being asked by the girls as the boys. We need to harness this enthusiasm and curiosity from this young age and offer encouragement and support by providing female role models and demonstrating the breadth of opportunities in engineering."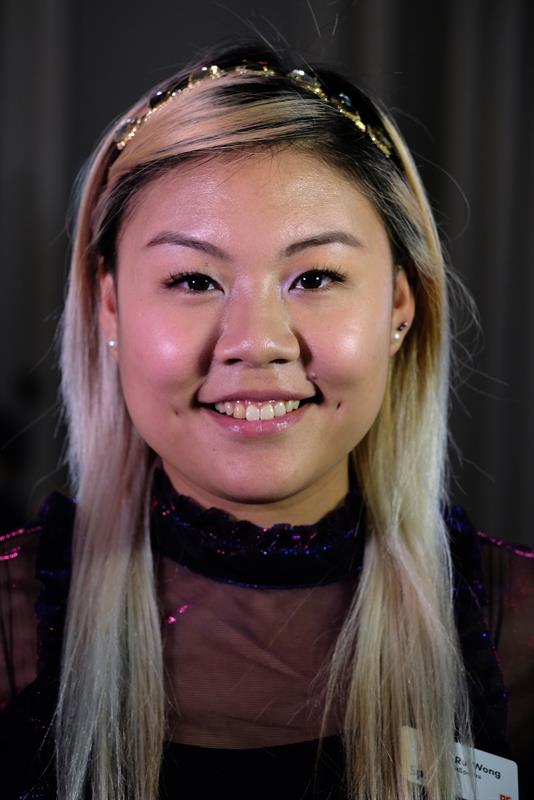 Orla Murphy agrees, suggesting that engineering isn't just one career. "It's hundreds of different jobs," she says, "that can take you around the world, working for different companies and in a variety of fields".
Gifted in maths, science and music at school in Ireland, Murphy's degree in electronic engineering and music allowed her to study topics she loved, before spring-boarding her into a career at Jaguar Land Rover working on vehicle entertainment systems. "If you become a dentist then you're going to be looking in mouths for the rest of your life," she adds. "As an engineer, I could be designing a new audio system for a vehicle one day, and the next looking at how sensors can make a car safer. Engineers are problem solvers which is why I find my career so fulfilling."
"I like speaking to children about what I do and showing them that fashion can be an engineering career path too."
- Rachel Wong
The media doesn't help the stereotype either. A quick search on Google images shows you pictures of people in yellow hats on building sites – quite the opposite of how Rachel Wong, from Malaysia, both looks and feels.
As a tissue engineer at UCL Institute of Child Health, Wong uses stem cells to grow eyes and to research blindness, but it's in her spare time that her creativity is allowed to flourish. Wong designs jewellery and fashion using electronics to bring another dimension to her adornments. She is passionate about engineering and loves tackling the stereotypes, admitting she owns no formal clothes, and dyes her hair in rainbow colours to demonstrate that engineering is as fun as you make it.
Helping women engineers to remain in their roles
In 2014 researchers looked at interventions that would help women engineers to remain in their roles. Evidence suggested that 20% of those graduating with engineering degrees were women, but that 40% of those either leave their roles or never enter the profession. The academics came up with a list that could help women to stay in their roles, which included:
• Stretch assignments – being given tasks that were beyond their skills level – which when achieved brings a new level of confidence and assures that the person feels valued and supported.
• Constructive, personalised feedback – helping women to overcome the uncertainties when they started in their role, offering them explanations about strengths and weaknesses, and guidance for further improvement – which supported them in choosing which area of engineering to specialise in.
• An inclusive microenvironment – care and peer support received from line managers and role-models who demonstrate work/family balance.
However these should not be unique ways to manage women; they should be endemic in all companies who manage people.
"I'm nerdy," Wong admits, "I work in a lab in a lab coat. But I don't believe you have to be boring to do that! I love speaking to children about what I do and showing them that fashion can be an engineering career path too. My jewellery lights up, it flashes, it uses electronic circuitry. And I'm using skills I learned at school in home economics to make it. Skills that at the time, I didn't even think of as engineering, such as soldering and sewing."
Lindsley Ruth, CEO at RS Component, believes the challenge must be addressed on a broader scale. "I see it as two separate issues. That of inspiring and engaging children into STEM based fields and an overall focus on diversity and inclusion in the workplace. All businesses have a part to play, no matter how large or how small they are.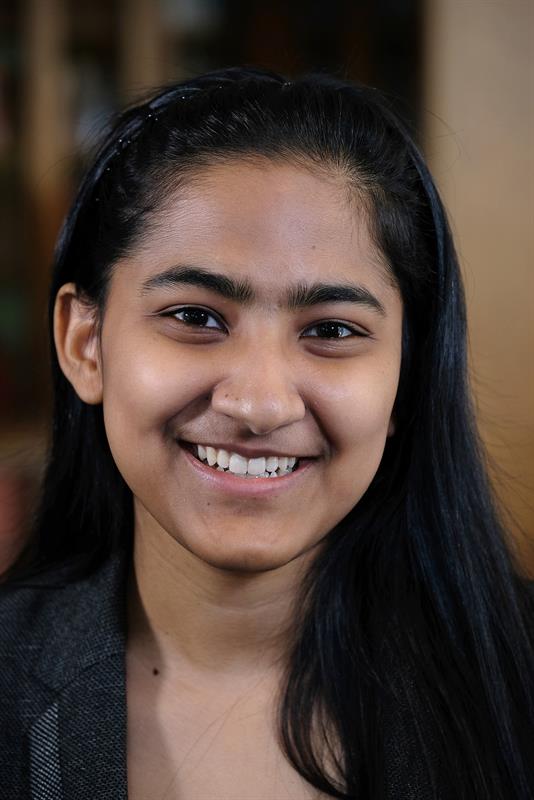 "We should all be supporting STEM initiatives and ensuring that STEM activities form part of our corporate responsibility programmes and diversity and inclusion should be on the agenda in every boardroom."
Dr Nikki Weckman, a Post Doctoral Researcher at the University of Cambridge, says that having fun, trying new things and often failing is what engineering is all about. "Being able to tinker with the world around me is thrilling! I could be part of the team that invents a device to diagnose cancer, or be instrumental in delivering malaria medicine to children who need it. Engineering is about innovation, it's about design and it's about leaving a positive impact on society." Dr Weckman comes from a long line of women engineers and it was her family's engineering background that gave her the impetus to enter into nanotechnology and biomedical engineering.
"We need to speak to younger children about engineering because that is when it matters most."
- Oishi Deb
Maintaining interest
If encouraging women into this industry starts at primary school and with parents' influence, how do we keep them in these roles throughout their careers?
"There isn't one answer to encouraging more women to enter engineering," observes Ruth. "But what is key is that it's everybody's job to make it happen. From the teaching staff who encourage curiosity in the world around us, to the toys we give our children to play with, through to the stock imagery we use to illustrate university prospectuses, and beyond to the support that we give all employees throughout their careers – especially to those in underrepresented groups.
"If everyone takes the time to think about how they talk, project and explain engineering, we'll be far closer to seeing a truly universally accepted image of whom an engineer is – an engineer is anyone, so there's an engineer in everyone."
Author profile
Debbie Ash is the VP Talent Management and Organisational Development at RS Components