However, despite that, the group is predicting that annual Bluetooth enabled device shipments will increase from four billion last year to more than six billion by 2025.
Though few markets were untouched by the COVID-19 pandemic, some Bluetooth markets have certainly found opportunities to grow.
Healthcare environments relying on Bluetooth medical devices and solutions to minimise exposure and improve patient care increased over last year, while the global transition to work from home drove growth in Bluetooth PC accessories, with 153 million PC accessories shipped in 2020, exceeding last year's forecast by 10 per cent.
With the support of a member community of more than 36,000 companies, Bluetooth technology is helping to drive wireless innovation and using data from ABI Research, the 2021 Bluetooth Market Update highlighted a number of key trends in solution areas that are being enabled by Bluetooth technology.
One of these was Bluetooth enabled device networks which includes commercial connected lighting, which was found to be gaining considerable mainstream traction.
Primarily focused on supporting building automation, control, and operational efficiency these device networks have remained largely resilient during the pandemic and the market has seen a proliferation of LEDs, greater energy efficiency and faster deployment capabilities that have combined to deliver a higher quality occupant experience.
These solutions are helping to drive the demand for commercial connected lighting solutions, which is expected to be worth in excess of $19 billion by 2029. Commercial connected lighting, along with smart home solutions, are now the fastest growing Bluetooth solution area with a 34 per cent compound annual growth rate predicted over the next five years.
According to Chuck Sabin, Senior Director, Market Development at Bluetooth SIG, "There are real opportunities and momentum when it comes to connected lighting and the Bluetooth SIG is playing an important part in the roll-out of this technology. Our commercial and technical efforts are having a real impact in terms of its commercial success.
"Annual shipments continue to grow rapidly, despite the dip we saw in 2020," Sabin added.
According to Sabin what's interesting about these latest figures is that back in 2016 two thirds of shipments concerned devices like PCs, smartphones and tablets – essentially platform devices for connecting devices.
"Fast forward to today and those numbers have flipped," he said. "Today's shipments are now primarily driven by non-PC/phone devices such as wearable devices, tags, beacons, location services, sensors and connected lighting products.
"There is an incredible diversity in terms of the solutions and products using Bluetooth and we have seen four waves in terms of the solutions that are using this technology. These include: audio; data transfer e.g. in terms of wearables and health and wellness solutions; location services, such as asset tracking where location awareness is critical and, in terms of device networks, control and automation type solutions which are using Bluetooth technology.
"While audio streaming is by far the largest solution segment it's that final group – device networks and within that connected lighting - where we are see the fastest growth in the lead up to 2025."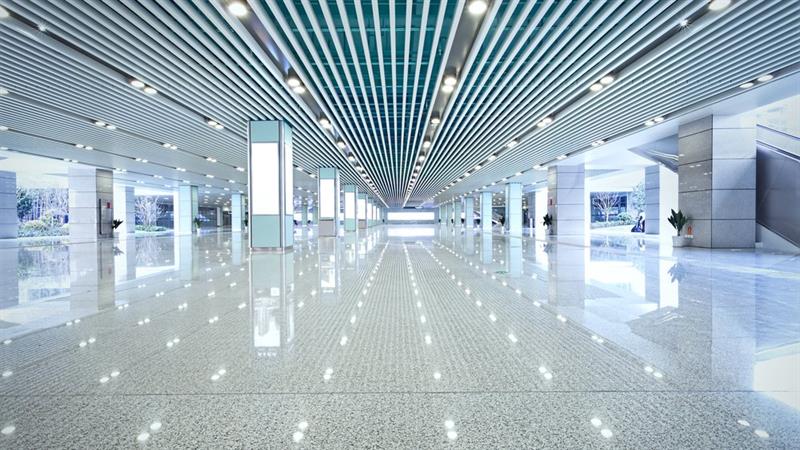 Connected lighting

At the heart of these device network solutions is Bluetooth Mesh which looks to maximise the value of operating tens, even hundreds, of devices alongside one another.
"Critically, Bluetooth Mesh was originally designed as a commercial grade solution," explained Sabin, "so while it can be scaled for home deployment it was designed primarily for commercial implementation and deployments.
"It operates where mandatory layered security is required. It's one thing to deploy a light build in your home, but another when you are looking to deploy a sophisticated network for control, monitoring and access in a commercial environment. There you need the assurance that all the devices in that network and ecosystem have security in mind.
"In turn, Bluetooth Mesh has been designed as a distributed architecture that is able to maximise scalability, reduce the cost of implementation and eliminate points of failure by operating without the need for gateways. It's a truly standalone network."
According to Sabin Bluetooth Mesh was designed with light and sensing in mind and comes with extensive specifications for connected lighting.
"Many see connected lighting as the test case for deploying complex mesh network implementations," he suggested, "and we are seeing more companies moving to using Bluetooth Mesh technology."
Beyond the importance of security and a distributed architecture Sabin highlights the role of the Bluetooth SIG in developing and promoting standards.
"This is the third area and it's critical. Connected lighting is not going to be driven by proprietary solutions – it requires standards and standardisation to ensure that different devices and solutions are able to work together and that we see cross-vendor interoperability.
"The Bluetooth SIG has a long history in terms of promoting standards providing support and implementation in the market."
In terms of device qualification Sabin said that connected lighting and mesh network solutions account for 90 per cent of newly qualified devices.
"We found that in the first 30 months of Bluetooth Mesh availability there was a doubling in products every six months, and we are continuing to see an aggressive pace in terms of developments. Today there are over a 1000 qualified mesh products available and the majority are focused on connected lighting products."
This is a trend that is being seen in terms of both the residential and commercial markets.
"If we look at the residential market growth is being driven by the fact that people are spending more time at home, due to the pandemic. As a result of the shift from work to working from home, people have become more focused on the home. They are suddenly spending more time there and are looking at additional convenience. That has accelerated the use and acceptance of voice control and home hubs, which have created new opportunities for smart lighting," Sabin argued.
According to figures from the Bluetooth SIG, by 2025 650 million home automation devices will be shipped each year and smart lighting solutions will be leading that growth with residential smart lighting representing 20 per cent of total home automation devices.
"This is a big trend and a real opportunity for companies developing connected lighting solutions," said Sabin.
Turning to the commercial space there too the SIG expects aggressive rates of growth.
"In the commercial sector the focus tends to be on data driven insights which are now an essential element when it comes to deployments. The proliferation of LEDS and energy savings have been the major drivers in commercial lighting," Sabin explained, "but now people want to get more. They want to improve the occupant experience, deliver remote control and improve efficiency."
As a consequence, according to Sabin, the commercial sector is being driven by the need for more data and combined with its support for connected solutions Bluetooth is well positioned to deliver on both.
"The desire for data is playing out in the shipments of hardware for commercial lighting," Sabin said. "Today we are seeing switches, occupancy sensors and luminaires constituting the majority of hardware shipments. Looking to the future, however, by around 2029 research suggests that more than 25 per cent of lighting hardware shipments will be made up of multi-feature sensors that are capable of supporting more intelligent building automation solutions beyond lighting control."
As this intelligent building market and the demand for digital solutions grows so the need for more data in order to deliver more insights, greater customisation and controllability will be made possible via the lighting grid/network itself.
"It's a natural grid for providing data, " said Sabin, "and it, together with the benefits derived from the use of these new multi-sensors, will help to stimulate additional growth and access to even more data driven solutions.