Managing information from different sources, such as emails, contracts, invoices and tasks, can be a major challenge for many businesses, whatever their size.
Set up 14 years ago, DocLogix started by creating a document management system, before developing its own enterprise content management platform designed to process, manage, store, and access information.
"It's a great tool for unifying a company," Buciene stated. "Everything that's happening can be viewed on one screen: who is doing what, who is buying what, how much time is being spent on which activity – all the data is kept and organised."
According to Buciene, the company's DocLogix solution can be distinguished from others on the market by its flexible workflow management regime and by the ease with which it can be adjusted.
"Because companies spend too much time trying to identify who is working on what or in which order, we created an engine allowing a user to create, adjust, and monitor their own workflow, incorporating any task or documentation they wish.
"The platform can be adjusted to suit all types of companies, from manufacturing to services to design – the user doesn't need any in depth programming knowledge."
Rokas Radziunas, process improvement manager at pipe manufacturer Triple D Bending, agrees. "DocLogix is a platform which gives infinite possibilities to any kind of company to setup any process. We are creating new processes in DocLogix almost every week."
Users are provided with their own tools to adapt the system, enabling them to add or remove requirements depending on how the company's requirements are changing. If the standard program only asks for five attributes to define an invoice, for example, more can be added if needed.
Buciene argues this adjustability gives them an edge on the company's main competitor: Mfiles. "Mfiles is a much bigger brand but it lacks flexibility. If you want a new solution in Mfiles, you need a development team; whereas if you use a DocLogix platform, all you need is some consultancy skills."
DocLogix currently offers 13 solutions from which the customer can select. The company says it can also develop a tailored solution for a client in only four or five days.
Several of these solutions can improve efficiency in the design process. The office management solution streamlines the process of approving documents; generates deadline reminders for documents needing a response; creates an archive; as well as assigns tasks and monitors their execution.
The compliance management solution delivers approved preformed health and safety documents; monitors product compliance; sends notifications for compliance document deadlines; features an improvement planner; and tracks all changes made to documents in the action log. The solution currently focuses on ISO 9001, ISO 14001, OHSAS 18001 and ISO 22301 standards.
When having to coordinate the execution of tasks, the project management solution can help plan any project or activity from its launch to completion. It can create electronic processes, such as the different stages of task execution; monitor how and when project team members carry them out; prepares project status reports; show the current status of project documents and tasks; and store and manage all project-related information centrally, including all amendments.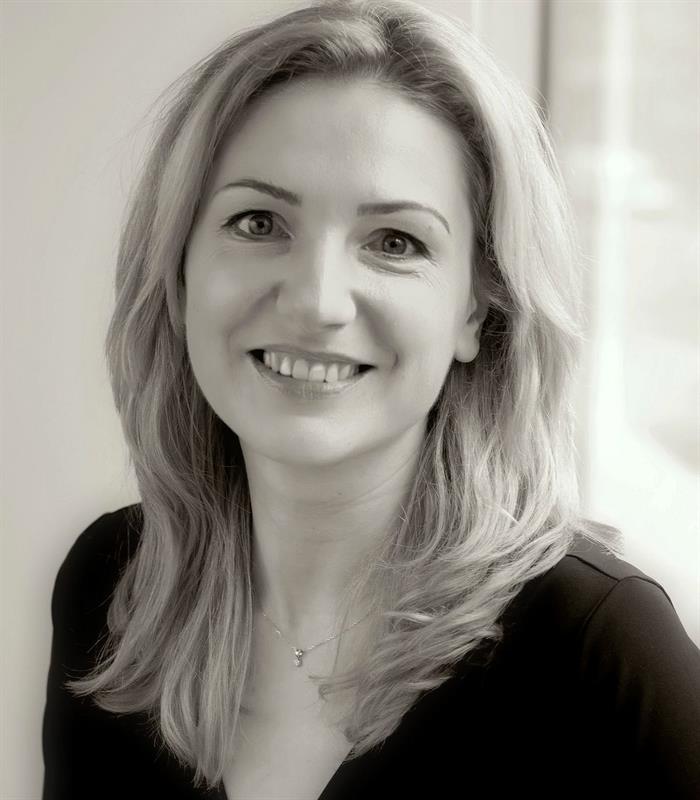 "It's a tool for bringing more information to the daily routine – how well a task is doing, for example – and at the same time, you can use the projects as a unified storage to include all information in one place, so that when a task is completed, the outcome can be accessed via the uploaded documents," explains Buciene, pictured left.
"We have a separate module for ideas management, because even if you don't work on it straight away, you may still want to access it later."
Risk and incident management
Risk treatment and incident management are covered by a specific solution which deals with any material-based, health and safety-based and financially-based incidents. The solution keeps track of them – such as a product malfunction – standardises a plan of corrective actions, and then creates an automatic workflow of preventive or corrective actions.
It also provides precise evaluation of the risks in different categories – including the likelihood of failure – to prioritise the preventive actions, as well as a risk tracking functionality to minimise incidents.
"If a company finds itself still managing risks in Excel files, it is time to think of a more modern approach," said Buciene. "With DocLogix, electronics companies could create workflows to pre-evaluate how to react if a risk occurs, or what actions to take if a defective product is returned.
"In just one hour, the company may find the reason for a specific fault, who or what caused it and respond to it immediately, thanks to the transparency of all the recorded information. Traditionally its taken several days, or even weeks, to register the complaint, analyse it, make the decision and react accordingly."
Electronics manufacturers will be interested by the work orders management and machine maintenance solutions. The former solution creates priority lists of procedures and tasks, as well as offering an overall view of the manufacturing process.
The latter solution covers different types of machinery maintenance, such as breakdown maintenance, preventive maintenance, time-based maintenance, periodic maintenance, condition monitoring, and others.
The system keeps tabs on all maintenance activities and can notify the company as to when to schedule inspections.
"Mostly we're using DocLogix in our daily operations: quality control (QC) and production," said Radziunas. "We are managing 50 to 100 different projects simultaneously and we are using the platform to gather various specific project related documents, including inspection reports for individual parts, customer specifications, POs, work orders and QC releases.
"Thanks to the platform, we now make fewer data entry mistakes; end-to-end processes are much faster; traceability is more accurate and faster; and we are collecting abundant metadata, which allows us to be more proactive in our market."
Buciene says that the platform can be integrated with other solutions, including enterprise resource planning (ERP) software that tracks all core business processes using a database management system. ERP provides an integrated and continuously updated overview of all business functions and manages connections to outside stakeholders.
Triple D Bending confirms they have successfully integrated the platform into their own ERP system, which they use for operations, accounting and Microsoft Excel.
Buciene believes the DocLogix platform could even replace ERP systems in some cases. "Small companies of up to 100 or 200 employees cannot afford such complex implementations.
"We are able to offer cloud-based apps, which means implementations do not need to be done on site, so there are no service costs or the need to buy additional servers. Uploading all the invoices into the ERP system is also a huge task, whereas with DocLogix, they are scanned automatically. As such, DocLogix is very much suited to small and medium sized organisations."