It seems the thirst for innovation isn't about to run dry in the foreseeable future. While the investment focus has moved away somewhat from developing semiconductor technology, Silicon Valley continues to nurture start ups aggressively.
While not at its heart, San Francisco has nonetheless played a full part in the development of The Valley. And a start up accelerator based there is looking for what it sees as the world's best hardware startups – companies looking to bring transformational technology to consumer markets. "We work with entrepreneurs that are passionate about design and the customer experience, with the vision and drive to build a successful company," it claims.
Highway1 is part of the Irish based international design and manufacturing organisation PCH, which offers a range of product design engineering and development services, as well as manufacturing, packaging and fulfillment, distribution and retail support. Highway1, PCH's technology incubator operation, is partnered by a similar operation called PCH Access.
Highway1 says it takes a different approach to developing ideas, billing itself as 'the world's leading hardware accelerator'. According to the company, it is looking to support hardware startups who want to bring transformational technology to consumer markets.
If your idea is accepted by Highway1, it says it can get it to market in a matter of four months. Successful companies receive $50,000 in seed funding in exchange for between 4 and 7% of their equity. Companies then get access to full time engineers for electrical and mechanical design, as well as access to Highway1's lab, equipped with prototyping tools, 3D printers, laser cutters and CNC machines. There is also access to leading industrial design companies in the area.
Brady Forrest is vice president of Highway1. He said: "I try to make sure the start ups get what they need while they are in the programme. I over see what resources we have available to them and also focus on getting investors to help them on the way out."
An important part of the Highway1 mentoring process is helping start ups to learn about engineering their products for mass manufacture. Those selected to be mentored under the Highway1 scheme will be taken on a 10 day trip to Shenzen, where they meet with supply chain managers and packaging experts, helping them to identify some key manufacturing risk areas.
There's also a focus on marketing, with a 16 week course covering such aspects as fundraising, marketing and product and business development. And Highway1 says there is access to its network of mentors and vendors to help start ups get their product 'across the finishing line'.
Are you a contender?
Highway1 says it looks for a strong team, preferably people who have known each other for a long time or who have worked together previously. They are looking for technical skill; with the implication that its scheme is not for beginners. Hopeful companies will need to have a working proof of concept and it will also help if they can demonstrate interest, either from seed funding or potential customers. And successful companies need to have dedication and a long term vision.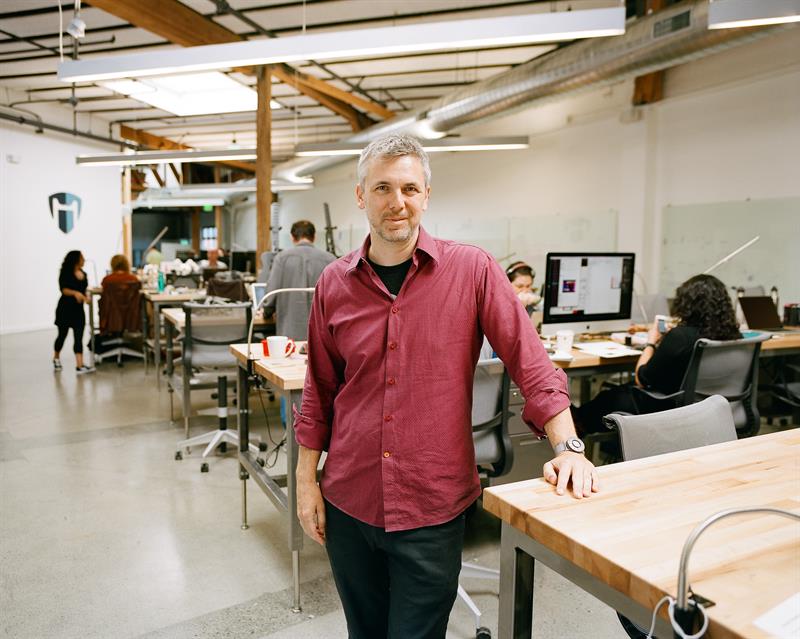 "I try to make sure the start ups get what they need while they are in the programme [and] focus on getting investors to help them on the way out." - Brady Forrest
Successful companies
So far, Highway1 says it has accepted 58 companies from 19 countries onto its programme. Between them, these companies have raised more than $61million in venture and crowdfunding.
Amongst these companies is CoolChip Technologies, which has developed what it calls kinetic cooling technology for modern electronics systems. According to Highway1, while the company had good prototypes, it had 'got stuck'.
"The biggest thing," cofounder Steve Stoddard noted, "was really to figure out how to scale what we were doing in small quantities; how to take the business to a production level.
"They really helped us go back and question some of our most basic assumptions. They had done their homework on judging where we were in technical development and what should be our three most important priorities over the course of the programme. What we really got from them was an instant understanding of what our issues were."
Another Highway1 graduate is Keyboardio. Its first product, Model 01, is a split keyboard with a key layout said to be more comfortable and to be more productive.
The keyboard is machined from solid blocks of maple and features what the company calls a palm key. By dropping the base of your thumb onto the palm key, it turns the H, J, K, and L keys into arrow keys, the number keys into function keys and can even turn the W,A, S and D keys into a high precision mouse.
According to cofounder Jesse Vincent, Keyboardio began as a hobby project in 2012. While trying to identify 'the next big thing', he filled in time by trying to build a keyboard. "After the second or third prototype, we started having trouble using our keyboards in public; people kept interrupting us to ask where they could buy the keyboards we were using. We finally took the hint," he said.
With help from Highway1, Keyboardio opened for business in June 2015, with a waiting list of 6500 customers.
If you think you have an idea that meets Highway1's criteria, then you can apply now to join its Spring 2016 class, which will run from February to May 2016. For more information, go to www.highway1.io.
Not for you?
If the thought of moving to San Francisco to develop your product seems a step too far, there's a range of facilities available in the UK to help you get your idea off the ground. Tim Fryer explains more.
Born out of the Centre for Bits and Atoms at MIT, the Fab Labs programme kicked off in 2001. A Fab Lab – a Fabrication Laboratory – is a fully kitted workshop that gives users the power to bring their ideas to life. The 'user' doesn't need to be an engineer, a serial inventor or an employee of a technology company; 'the user' can be anyone.
Fab Labs are open to all for at least one day a week. Currently, there are 566 such labs around the world – from Afghanistan to Vietnam – and 23 are in the UK. However, a British collective, Fab Lab UK, hopes to grow that number to 50 by 2020.
And Fab Labs appear to be popular, in the last year, Fab Lab London has seen more than 9000 people pass through its doors.
Every Fab Lab is a standalone unit with its own objectives, facilities and skill sets. They tend to fall into two categories: those based in universities, where existing labs provide open access for at least one day a week; and those with governmental (either UK or European) backing.
There is also what Tony Fish, founder of Fab Lab London, described as: "The rare ones like London, where it's completely privately backed. There is no government money; we're doing it off our own bat."
Every Friday, it provides free and open access to the regulation Fab Lab kit list, including a laser cutter, 3D printer and CNC machine. The tool box includes most things that an engineer might need.
It attracts people investigating personal projects, as well as community and educational groups. It also attracts companies developing their products and can act as a training centre.
Fish noted: "We haven't got a business plan as such. The strategy is much, much simpler; discover start ups, help them grow and then fund them. But I'm more of an engineer than a venture capitalist, so we're more focused on engineering and design than we are on providing funds."
Some of the people in the user pool will come from engineering or technology companies who release staff for an occasional volunteering day or related CSR type function. But a number of companies use the services as part of their product development strategy.
"Some companies know what they want to do, why they want to do it and have the skills to do it," claimed Fish. "Most, however, need us to help them from ideation all the way to rapid prototyping. One of the things they recognise is that we do daily iterations, rather than sending something off to China, waiting for six weeks for something to come back, finding it's not right."
Using this daily iterative approach could resolve problems early, meaning a PCB might not have to be relaid; a far more time-consuming process. There is electronics expertise within the skills pool, so product development can be based on platforms such as Raspberry Pi and Arduino.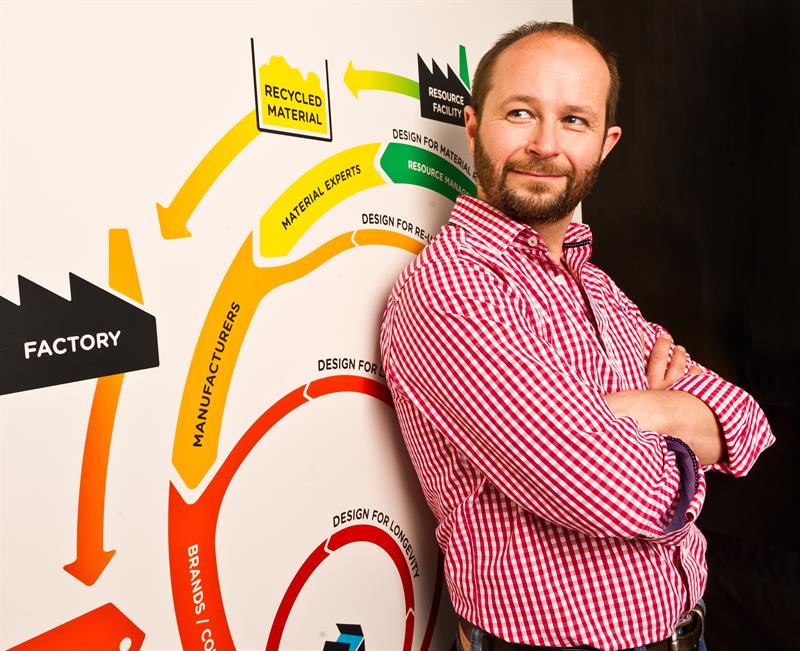 Tony Fish, founder of Fab Lab London
High growth potential
The sort of person Fab Labs attracts varies. Some may be working for a company who have to solve a problem but don't have access to the right tools. Some may not want their company to know they are working there, while some small businesses outsource their entire product design process up to prototype.
What makes Fab Lab London's clientele slightly different from those elsewhere in the country, is that it has a particular purpose – to discover early stage product based companies with high growth potential and back them.
"It might take us a year to find the right one," admitted Fish. "It could take us five years to find the right five. I might expect to see one a year.
"Success will be to look back in 10 years time, when those companies have succeeded and say 'yes, we were there helping seed it and fund it'."
Much to Fish's surprise, there are already two companies. For one of these, Fab Lab London went through the whole prototyping process; for the other, it helped solve a problem with a difficult part on an existing prototype.
"It is stunning what they have built," Fish noted. "I could see 100million people a year using their product."
Discovering the future
Freescale opened its first Discovery Lab at its Austin headquarters in 2013, with the idea of creating a 'haven for disruptive innovation'. Since then, Freescale has opened a second lab at its Toulouse site.
The concept encourages any Freescale employee to submit an idea. If accepted, the employee gets assigned to the Discovery Lab to work full time on proving their concept.
Within the first year of operation, the Discovery Lab received more than 200 ideas and 20 of these were selected for further development, with themes ranging from the Internet of Things to advanced driver assistance systems. Some of the projects are expected to be developed into Freescale products.
Gregg Lowe, Freescale's president, noted: "We couldn't be more proud of what the Freescale Discovery Lab has accomplished in such a short period. These labs will continue to be a haven for disruptive innovation that nurtures new ideas, bringing about dramatic improvements in technology that change the face of our industry."