When the Hereford University of Technology and Engineering or the New Model InTechnology and Engineering (NMITE) opens its doors to a new intake of engineering, technology and science students, it will be the first new university to open in the UK since the 1980s.
Among its main 'selling points' are that it will not be offering traditional degrees such as civil engineering, but rather degrees in applied engineering with its focus being on meeting the needs of industry with a particular focus on defence, cyber security, agri-technology, advanced manufacturing and green technology.
"Electronics, software and digitisation have been at the forefront of much technological innovation and the pace of innovation is seemingly accelerating every decade," says Professor Janusz Kozinski, the founding president and chief executive of NMITE.
"But while the engineering profession has been at the forefront of making our lives better, the critical question for the UK and the companies based here is 'are we producing enough skilled and bright people for us to compete successfully in the future' and unfortunately the answer is 'no'."
We need many more engineers than the UK currently produces and that's an issue that extends beyond the UK and to the rest of Europe and North America.
"Are we producing enough skilled and bright people for us to compete successfully in the future? Unfortunately, the answer is 'no'."
Prof Janusz Kozinski, founding president and chief executive of NMITE
"Employers consistently report a shortage of graduate engineers, particularly those with the right breadth of skills for success in business… after all, what is the value of innovation if you can't get it out of the workshop or laboratory?"
According to Kozinski a big problem has been how engineering is taught in the UK and indeed how it's taught around much of the world.
"While electronic engineers are at the forefront of innovation, engineering tuition is stuck in a time-warp with little having changed from the 1960s," he contends.
"Lots of set textbooks, lectures and a syllabus that is likened to a math death march, all spread over three years so there is lots of time for academics to do research rather than teach!"
Kozinski believes that besides not equipping engineers with the right skills for today's engineering challenges, the current approach to teaching actually "deters talented and suitable people from becoming engineers, and that's the last thing we want when they are in short supply already!"
According to Kozinski NMITE will be taking a dramatically different approach when it comes to both the curriculum and how it's taught.
"We want NMITE to be an entirely new kind of university, when its doors open in September 2019 to an initial pioneer cohort of students."
While the initial intake will number around 100 students the university plans to raise the overall student population to 1200 within a relatively short period of time.
"Our long-term programme is to reach 5000 students, the majority of who will be from the UK although we're looking to attract overseas students as well. We're developing a curriculum and infrastructure to meet those numbers."
Kozinski wants the University to be considered as an 'incubator of new ideas', with the focus being on graduating employment-ready, industry relevant, culturally intelligent, creative, ethically aware and financially literate young people.
"We want to increase the pool of students interested in engineering," Kozinski argues. "And to do that we need to create a new way of teaching and a new way of learning. We want our students to work together on practical projects that solve real problems. We'll engage closely with industrial partners who will help with forming the curriculum.
"We want to have a student body that better reflects society too, and that's about attracting more women to engineering. It's an important subject and a real challenge for industry.
"We're looking to attract a broader mix of students, but at the end of the day it's about the employability of our students. Our aim is to produce graduates who are well rounded and prepared for a variety of jobs – not necessarily solutions focused but rather able to think more broadly about how things are achieved."
Instead of leaving with a graded degree, graduates will leave with a portfolio, "bursting with completed projects", according to Kozinski.
"All this will be achieved in two years for the (BEng) degree, as students will work 46 weeks per year. The Masters engineering degree (MEng) will be delivered in an additional year."
Prior to his position at Hereford, Kozinski served as Founding Dean of the Lassonde School of Engineering at York University and home to the Renaissance Engineering programme, a curricular philosophy that includes interdisciplinary learning, industry collaboration and designing for positive social impact.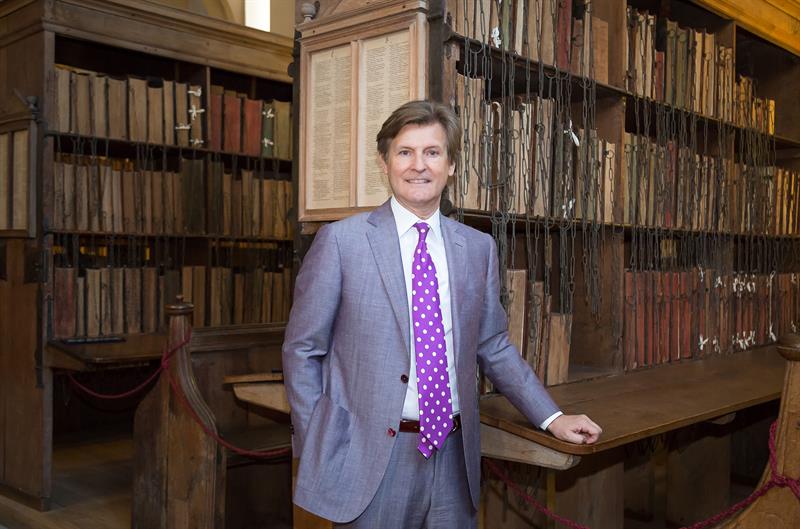 Kozinski was also formerly Dean of the College of Engineering at University of Saskatchewan and Dean of the Faculty of Science and Engineering at York University.
NMITE is intended to be the, "boldest, most radical start-up in higher education anywhere in the world," Kozinski says.
"Firstly, there will be no lectures, no textbooks and no exams, but rather, real-time assessment instead.
"The University is developing a...radical approach to tuition that will prepare interdisciplinary engineers for a world in which technology is changing who we are."
Prof Janusz Kozinski
"The university is developing a curriculum and what I believe is a radical approach to tuition that will prepare interdisciplinary engineers for a world in which technology is changing who we are. This world will also need engineers that create collaboratively, consider the consequences and communicate complexity lucidly," he says.
Kozinski wants to see graduates who are equipped for the Fourth Industrial revolution, "where engineers are merging the physical, digital and biological worlds. A world that will require, ironically, engineers to be more human than ever to consider the consequences of their innovations."
The curriculum will include topics that reflect this with no individual departments of civil or mechanical engineering. Instead NMITE will provide integrated areas such as artificial intelligence, advanced manufacturing, food security, big data, advanced robotics and smart living.
"The academic programme we will create will insist that students will be encouraged to learn by creating, doing and solving real problems supplied by our employer partners. As opposed to learning to meet a certain percentage on a premeditated exam paper, the challenges these engineering students will face will be real, everyday issues that are faced by engineers," Kozinski explains.
Kozinski talks of pioneering new methods of teaching and to that end the university will be deploying virtual reality/augmented reality labs where students will be able to conduct experiments from measuring temperature of a flame to navigating driverless vehicles.
"It will be the first engineering laboratory of its kind in the UK," Kozinski suggests.
While the university is focused on engineering, electronics will be an important and an integral part of the academic curriculum.
"It will serve as one of the horizontal platforms integrating the entire academic curriculum co-developed with employers," Kozinski explains.
Over the weeks and months ahead the university will look to engage with both industry sponsors, schools, students and their parents.
"It's about explaining what will be a radical new approach to education and teaching. We need to reach students but also their parents, because while students like our proposition parents are more conservative.
"Shorter courses mean that we're less expensive and that resonates with parents but we're also liaising closely with other established universities, like Warwick, when it comes to developing our curriculum and that's helping assuage concerns about the approach we're taking."
"It's certainly early days for NMITE and we're at the educational 'frontier'," Kozinski concludes.