These inorganic solid-state displays are made for tough environments, tolerating extreme temperatures, pressure, shock and vibration more effectively than any other display type. They offer excellent readability, long product life and long-term availability for a wide range of demanding applications on land, sea or air.
Lumineq transparent displays facilitate the design of augmented reality devices that bring digital information to the line-of-sight with a simplified but robust construction.By using one unified display glass optimised to the size of the optical path, you can accomplish optical uniformity and eliminate glare, light scattering and light pollution to enable the best possible image, particularly for night vision situations.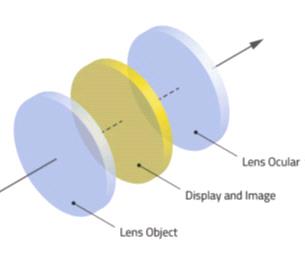 Not only do they bring digital information to the line of sight, but they have a wide operating temperature range of -100oC to 105oC and even in these extreme situations still maintains fast response times and a lifetime of over 10 years.
Precision graphics with glass-like transparency with a luminance range of night vision to daylight, these displays can be customised to suit your applications.
This is just one of the many display solutions and embedded computer products available from RDS. With our expertise and product knowledge we can help bring your ideas to reality. We design, prototype, test and manufacture, everything is in house and built to the highest quality standards. When you need that part, that screen, that board or cable, we can help.
If you would like further information on these Lumineq Displays or have an idea or project then call us, we are here for you on 01959 563345 or go to www.review-displays.co.uk