The company says the new reworkable, sustainable coating solution can help OEMs reduce harmful emissions in production, scrap and customer returns due to the elimination of corrosion damage. The coating can also increase product lifespan and remove the need for hazardous chemicals.

Ady Moores, CEO, P2i, commented, "This is a step-change for the industry. P2i's approach will substantially lessen the environmental impact of OEMs' activity by eliminating halogens from the manufacturing process. This also aligns to the stated goals set out by Greenpeace in its 'Guide to Greener Electronics' report."
P2i's Halogen Free Barrier Coatings are a nano-coating solution, which provides liquid protection and improves reliability on all PCBs, with an integrated and proven manufacturing process.
Below: Treated (left) vs untreated (right) boards. Corrosion is visible on the untreated board.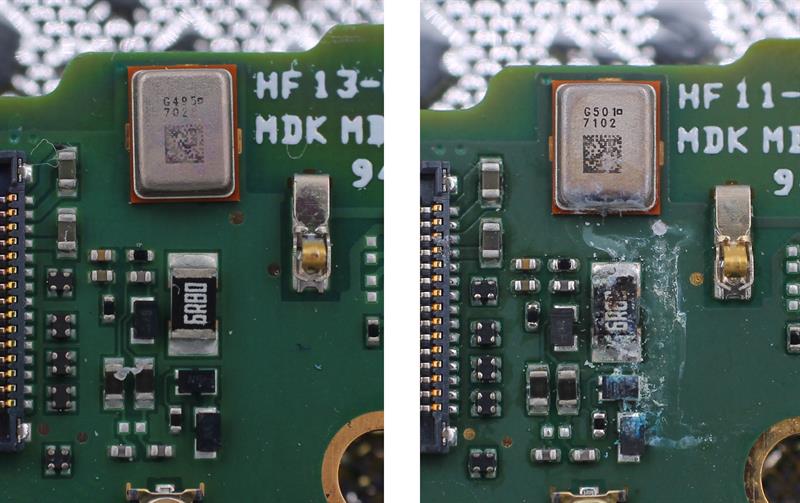 The P2i Halogen-Free Barrier is available in three different variants: Halogen-Free Barrier Lite to provide a board level IPx4 solution, Halogen-Free Barrier to provide IPx4 + short immersion, and Halogen-Free Barrier Max to help achieve up to IPx8 device level protection.