High speed photocouplers specified up to 125°C
Toshiba Electronics Europe has launched two high speed photocouplers. Housed in ultra miniature SO6 and SO8 packages, the devices are said to combine high speed communication with low power consumption.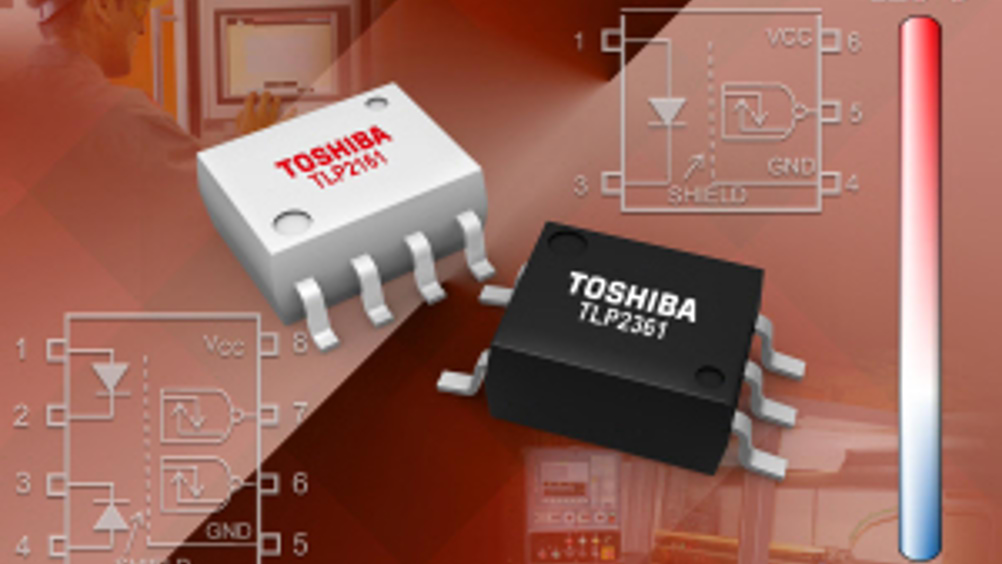 The TLP2361 and TLP2161 are suited to applications including factory networking, high speed digital interfacing for instrumentation and control devices, as well as in I/O interface boards. By employing Toshiba's proprietary GaAlAs infrared leds, operation is guaranteed from -40 to 125°C. The led's high output and reliability enables low threshold input current of 1.6mA.