Cliff extends USB data socket family
Cliff Electronics has extended its range of digital XLR connectors. Mounted in industry standard connector shells, the devices offer users the use of panel space and the manufacturing convenience of making the same panel cut-out for all analogue and digital connector requirements.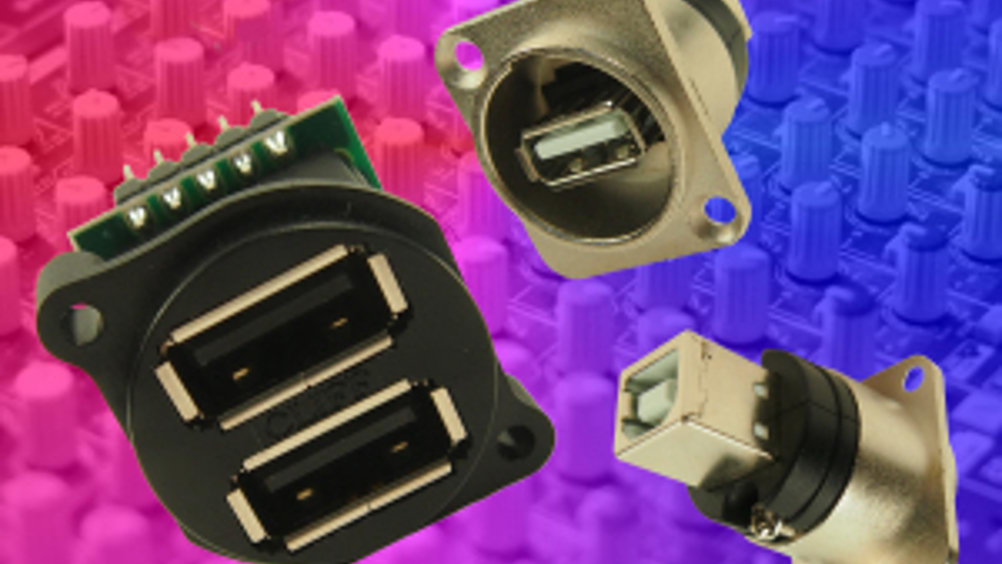 The Cliff Dual USB2 connector provides two isolated and independent fully USB compliant sockets in a panel space-saving single XLR receptacle. A further two Digital XLR connector types have also been introduced. These are USB2 gender changer feed-through sockets available as either USB2 A to B or B to A versions. The XLR housings are constructed from rugged zinc/nickel metal fitting the universally popular 23.6mm diameter XLR panel cut-outs. These connectors can be mounted at the rear or front of the panel. Further variants will be made available soon.