Wireless power receivers cut board space by 70%
A new family of wireless power receivers, said to cut footprint by 70% compared to switching regulator based solutions, has been introduced by IDT.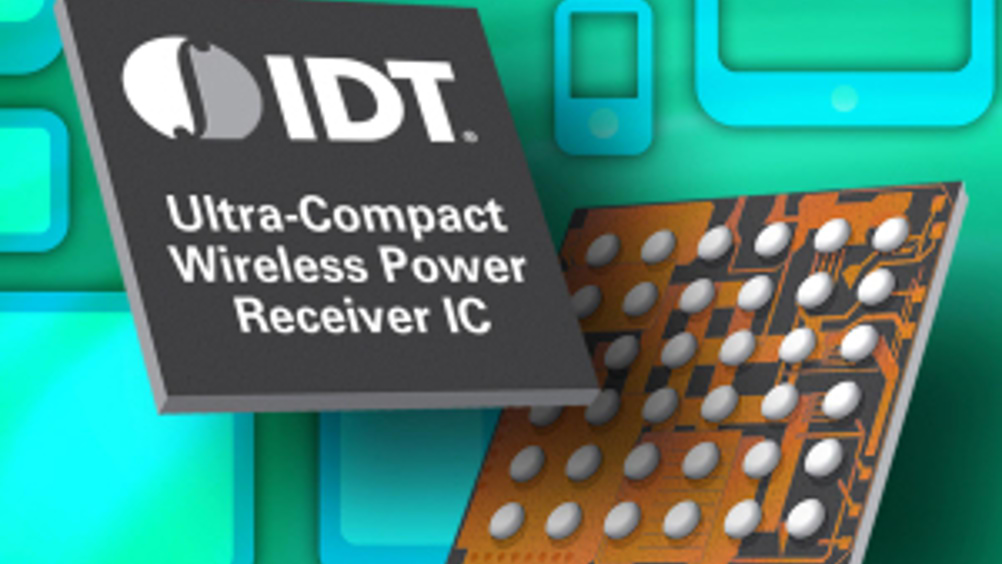 The IDTP9024, IDTP9025A, and IDTP9028 are fully integrated, single chip wireless power receivers supporting PMA, WPC Qi 1.1, and dual mode (PMA and Qi) standards, respectively. The devices utilise a high efficiency LDO based architecture to minimise component count, resulting in savings in board area and BOM cost. In addition, optimised control logic minimises power losses to ensure highly efficient power delivery to the load. Target applications include wireless handsets, mobile phone sleeves and tablets. All three receivers integrate a high efficiency synchronous full bridge rectifier and advanced control circuits in a single chip. These functions work together with a thin receiver coil to wirelessly receive power from a compatible transmitter and provide a well regulated 5V output for powering and charging portable electronics. For maximum versatility, the IDTP9028 offers dual mode capability, switching between the Qi and PMA protocols and negotiating the power exchange without user intervention.