According to the foundation, service providers consistently report that they view edge-focused use cases as opportunities to attract new types of customers, deploy innovative new services and achieve new sources of revenue. The idea is that this community will accelerate that vision.
Wind River is working with Intel Software Services Group to contribute what it describes as 'major components' of the Wind River Titanium Cloud telecom portfolio to the Akraino Edge Stack.
Wind River reports that its optimistic about open sourcing its infrastructure software assets and is 'confident' the project will accelerate the industry towards a common open source edge platform that spans a wide variety of use cases.
Wind River is looking to address the challenging requirements, such as ultra-low latency performance and telco-grade service uptime, that come with exploring edge cloud opportunities.

It says that it has an 'overwhelming preference' for solutions based on open-source projects, which should benefit from the widest possible community of engineering expertise, while minimising the risk of vendor lock-in.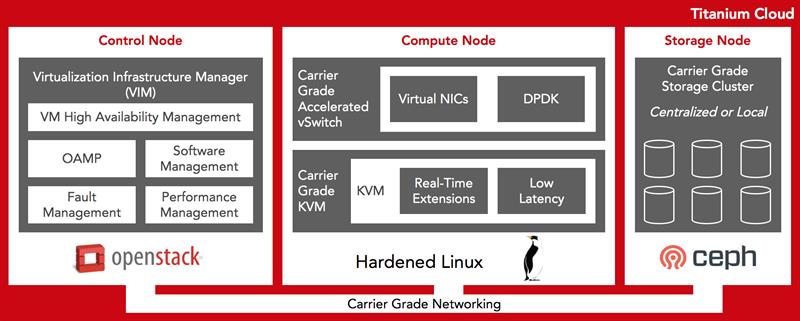 According to Wind River, through previous collaboration within its partner ecosystem and at indsurty plugfest, it has validated and demonstrated 100% compatibility with open industry standards and products from other industry-leading vendors.
Through the new Akraino open-source community, it hopes to build on these existing collaborations and accelerate the deployment of open-source edge cloud solutions.

As one example of its participation in Akraino, it plans to help the industry to streamline the installation, commissioning and maintenance of edge clouds. This it claims will minimise the cost, lower the risk and reduce the staffing requirements for edge deployments.

For current edge cloud applications, it anticipates the Akraino community to enable service providers to boost their top-line revenue, while reducing their operational costs.
As for the future, it expects customers to capitalse on new business opportunities enabled by upcoming technologies, such as connected vehicles, augmented reality, telemedicine and advanced drones.
For more information about the Akraino project, click
here
.