Research paves way for smaller, more efficient hard drives
A technique to study the interface between materials, developed at the National University of Singapore, sheds light on the new properties that arise when two materials are put together. This understanding could help in the development of improved superconductors, solar cells and hard drives.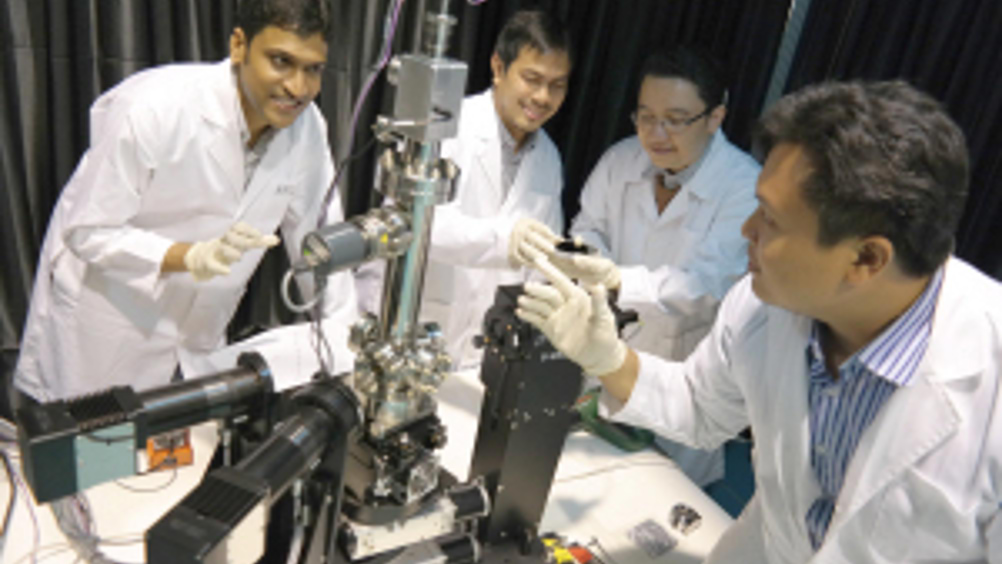 "If you put two materials together, you can create completely new properties. For instance, two non-conducting, non-magnetic insulators can become conducting and in some cases ferromagnetic and superconducting at their interface," explained Asst Prof Rusydi who is leading the research. "The problem is that we do not fully understand what is happening at the interface yet." The technique – employing high-energy reflectivity coupled with spectroscopic ellipsometry to 'floodlight' the interface – is the start of NUS scientists' investigation on the basic interface characteristics among materials. In the next step of their research, Asst Prof Rusydi (second from right in picture) and his team will study the interfaces between other materials. They are also working on building a new and unique floodlight facility at the Singapore Synchrotron Light Source in NUS to be used in their research to reveal quantum properties at the interfaces of complex systems.