Molex launches first sealed miniature waterproof connector
Molex has unveiled a miniature waterproof connector which it claims is the first and only sealed wire to wire system of its size certified to IP67 standard.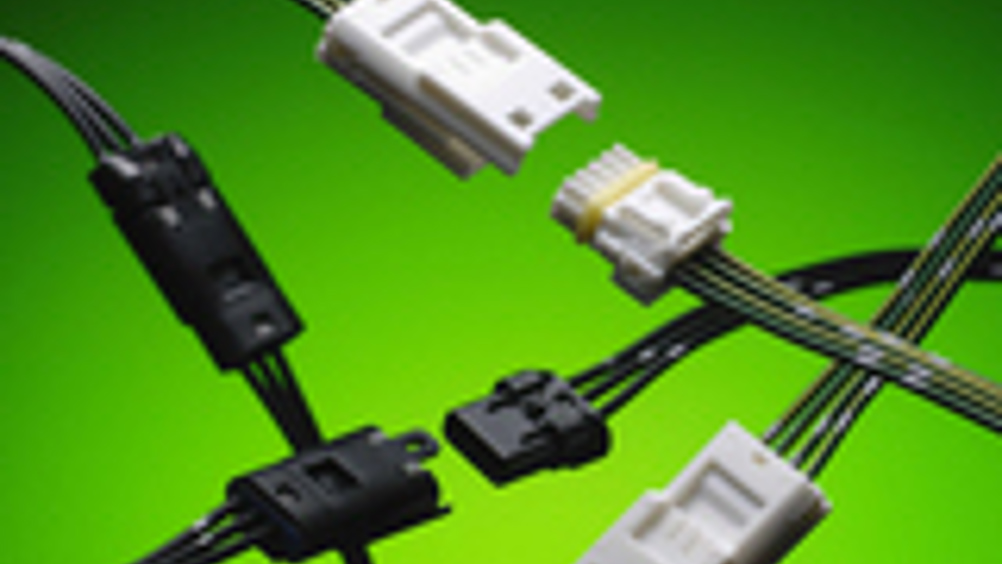 The Mizu-P25 connector is 2.5mm is available in a low voltage version rated up to 125V and a high voltage version rated up to 250V. Yumi Fukui, Molex' global product manager, said: "Designed in Japan, the word 'mizu' means water in Japanese, and the 'P' designates the Mizu-P25 connectors as dust proof and waterproof. The IP67 rating optimises mating and signal integrity in rugged environments, making the Mizu-P25 connector ideal for demanding performance requirements in motorcycles, vending machines, air conditioners and any application packing more and more electronics into increasingly tighter spaces." The connectors incorporate colour coding of housings and low insertion terminal design, while a raised body male terminal design is said to provide polarisation to prevent accidental mismating. According to Molex, the watertight seal stopper and positive locks ensure secure mating retention and a cap lock system provides low terminal insertion force and high sealing performance. Fukui added: "The space saving Mizu-P25 system is helping Molex customers in a wide range of industries fit wire to wire solutions through smaller spaces, holes and hinges. Both the low and high voltage versions provide some of the smallest mated diameters of any connector system on the market today."