Jaguar brings augmented reality into the car
Jaguar Land Rover's new Virtual Windscreen concept contains a slew of driver assistance technologies designed to keep you focused on the road.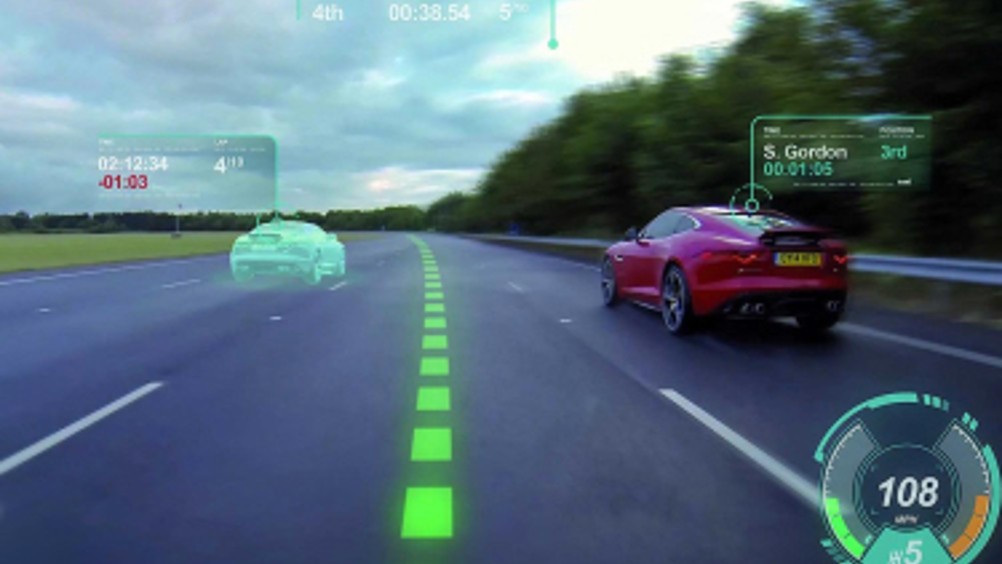 The prototype system relies on a head-up display (HUD) to project key information onto the windscreen such as speed and navigation. For track drivers, there are also virtual racing lines that change colour to indicate optimum braking positions, and a 'ghost car' option that allows users to race virtual drivers on a real road. There's even the option to use gesture-based control to operate things like the rear windscreen wipers and maps. Dr Wolfgang Epple, director of Research and Technology for Jaguar Land Rover, said: "We are working on research projects that will give the driver better information to enhance the driving experience. "By presenting the highest quality imagery possible, a driver need only look at a display once. Showing virtual images that allow the driver to accurately judge speed and distance will enable better decision-making and offer real benefits for every-day driving on the road, or the track." While still in the production phase, Jaguar says the technology could be with us within the next ten years.