Euro project embeds smart sensor system in composite material
Nanoelectronics research center imec, Ghent University and their partners in the European FP7 project SMARTFIBER, have demonstrated a miniaturised fibre optical sensor system that can be embedded in a composite material. The partners say this paves the way towards smart composites, where structural health can be measured automatically.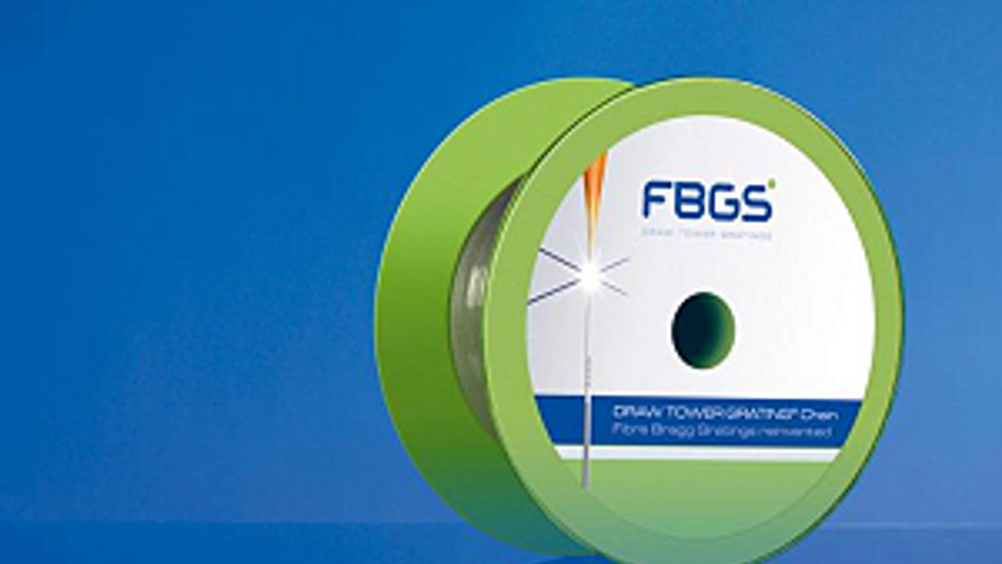 The sensor system – assembled by Optocap on an electronic board designed by Xenics – comprised a number of elements. The optical subsystem consists of a silicon photonics IC developed by imec and photodiodes and read out ICs provided by Xenics. Fraunhofer IIS was responsible for the wireless interface, which also provides power to the embedded system. After connecting the system to an optical fibre sensor chain featuring draw tower gratings (pictured) manufactured by FBGS International, the system was cast in an 10cm diameter epoxy shape designed specifically by Ghent University to minimise the impact on the composite material. Once assembled, the system and its attached fibre sensor chain was embedded by Airborne into the blade of a tidal turbine. The silicon photonic IC, comprising an arrayed waveguide grating acting as a spectrometer, forms the core of the sensor system. It allows Fibre Bragg Grating (FBG) sensors designed specifically for the application to have a minimal impact on the strength of the composite material. FBG sensors were selected due to their compact size, light weight, immunity to EMI, resistance to corrosion, high temperature operation and multiplexing capability.