AMD expands Embedded G-Series with pin-compatible SoC and CPU
AMD has expanded its Embedded G-Series family to include an x86 SoC, codenamed Steppe Eagle, and an x86 CPU codenamed Crowned Eagle.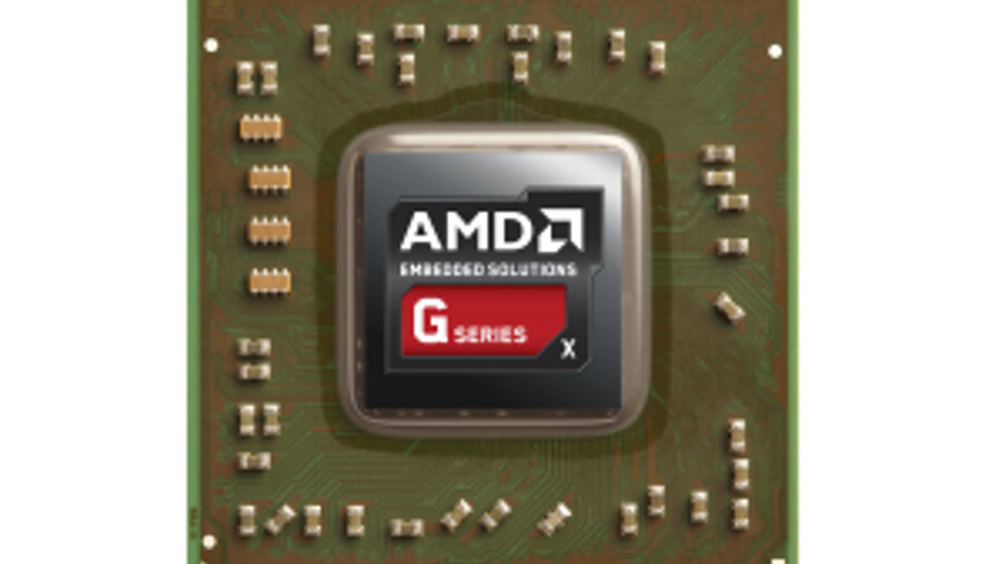 The Steppe Eagle SoC is said to offer a 60% performance jump from previous solutions, with a configurable TDP as low as 5W. It also promises a 96% improvement in overall performance-per-watt and is designed to work in the harshest environments. The chip includes a graphics processing unit based on AMD's Graphics Core Next architecture, with support for OpenCL. It also combines ECC support and the AMD platform security processor, or PSP. Alongside Steppe Eagle, AMD is launching a 64bit x86 CPU codenamed Crowned Eagle, which is designed to meet the growing demand for high performance network services. Crowned Eagle is designed for networking and communications infrastructure equipment, with features such as PCI-Express Gen 2.0, USB 3.0 and single-channel DDR3-1600 memory with ECC support. To address the need for demand for data security protocols such as IPSec, the CPU incorporates an on-chip security processor that allows for fan-less security appliances, such as network infrastructure equipment, Network Attached Storage appliances and storage controllers. Lawrence Latif, AMD's Technical Communications Manager, said: "We have made it easier than ever for our customers to use different members of the Embedded G-Series family. "The new AMD G-Series SoC and CPU solutions are pin-compatible, meaning customers can design common boards and slot in the G-Series SoC of choice without having to invest in hardware and software tooling."