Shortly after, regulator Ofcom proposed a 'national roaming' scheme that horrified the country's mobile network operators (MNOs): it would have forced them to offer the kind of competitive roaming between networks that is common when using a mobile abroad.
"We are looking at potential solutions to cover the capacity and dropped calls issues in rural areas, so objected strongly to the proposals," Professor Andy Sutton, principal network architect at operator EE, told New Electronics. "The technological fix suggested would not have resulted in a seamless experience for subscribers and, frankly, was not a viable technical solution."
With a rare unified voice, the operators stressed the scheme could have led to even less reliable signal availability, reduced a phone's battery life and posed risks to the security of their networks. And they claimed that, as outlined, roaming would not have impacted data transmission, but only 2G voice calls.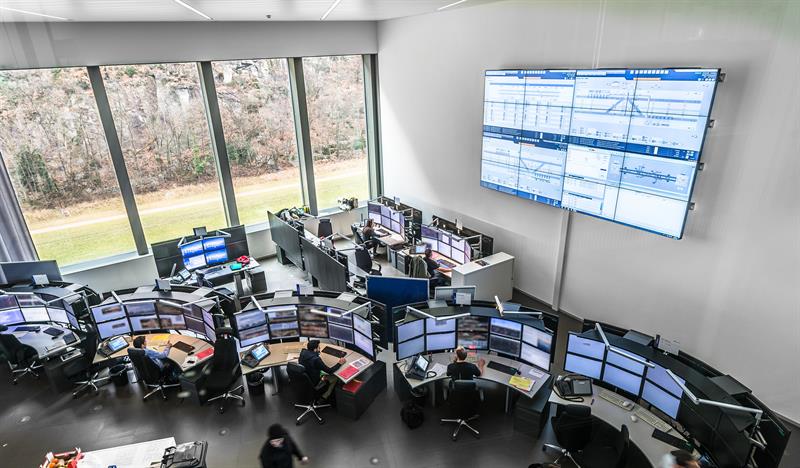 "So the operators offered new commitments and, again, pleaded with Government and regulators to ease the tough planning regulations that stop us putting masts of the necessary height so as to extend network coverage in these areas.
"What we would dearly like from the Government is a holistic approach; at the moment, we see a disconnect between different departments," Prof Sutton continued.
The compromise means, between them, carriers will be committed to invest an additional £5billion by 2017 on infrastructure targeting rural 'not-spots' so as to achieve 90% coverage for voice and SMS and 85% for 3G and 4G. The MNOs also committed to improve the availability of mobile broadband in rural areas, although this wasn't included in the revised licence arrangements.
According to statistics compiled by Ofcom in December 2014, Vodafone covered 82% of the UK land mass, while O2 and EE managed 78% coverage.
So what are these new technologies – and potentially cost effective solutions – that network operators could deploy to connect hard to reach subscribers?
As Prof Sutton stressed, new architectures will be needed. Network Functions Virtualisation (NFV), the current buzzword in the mobile sector, will be brought to bear, as will software defined networking. Then there are different flavours of dynamic mesh routing to connect and, crucially, backhaul traffic between and from remote base stations.
"In the longer term, operators are likely to use 800MHz spectrum and 4G in rural scenarios and this will align with the work underway to offer Voice over LTE (VoLTE) to users everywhere," said Prof Sutton. He added operators are also looking at increased use of femto and micro cells, while Wi-Fi calling could even come into play, though the latter is more likely to be used to improve in building coverage.
Two UK operators have started to roll out small cell based solutions.
"We have done a thorough review of what was available and chose a relatively new and innovative solution from Parallel Wireless that brings together elements of metrocells and a Distributed Antenna System approach. Although we considered a femtocell based approach, it would also have needed a fixed broadband line in the premises."
The system's cells connect to each other in a mesh network that, in turn, connects, via microwave, to a normal basestation up to 6km away. The in-band backhaul system uses a 20MHz portion of EE's 1800MHz LTE spectrum and can work over distances of up to 12km and – in the right circumstances – even 15 km away.
EE believes three or four such cells could cover up to 150 buildings over an area of 1.3km2. Since the gear is small and unobtrusive, the problem of gaining planning permission does not come into play.
The micro network supports 4G at 1.8GHz and 3G at 2.1GHz. EE says users could get average data speeds of 20Mbit/s outdoors and slightly less than this indoors.
The basic antenna units are managed by an LTE access controller that can support both outdoor and in-vehicle cells. Parallel Wireless suggests its set-up is an early example of a carrier grade network system, since the orchestration of the access points is run in software on the controller, which supports the cellular NFV standard.
This could have important ramifications, as many in the industry feel such a small cell system could be a catalyst for virtualisation in the Radio Access Controller, allowing many sites to be managed flexibly from a central server. This has the potential of significantly lower cost and less complex cell site equipment.
Prof Sutton said EE is planning to deploy the system in some 1500 rural communities by the end of 2017. The first was installed last December in the Cumbrian village of Sebergham. Intriguingly, there is the possibility the platform could be integrated into BT's rural broadband initiatives if – or, more probably, when – its proposed acquisition of EE is approved.
Meanwhile, Vodafone is rolling out a rural version of its Open Sure Signal scheme (ROSS) which, initially, aims to provide 3G coverage to 100 villages. This is based on a larger, open access and ruggedised version of its Sure Signal femtocell that can be fixed onto the side of buildings and on street furniture. The first location, in the Cotswolds village of Minchinhampton, went live in November 2014.
The operators suggest that, by using small cell options, they can offer rural communities a better service for about one third of the investment that would be needed were they to go down the route of adding a macrocell and having to provision in the cost and complexity of backhaul.
This chimes with an assertion by consultancy Real Wireless, which noted in its 2015 'Manifesto' that 'small cells have reached a point where they are cost effective for MNOs to deploy them in the right context'.
"We did a piece of work recently that compared the costs of deploying micro and macro cells in vastly differing geographic and rural scenarios – from the UK to Africa – and concluded that, in time, costs could be reduced to about 10% of a conventional macro cell deployment, on a per-person basis," Professor Simon Saunders, director of technology at Real Wireless, and formerly founding chairman of the Small Cell Forum told New Electronics.
He added that, while there are technical challenges, 'the critical issue for rural wireless has always been around the business case'. Real Wireless suggests that 'until the business case becomes clear, the initiative for providing wireless in rural areas will always be on the subscribers themselves or government and regulators'.
If these small cell architecture based initiatives and additional infrastructure upgrades are the short term future – the expectation is that they will halve the number of partial not-spots and reduce total not-spots by two thirds in most rural areas – VoLTE could be the long term answer, according to Prof Saunders.
VoLTE allows MNOs to use their data networks to transmit voice calls in the same way as they transmit data, by chopping up calls into packets.
"It is coming fast; faster than many people think," said Prof Saunders. "And since VoLTE and Wi-Fi calling can use an IMS handling framework, both could be enabled by the same investment." This, he suggests, will be a powerful business proposition as the network operators plan the full roll-out of their 4G networks.
Because US operators have embraced 4G more quickly than their European counterparts, this has allowed them to 'sunset' 2G more quickly (see box). This will make them more cost effective, with one fewer generation of basestations to maintain and manage and more spectrum for faster and more lucrative data services.
Meanwhile, 5G is on the way – sometime post 2020, but possibly much later, according to some in the industry. With so much still to get right, how 5G could help those in rural areas still likely to be suffering from non spots is anyone's guess.
But as Prof Sutton concluded: "If we get 5G right, maybe there will not be a need for 6G."
For network diagrams that support this article, see the related downloads links below.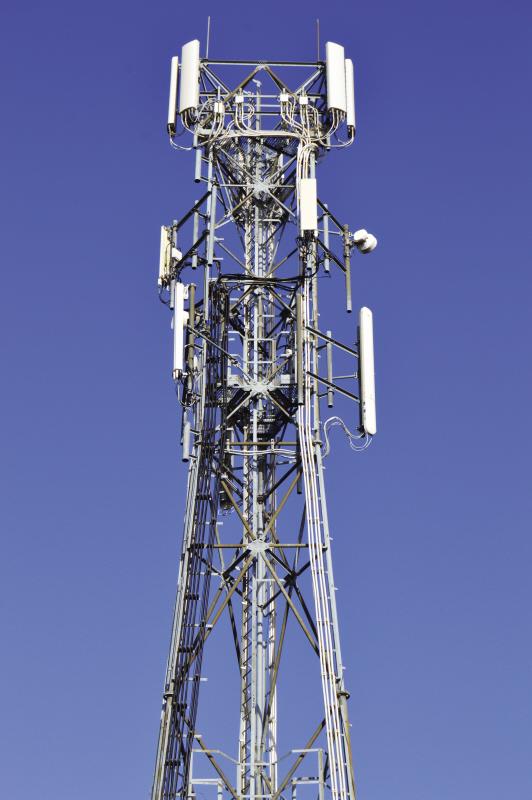 3G or not 3G?
We know what happens to mobile phones – even tablets – when deemed no longer fit for purpose. But what about the cellular network infrastructure?
In parts of the world, for example the US and Australia, some operators are already well into programmes to decommission their initial digital networks – so called 2G – and, in most cases, to refarm the spectrum to newer generation offerings. But while there has been debate and planning in Europe, there has been no action.
In the UK, there is talk that 3G networks could – even should – be switched off before 2G.
"Why not? It is entirely sensible. 2G is the glue that holds the mobile world together from a roaming point of view as regards voice traffic. And 2G has been established as the preferred medium for M2M networking, linking millions of telemetry devices on very long term contracts." Professor Andy Sutton, Principal Network Architect at EE told New Electronics.
That is not to forget all the vending machines and credit card validating services that rely on 2G or GPRS or the 25% of UK handsets that are 2G only. "Embedded 3G device modules did not really take off and, in any case, 3G is essentially a mobile data network – but there is, technically, no feature of 3G that we can't better replicate with the rapidly deploying 4G networks," he added.
This assessment is corroborated by a May 2015 report from market researcher Forward Concepts, which suggests that, when it comes to M2M/IoT applications, '2G remains the key foundation, comprising the majority of units shipped in 2014. Though, with the shift toward broadband technologies, we expect 3G to grow to 40% of mobile M2M module revenue by 2018'.
Prof Sutton stresses the latest basestations being deployed by EE will allow it to reduce the spectrum that needs to be allocated for GSM and transfer it across to 4G as and when needed. "We are not talking about widely significant differences in timescales, perhaps a couple of handset reset cycles.
"It clearly makes sense for an operator, such as EE, to refarm a portion of its 1800MHz spectrum towards 4G, while maintaining some for 2G. I would foresee us decommissioning 3G networks round about 2019 to 2020, retaining GSM for a few years longer. I can't speak for the other operators, who may have different plans, but it's certainly an interesting debate within the industry."